Billionaire Who Helped Dark Knight Rise Goes All-In on AI
(Bloomberg) -- Thomas Tull scored a blockbuster ending to his Hollywood career. He sold his production company, Legendary Entertainment, to Dalian Wanda Group for $3.8 billion in 2016 after using data analytics for the production, marketing and distribution of blockbusters including "Inception," "The Dark Knight Rises," and "Jurassic World."
Tull, 48, is adopting a similar approach with his latest venture. Tulco, based in his adopted hometown of Pittsburgh, is an investment holding company that uses artificial intelligence, machine learning and data analytics to identify investments and grow the businesses. In a phone interview with Bloomberg, Tull discussed this approach, his Pennsylvania farm, negotiating tactics and winning a Super Bowl with the Pittsburgh Steelers. Comments have been edited and condensed.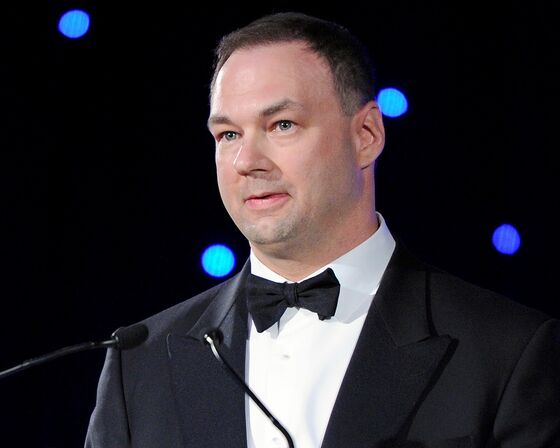 Artificial intelligence, machine learning and big data are starting to be used everywhere. Over the next 10 to 20 years we're going to see this technology creep into all areas of our economy. It's a moment of pivot for industries. It's going to be a little scary but it's the one thing to count on. I had the idea for Tulco after using technology and data analytics to direct the deployment of capital against advertising at Legendary.
We have a holding company structure. This allows us to have maximum flexibility in terms of buying companies and building long-term value. We have something like 20 business-development professionals, attorneys and analysts.
We look at sectors that are very large, spaces that have not traditionally been forward leaning. Take FIGS, for example, which supplies medical scrubs. Professionals are spending 12 to 14 hours a day in these outfits. We got excited about having an e-commerce platform for the business. Now FIGS is well on its way to being a $1 billion company.
What's your approach to companies you've invested in?
Hands on. We say to any company that we're investing in that we don't want to run your company. But we want to partner with fantastic operators and provide them with the horsepower to go faster.
How do you negotiate those investments?
Tulco isn't simply buying companies and then there's your liquidity event. Its partnering with the owners. From that perspective you don't want to reach for the last cookie. When you negotiate, make sure that it's fair to both sides. Make sure that management feel treated fairly.
How does Tulco fit with your family office?
Our family office made a number of investments in technology. One of the things that I'm doing in terms of time allocation is focusing on Tulco. So I'm winding down that aspect of the family office and spending all of my time on Tulco. If you want to do something well it requires time.
Pittsburgh is a great American success story. It has pivoted from industry to life science and technology. It's attracting more and more companies. And obviously I'm part of the Steelers ownership group.
I am one of the luckiest people to walk the earth. My first year of ownership we won the Super Bowl against the Cardinals. It's beyond a fairy tale.
Are you looking to increase your stake?
It's a possibility we're exploring.
In Robinson Township, about 20 miles from Downtown Pittsburgh -- 250 acres. It's called Rivendale Farms and it uses robotics, drones, analytics and other advanced technologies to boost yields of an array of high-quality natural foods, including produce, eggs and milk. The farm supplies a chocolate milk workout-recovery drink to both the Steelers and Pirates.
How did you celebrate the sale of Legendary?
It was a very long, drawn-out process and dealing with different time zones. I think I celebrated with a nap.