Three Gorges Said to Plan Handing EDP Cash-Generating Assets
(Bloomberg) -- China's biggest renewables developer is planning to hand EDP-Energias de Portugal SA most of its cash-generating wind and hydro assets overseas as part of a $10.6 billion takeover deal announced last month, people familiar with the matter said.
China Three Gorges Corp., which spent two decades damming the Yangtze River, wants the utility that's based in Lisbon to manage its assets abroad and to use those to expand its reach across Europe and the Americas. They may be valued at about $8.3 billion, according to estimates from Bloomberg New Energy Finance.
Giving EDP its overseas assets would boost the Portuguese utility's production capacity by 30 percent and add 1 billion euros ($1.2 billion) a year of earnings before interest, taxes, deprecation and amortization, according to the people who asked not to be identified because the information is confidential. It would include all of Three Gorges assets in Europe, the Americas and Portuguese speaking nations, the people said.
The move, which Three Gorges has been discussing with the government in Lisbon, is designed to sweeten the underlying value of the deal to authorities beyond the 9.1 billion euros ($10.6 billion) offered for the remainder of EDP that the Chinese company doesn't already own. With a 23 percent stake in EDP built up after the financial crisis left the Portuguese government in need of cash, Three Gorges wants to tap the utility's expertise to further its own overseas expansion.
The comments help explain Three Gorges' logic in making an offer for EDP that the board of the company in Lisbon quickly condemned as too low. EDP is due give details of its reasoning for rejecting the Three Gorges offer by the end of this week.
Those ideas so far have had a warm reception from Prime Minister Antonio Costa, who said he had no objection to the Chinese bid and that it's purely a commercial matter.
Both EDP and Three Gorges have been building wind and hydro power projects outside their home nations, especially in Brazil, where the two together would become the nation's largest power generation company.
Three Gorges would ask EDP executives in Lisbon to manage a portfolio of operating assets with a total installed capacity of 8.3 gigawatts, the people said. The assets break down to 8 gigawatts of hydro in Brazil, onshore wind farms also in Brazil and the Meerwind offshore wind project in the German North Sea, which the Chinese company bought in 2016.
EDP's team led by Chief Executive Officer Antonio Mexia in Lisbon would manage those assets and use the cash flow to fund further investments, including entry into China's potentially lucrative offshore wind business, the people said. The move would also strengthen EDP's credit rating and give the company a bigger financial cushion for investing in new projects, reducing its reliance on selling operating projects to fund new ones, the people said.
Not included in the asset management deal would be Three Gorges's iconic dam or other strategically sensitive projects in China. It wasn't clear what other assets would be left out of the handover.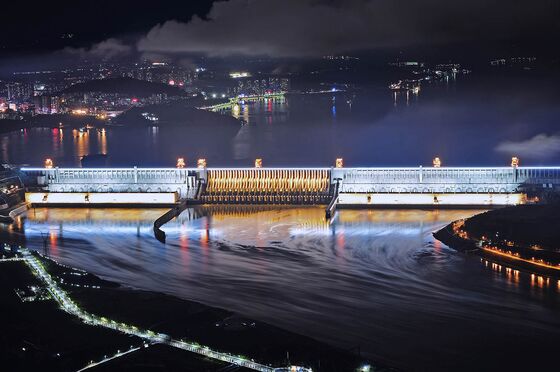 For Three Gorges part, the company is taking its time to brief shareholders, government officials and unions on the rationale behind the deal that goes beyond the headline price. They see Three Gorges as an industrial partner where the two companies are stronger together in expanding their reach -- not just a financial investor.
Three Gorges' ambition is to control just over 50 percent of EDP. Its offer will be open for 125 days from May 11 when the preliminary offer was first made.