DoD Is Auditing the Process that Won Tanium Government Contracts
(Bloomberg) -- The Pentagon's watchdog is reviewing the process that won cybersecurity startup Tanium hundreds of millions in federal contracts.
According to a Defense Department document, the Inspector General began an audit last month involving the U.S. Army, the U.S. Air Force and the Defense Innovation Unit Experimental (DIUx). The audit is being performed in response to an allegation made via the department's hotline over whether the Air Force and DIUx followed proper processes and procedures governing contract awards to Tanium, according to the same document.

"We are not involved in the audit, since it is an internal government audit that is reviewing procurement processes rather than vendor actions," the Emeryville, California-based company said in a statement. "That said, we are confident that Tanium's portion of all transactions have been conducted appropriately." A spokeswoman for the Department of Defense declined to comment.

A spokeswoman for the department's Inspector General also declined to comment on the audit other than to say it is ongoing.  The department hotline received 7,106 contacts and opened 4,182 cases for the six month period ending Sept. 30, 2017, according to Defense Department documents. It closed 4,056 cases during that same period, although it is unclear how long those cases had been under review or what the outcomes were.
Valued earlier this month by investor TPG Growth at a reported $5 billion, Tanium is the world's most richly valued private cybersecurity company. It is also one of Andreessen Horowitz's largest holdings, with board partner Steven Sinofsky once calling its endpoint detection and response software "magic."

Tanium, along with partner World Wide Technology, won a $750 million contract to increase security of Army networks late last year. It was the largest contract of its kind to originate from the DIUx office, which was created in 2015 to reach newer technology companies that aren't traditional Pentagon contractors.

It was not immediately clear what impact the audit could have on the contract.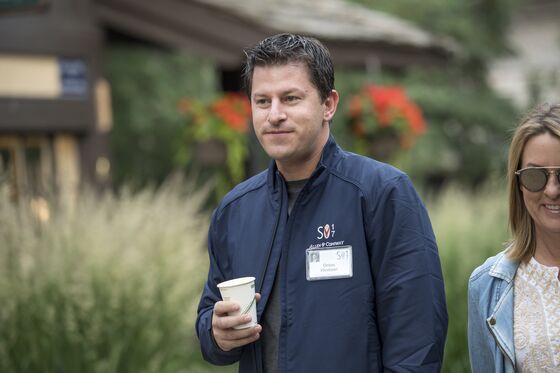 Since its founding in 2007, Tanium has grown into a darling of Silicon Valley investors. It's known for software that protects networks by scanning laptops, phones and other endpoint devices and flagging potential problems in 15 seconds. Customers include Barclays, Whirlpool and the federal government.
The startup hasn't been without its challenges, however. Along with competition—research group CBInsights reports more than 550 cybersecurity startups raised $7.7 billion last year alone—it suffered an exodus last year that gutted the company's executive suite, triggered in part by a reportedly harsh culture. Tanium Co-Founder and Chief Executive Orion Hindawi later apologized for being "hard-edged" and other mistakes, including exposing potential vulnerabilities on a hospital's computer network during sales pitches without the permission of the hospital.

Since last year, the company has been rebuilding its leadership team—hiring a chief technology officer, chief financial officer, chief revenue officer and chief people officer.