Bitcoin Mining Rig Maker Is Said to File for $1 Billion IPO
(Bloomberg) -- Canaan Creative, the world's second-biggest maker of Bitcoin mining hardware, submitted an application for an initial public offering that could raise about $1 billion, people with knowledge of the matter said.
The Chinese company aims to start trading in Hong Kong as soon as July, said one of the people, asking not to be identified because the size and timing of the IPO haven't been announced publicly. The group had revenue of 1.3 billion yuan ($203.8 million) in 2017 while profit surged sixfold to 361 million yuan, the company's Cayman Islands-based parent, Canaan Inc., said in a filing Tuesday.
It would be the first Hong Kong IPO from the cryptocurrency industry. Canaan has about 15 percent of the global market for Bitcoin mining chips and computer equipment, trailing Chinese rival Bitmain, according to a February report from Sanford C. Bernstein & Co.
Canaan, founded in 2013, sells computer equipment under the "Avalon" brand with fast, customized chips that win digital coins by solving complex math problems. The company's hardware often ends up in remote locales housing large mining pools that depend on cheap electricity, co-Chairman Jianping Kong said in an April interview.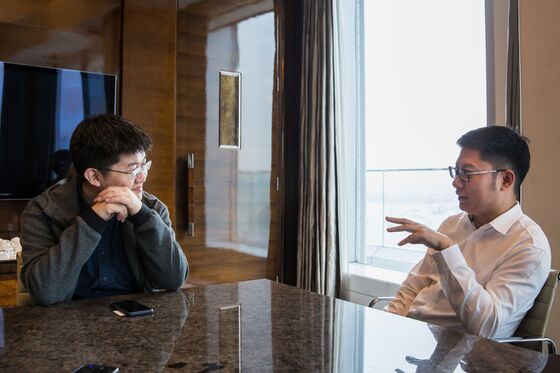 The company also announced last year it was developing dedicated chips for use in artificial intelligence applications.
No final decisions have been made, and details of the offering could change, the people said. Kong declined to comment on details of the IPO preparations.
Canaan was preparing last year to list on China's National Equities Exchange and Quotations, an over-the-counter market known as the New Third Board, before opting to pursue a Hong Kong IPO.
In 2016, electrical equipment manufacturer Shandong Luyitong Intelligent Electric Plc sought to acquire Canaan, according to filings at the time. "Great uncertainties" surrounding China's securities environment and regulatory policies torpedoed the deal, Shandong Luyitong said in a statement at the time.
In Tuesday's filing, Canaan said its software enterprise unit, Hangzhou Canaan, receives preferential tax treatment and paid no income tax in 2016 and 2017, and will pay a preferential rate of 12.5 percent from 2018 to 2020.
The ASIC-based blockchain hardware market in China grew to 7.3 billion yuan in 2017 from 50 million yuan in 2013, the company said, and consultant Frost & Sullivan forecasts that it will reach 28.6 billion yuan by 2020.