Why You Keep Hearing the Name Magnitsky in the News
(Bloomberg) -- Like a legislative Zelig, it pops up in all sorts of places. The U.S. law known as the Magnitsky Act has been wielded against Russian officials and the Myanmar military, proposed as a tool to punish China and Saudi Arabia and invoked in the ongoing investigation of Russian interference in the 2016 U.S. presidential election. There's quite a story behind it as well.
1. What is the Magnitsky Act?
It's a law signed in 2012 by President Barack Obama that authorizes some of the sanctions the U.S. has imposed on Russian companies and individuals. It's named for Sergei Magnitsky, a Russian tax lawyer who, while working for the international investment company Hermitage Capital Management in 2008, identified what he called a Kremlin-connected scam to steal a $230 million tax rebate that Hermitage had paid to the Russian government in 2006. He was arrested, held without trial and died in a Moscow prison in 2009. The U.S. said he was beaten to death. The Magnitsky Act was written to punish "persons responsible for the detention, abuse and death" of Magnitsky by refusing them entry into the U.S. and freezing any of their assets in the U.S.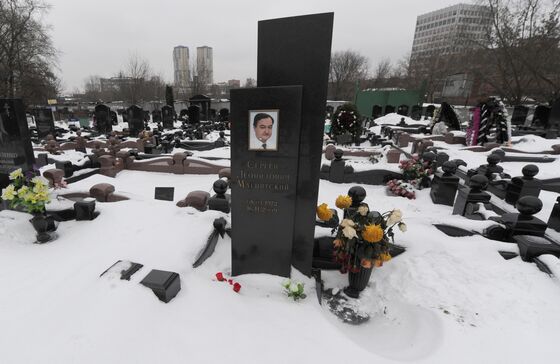 2. How did Russia respond?
The law infuriated people in Russian President Vladimir Putin's circle and prompted Russia to retaliate by halting most adoptions of Russian children by American families. At a joint July press conference with U.S. President Donald Trump in Helsinki, Putin took direct aim at William Browder, Hermitage Capital's American-born founder and a driving force behind the sanctions push that led to the law. Putin suggested that Browder and his partners in a separate company illegally siphoned hundreds of millions of dollars out of Russia -- and, for good measure, that he funneled that money into the campaign of Trump's opponent in the 2016 presidential race, Hillary Clinton. (A court in Moscow last year sentenced Browder, who lives in the U.K., to nine years in prison for deliberate bankruptcy and tax evasion.) Browder called Putin's allegations "so ludicrous and untrue that it falls into delusion." He added, "Since 2012, Putin has made it perhaps his largest foreign policy priority to have the Magnitsky Act repealed. But none of his efforts have worked."
3. Why is the law invoked in matters outside Russia?
Because in 2016, as part of a defense authorization bill, the U.S. Congress adopted a global version of the Magnitsky Act that authorizes the president to impose sanctions on anybody found "responsible for extrajudicial killings, torture, or other gross violations of internationally recognized human rights."
4. How have the laws been used?
The U.S. Treasury Department's Office of Foreign Assets Control lists 49 individuals sanctioned under the Magnitsky Act and 84 people, companies or other entities sanctioned under the Global Magnitsky Act. They include Chechen leader Ramzan Kadyrov, a Putin ally who has long been accused of extrajudicial killings and other abuses; Oleg Logunov, who led the case against Magnitsky as deputy head of the Russian Interior Ministry's Investigation Committee; and two units of Myanmar's military, for abuses including ethnic cleansing of the Rohingya Muslim population.
5. Why else has the law been in the news?
A group of U.S. senators has urged Trump to consider using the Global Magnitsky Act to sanction high-ranking Saudi Arabian officials over the disappearance and suspected murder of Jamal Khashoggi, a prominent Saudi journalist who had been critical of the Saudi government. (The global version of the law gives the president 120 days to respond to such requests.) Earlier, two U.S. senators asked the White House to use the same law to freeze the travel and assets of Chinese officials over the alleged detention, mistreatment and forced "re-education" of ethnic Muslim Uighurs in the far-western region of Xinjiang.
6. How is the Magnitsky Act connected to the 2016 campaign?
As Trump was sewing up his party's nomination for the presidency in June 2016, a Russian lawyer, Natalia Veselnitskaya, was granted a meeting at Trump Tower with Trump's eldest son, Donald Jr.; son-in-law, Jared Kushner; and campaign chairman, Paul Manafort. A year later, after the New York Times broke news of that gathering, Trump Jr. released a statement saying the meeting had focused mainly on "the adoption of Russian children" by Americans -- the issue Putin had connected to the Magnitsky Act. (Veselnitskaya was a known advocate for rolling back the law.) Then emails emerged making clear that the meeting had been pitched to Trump Jr. as being about "information that would incriminate" Clinton, reflecting "Russia and its government's support for Mr. Trump." Even the president now acknowledges his team took the Trump Tower meeting expecting to "get information on an opponent," which he says was entirely proper.