Trudeau's Troubled Path to Canada's Sept. 20 Snap Election
(Bloomberg) -- Prime Minister Justin Trudeau's campaign for a third term has not gone according to script. The Sept. 20 snap election, Canada's second in less than two years, was to be an easy victory for him. Instead, it's turned into a squeaker. Polls suggest Trudeau's Liberal Party is barely ahead of the Conservatives, having perhaps misjudged the public mood.
1. Why did Trudeau schedule the election?
Trudeau's government has had to lean on opposition parties to get laws passed ever since the Liberals lost their majority in the House of Commons in 2019. The opposition has also had control of House committees since then, and it has used that power to ramp up investigations of the Trudeau government. In choosing to call the election on Aug. 15, Trudeau and his advisers thought they saw an opening to win back a majority. The Conservative Party's new leader was relatively unknown and wasn't polling well. Trudeau's incumbent Liberals, by contrast, had reason to think they would be credited with a successful recovery from the Covid-19 pandemic.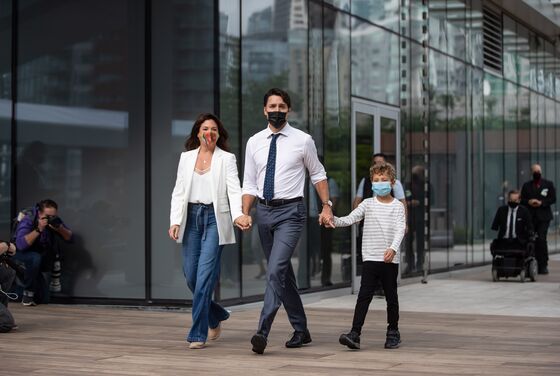 2. How well has Canada handled the pandemic?
Early on, Canada had major problems containing the coronavirus in elder-care homes. But overall, the country has suffered fewer Covid-19 deaths per capita than many of its developed-world peers, including the U.S., its neighbor and main trading partner. That came at a large economic and social cost, however. Some regions of Canada were locked down for months; Quebec forced citizens to follow a nightly curfew. The vaccine campaign has been mostly successful, though. Close to 70% of the population is fully vaccinated, the second-highest rate in the Group of Seven, and the delta variant has caused less disruption than in the U.S.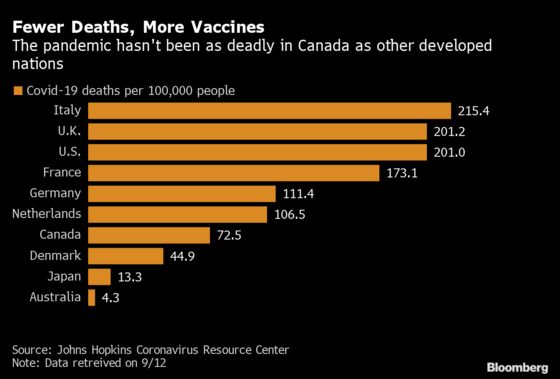 3. Why isn't Trudeau getting credit?
Most Canadians were glad to get their vaccines and welcomed the reopening of schools and businesses, but their concerns go beyond the pandemic. Cost of living is a big one, particularly Canada's soaring housing costs. In the campaign's first week, Trudeau flubbed a question about the Bank of Canada and inflation, saying, "You'll forgive me if I don't think about monetary policy." A frequent criticism of Trudeau is that he's more interested in the theater of politics than the hard work of governing. His call for an early election, and the lack of a clear message on why he wants another term, reinforced that unflattering image.
4. What's the opposition's case?
The Conservative leader is Erin O'Toole, a former Air Command captain and corporate lawyer who was a cabinet minister in the last days of Stephen Harper's government in 2015. O'Toole is presenting himself as the anti-Trudeau in style -- low-key and serious, with none of the prime minister's flair for the dramatic -- while courting centrist voters with moderate policies. He's in favor of vaccines, to the point where there's little difference between the Conservative and Liberal positions on vaccine passports, but isn't willing to mandate them. He's promising neither major spending cuts nor big tax reductions. The third player in the race, the New Democratic Party, is running a traditional campaign from the left, promising higher taxes on the wealthy and more social spending.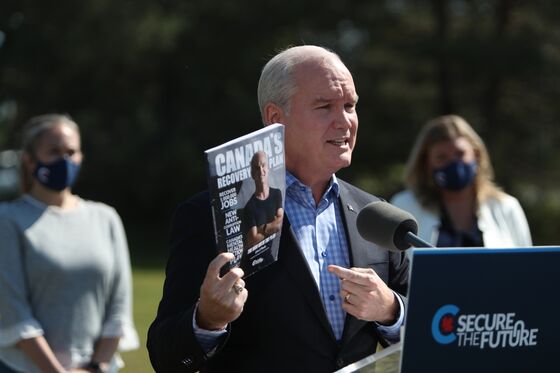 5. What would a Conservative victory mean?
It could shift Canada's economic policy in some surprising ways. O'Toole, unlike Conservative leaders in recent times, is making a concerted effort to win over working-class voters. He's promising to double a tax credit for the working poor, subsidize new hires and force large federally regulated companies -- including banks and airlines -- to add employee representatives to their boards. The platform also includes measures to open up the banking and telecommunications sectors, both dominated by a handful of domestic players, to more competition. On fiscal matters, the Tories will still run very large deficits in the short term. O'Toole says he'd cancel an expensive Trudeau plan to provide cheap daycare and relax some of Canada's commitments to reduce greenhouse gas emissions between now and 2030. 
6. Could Trudeau still pull out a win? 
Yes. In fact, Trudeau's party could lose the popular vote and still retain power by winning the most seats in the House of Commons -- as happened in the 2019 election. Regional strength matters in Canada's electoral system, and the Liberals have a strong core of support in the provinces of Ontario and Quebec, where nearly 60% of the seats are. The presence of smaller parties adds some uncertainty, as some electoral districts have three or even four contenders. A strong showing by the New Democrats in places like Toronto and Vancouver could hurt Trudeau. On the other hand, he could be helped by a new right-wing contender, the People's Party, snatching votes away from the Conservatives.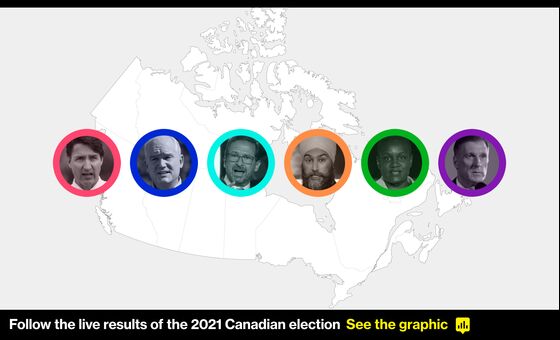 7. How are markets reacting to all this?
With equanimity, so far. Neither of the leading parties is proposing a radical new direction for the country, so the Canadian dollar and bond yields aren't likely to move very much. But there could be a larger impact on equities. Bank stocks dropped last month when Trudeau vowed to increase their taxes. It's possible they could rise with a Conservative victory. A Liberal minority in which the New Democrats win more seats and hold some influence might be bring about higher corporate taxes, a negative for stocks. One potential surprise would be a gridlock result in which Liberals and Conservatives hold about the same number of seats, neither close to a majority. That hasn't happened in Canada in almost 50 years. The prime minister at the time? Pierre Trudeau, Justin's father.