Why Bollore Criminal Case Resonates in France, Africa: QuickTake
(Bloomberg) -- Vincent Bollore, the French business executive and corporate raider with a $6.2 billion fortune, spent two days this week in decidedly downscale surroundings for someone of his wealth: a drab police station in the Paris suburb of Nanterre. After questioning, investigating judges lodged criminal charges against the 66-year-old alleging that his companies bribed public officials in Guinea and Togo to win contracts to operate ports there. Bollore denies wrongdoing, and the charges may still be dropped, but the case is the talk of Parisian corporate suites.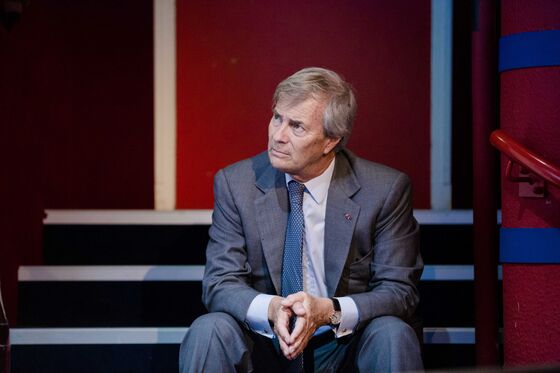 1. What does Bollore own?
Bollore (pronounced boh-low-RAY) and his family, via a cascade of listed and unlisted companies, are the controlling shareholders of Bollore SA, which trades on the stock market in Paris and has a market value of about 12.3 billion euros ($15 billion). Bollore SA operates a transportation and logistics business in Africa, with services from port operations to chartering to tracking to advising on customs and taxes. It also develops electricity storage products, including a battery for electric cars, and operates fleets of shared electric cars in cities from Los Angeles to Paris. He also invests in other publicly traded companies. Bollore entities are the largest shareholders in media conglomerate Vivendi SA and Italian investment bank Mediobanca SpA, among others.
Like some other French businessmen of his generation, Bollore cultivated personal ties with African leaders that built on France's cozy relationships with its former colonies. He's operated almost unchallenged in West Africa for more than 20 years. While recent French presidents have vowed to do away with the shadowy network of money and power widely known as Francafrique, business hasn't slowed down.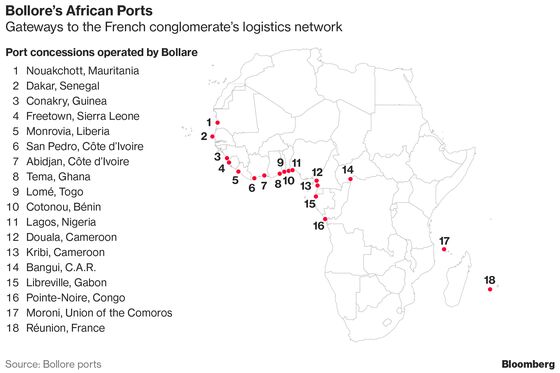 3. What is the public's view of Bollore?
He is in one respect a classic French titan: His family business was founded in 1822 in Brittany, western France, as a paper maker, and he's managed it for the long term while keeping control away from outsiders. But his approach to investing is decidedly un-French: He's swooped in, uninvited, and taken stakes in companies in hopes of shaking up the business and selling at a quick profit. The American short seller Carson Block in 2015 noted that Bollore has been labeled the Carl Icahn of France. He meant it as a compliment. But in France, activist investors are looked down on as short-termists who threaten the prerogatives of entrenched management and owners. Martin Bouygues labeled Bollore a "thug" after the raider took a stake in Bouygues' family-controlled construction company in the 1990s.
4. What are his biggest investments now?
For the past several years, Bollore has been spending time developing Vivendi as a platform for media and telecommunications investments in southern Europe, not without controversy. After buying a stake in the company, he was named chairman (a role he relinquished last week to his son, Yannick). Vivendi under Bollore bought shares in two Italian businesses -- phone company Telecom Italia SpA, where he's butted heads with the government and activist hedge fund Elliott Management Corp., and the Berlusconi family media operation Mediaset SpA, a relationship that devolved into lawsuits. Vivendi also launched a successful hostile takeover of Gameloft SE and failed in a bid to take control of Ubisoft SA, two video-game companies founded by the Guillemot brothers.
5. Has he faced criminal allegations before?
Not this directly. According to the New York Times, Bollore was accused of helping to facilitate the contribution of millions of euros in illegal campaign financing to his friend, former French president Nicolas Sarkozy, from Libya's former dictator, the Libyan dictator Moammar Qaddafi. While Sarkozy is facing corruption charges, Bollore wasn't charged in that case. Bollore's company also has a long history of suing French and African media outlets whose journalists were investigating allegations of corruption.
6. What's next in Bollore's criminal case?
It's unclear, and it could be many months -- or even years -- before we know. In the French legal system, charges are announced prior to any decision on whether to refer the case to trial and can be dropped later. His defense lawyers now get access to the case files underpinning the allegations, which they hadn't seen so far. In the meantime, he remains at the helm of his company.
How befriending African leaders backfired on Bollore.
Bollore made his name "snatching other families' corporate jewels."
He turned his attention to financial companies in the early 2000s.
Lately he's been thinking about retirement.
Bollore ranked 269th on the Bloomberg Billionaires Index on April 25.