Goodbye DMZ? What an End to the Korean War Would Mean: QuickTake
(Bloomberg) -- As neighborly disputes go, this one really has dragged on. Some 65 years since open hostilities ended, North and South Korea are still technically at war. After a sudden warming of relations this year, the two sides are set to meet on Friday, with South Korean publication Munhwa Ilbo reporting the Koreas are planning to announce the end of military hostilities. Negotiations may focus in part on one of the most enduring symbols of the conflict, the 4-kilometer-wide (2.5-mile) stretch of land separating the countries known as the demilitarized zone. Peace lovers and bird lovers alike are watching with interest.
1. Why is the Korean War still not over?

Because the parties involved in talks to end the war -- North and South Korea, China and the United Nations (representing the international community, including the U.S.) -- never were able to agree on a peace treaty. What was signed in 1953 was only an armistice, or truce, and only among three of the four parties, as South Korea held out. That's why the border between the two nations has been one of the world's tensest for decades.
2. What would peace look like?
According to Munhwa Ilbo, which cited an unidentified South Korean official, a joint statement from the coming summit may state that the two Koreas will seek to ease military tension, which could involve returning the demilitarized zone, or DMZ, to its "original state."
3. What would that involve?

It's not entirely clear. Presumably, the DMZ would give way to a more traditional border, one that follows today's military demarcation line (which is slightly different from the older, post-World War II border, known as the 38th parallel). Troops would be pulled back, along with artillery and other weapons. Any major changes would affect lots of wildlife. The DMZ's snaking, 250-kilometer swath of land has remained untouched by humans, leaving what National Geographic magazine once described as a haven for some of the most endangered animals in Asia, including black bears, musk deer and rare birds and plants.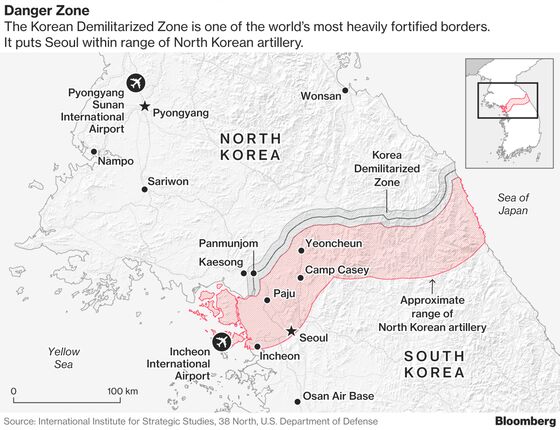 4. Would peace lead to economic ties?
Not necessarily. South Korea would be unlikely to agree to economic aid until the U.S. agrees to relax sanctions in return for North Korea agreeing to denuclearize. Those figure to be among the major issues facing the leaders of those two nations, Donald Trump and Kim Jong Un, at their planned meeting in the next couple of months.
5. Have the two countries come close to peace before?
It's seemed that way. At a 2007 summit between President Roh Moo-hyun and Kim Jong Il in Pyongyang, the sides settled on dozens of agreements aimed at supporting North Korea's economy and recommitted to a declaration made at a summit in 2000 -- the first between leaders of North Korea and South Korea -- that the two sides would seek peaceful reunification.
6. What came of that peace effort?
Negotiations -- known as the "six-party talks" -- broke down in 2008 after North Korea refused to allow international inspectors to visit nuclear facilities. Around the same time, South Korea elected a conservative president, Lee Myung-bak, who favored a harder line and abandoned his predecessor's so-called "Sunshine Policy" toward North Korea. The sinking of a South Korean corvette, killing 46 sailors, by a suspected North Korean torpedo prompted the newly elected president to cut off all ties with the North.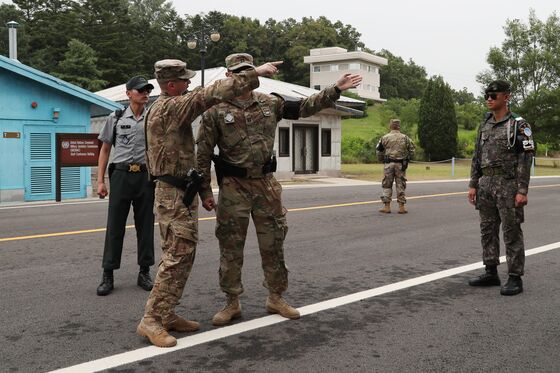 7. Where will these talks take place?
Within the DMZ, in the so-called Joint Security Area, which is also known as Panmunjom, or Truce Village. Several buildings stand on either side of the military demarcation line, including Peace House, which lies on the southern side of the zone and will host the upcoming talks. There is a building built directly on the line which houses a table that has a line running down the center to show the demarcation line.