Young and Rich: 45 Americans Under Age 26 Earned $10 Million or More
(Bloomberg) -- They're rolling in dough less than a decade out of high school.
Forty-five single Americans under age 26 filed a tax return for gross income of $10 million or more for 2016, based on data from the Internal Revenue Service. The number with earnings of $1.5 million or more in that age cohort reached a record 930.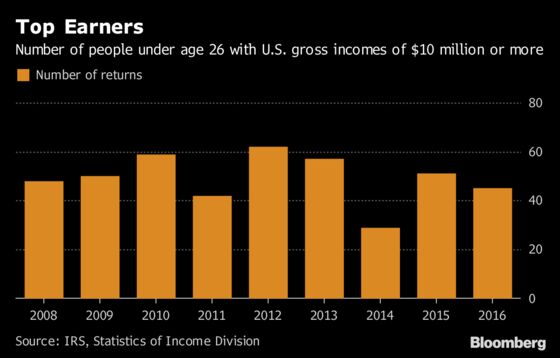 About 1,400 under age 26 earned more than $1 million.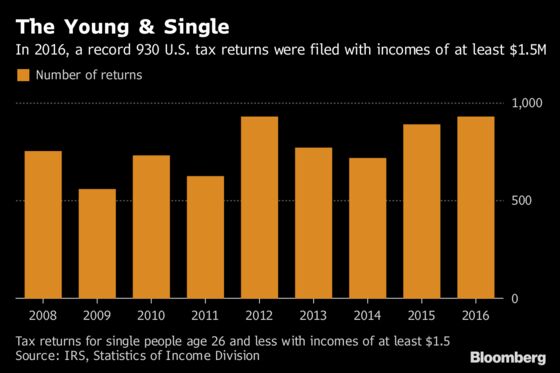 More than 185,000 people under age 26 earned at least $75,000 -- enough to put them in the 1 percent club for their age cohort.
An income of at least $40,000 was enough to put them among the top 7 percent of incomes. About 60 percent earned as much as $15,000.