What It's Like to Visit Istanbul Now
(Bloomberg) -- Cagan Koc is an economy and government reporter based in Bloomberg's Istanbul bureau.
Hectic traffic, street sellers hustling with persuasive hand gestures, passersby crowding in front of colorful shops. If it weren't for the fact that outdoor mask mandates are still in place, you'd be forgiven for thinking Istanbul was back to pre-pandemic normalcy—with all the tourists who come with it.
To date, almost 60% of Turkey's adult population have been fully jabbed, and in Istanbul more than 75% have received one dose, allowing all businesses that had previously limited or suspended their activities to reopen as of July. That includes even Turkish baths and nightclubs—which are once again busy. Foreigners are welcome, too, so long as they don't come from a country with suspended entry (such as Brazil, India, or South Africa) and can produce a negative PCR test, a vaccine card, or proof of Covid-19 recovery.
Many of them are coming. In June and July the number of foreign visitors arriving in Istanbul quintupled, to 1.82 million, from the same period last year, according to Bloomberg calculations based on tourism ministry data. And yet that's still 40% less than in June and July 2019, when Turkey's largest city hosted more than 3 million foreign visitors.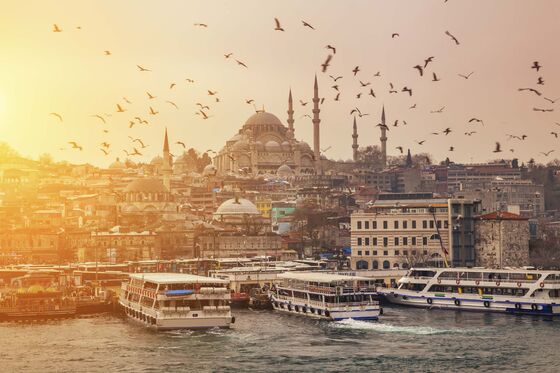 The remaining public-health measures are relatively strict. Face masks are required in all public areas, even outdoors. And all visitors, including Turkish citizens, must register for a personal health passport called HES within 72 hours of arrival; it tracks contact exposure on flights and beyond, allows you to upload PCR test results, and is required for such simple tasks as buying a bus ticket. An HES code is also needed to check into hotels, enter shopping malls, and sit down at many restaurants. 
More precautions are coming in response to the delta variant, which pushed daily Covid cases to around 20,000 throughout most of August. As of Sept. 6, anyone traveling between cities or attending a cinema, concert arena, or theater will have to show a vaccine card or negative PCR test taken in the previous 48 hours.
That's unlikely to deter visitors, says Kaya Demirer, the president of Turkey's Tourism Restaurant Investors and Gastronomy Enterprises Association (Turyid) and owner of Istanbul restaurant Frankie. "What we are experiencing at the moment is revenge-spending of people coming out of restrictions," Demirer explains. "The rebound in tourism this summer is much stronger than last year thanks to vaccines."
Mert Tanciger, who runs the Blueway Historical hotel in the Sisli district, holds a different view. After a booming summer, he worries, "current reservation figures [for September] are significantly below my expectations."
Whether you plan to visit soon or after the fears subside, here's what you need to know about life in the Turkish culture capital.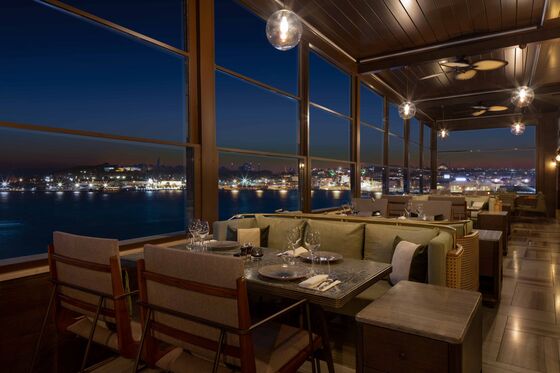 If Demirer's association is a proxy for the city's restaurant scene at large, as many as 15% to 20% of businesses will have closed their doors in the face of monthslong lockdowns. "The silver lining," he says, "is many new businesses are opening up all across town."
Operating at full capacity since July 1, Istanbul restaurants are trying to recoup months of losses—and rarely adhering to rules that require distancing between tables. Along the most popular streets of Beyoglu, Besiktas, and Kadikoy, rows of bars and restaurants have outdoor patrons sitting practically elbow to elbow. It's worth braving the crowds for some compelling local delicacies at Ciya Sofrasi, a mainstay in the bustling outdoor Kadikoy Market for its studiously anthropological menu, which features hard-to-find regional Turkish preparations like visneli kofte (meatballs in sour cherry sauce).
One notable newcomer is Octo, in the JW Marriott Istanbul Bosphorus hotel in Karakoy, which serves a mix of Turkey's Aegean mezes and Portuguese cuisine: Think arroz de marisco, a seafood rice dish, alongside mucver (zucchini patties) or isli patlican (smoked eggplant with yogurt). Even if you're not hungry, the rooftop is worth a stop for its creative cocktails and stunning view of the historic peninsula, the Asian side, and the Golden Horn.
More intimate is Apartiman, a restaurant that occupies what looks like a small family home with its own little garden. It's tucked alongside historic mansions that line the Bosporus in the quiet Yenikoy neighborhood. Inside, Burcak Kazdal uses produce from her own family's farm just outside city limits to create hyperseasonal dishes such as Caesar salad with hamsi (Black Sea anchovies) or lamb liver with smoked pumpkin. "We cook with whatever is grown in the season, so we keep revising the menu, sometimes on a weekly basis," says Kazdal, who runs the restaurant with her brother and isn't afraid to turn away patrons without masks. (There are many of those, she adds.)
Just because everything is open doesn't mean travelers will feel comfortable exploring as they once did. Here's how to navigate the best of what's going on.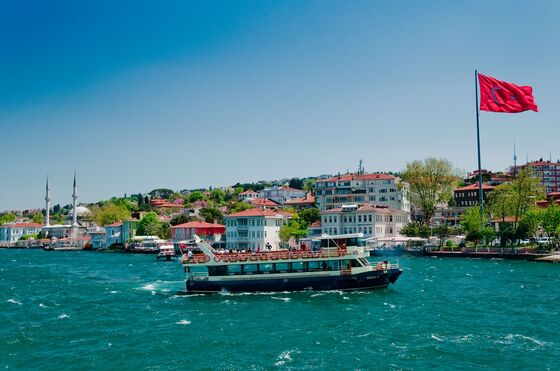 If you're still Covid-wary: Most of the city's parks are crowded on sunny days, making it hard to find a social-distancing-compliant spot. Being on a breezy boat is a safer and more controlled bet. You can travel from one continent to another with public, intercity ferries (the route from Kadikoy to Ortakoy is especially beautiful), while the municipality's long and affordable Bosporus tours offer crowd-free sightseeing for two to six hours. Outside of rush hour, both options provide lovely spots to enjoy Turkish black tea with a view.
Istanbul also has its choice of beaches, which many tourists may not realize. Currently, most locals are opting for the Black Sea over the Sea of Marmara, as the latter was recently invaded by a slimy blanket of microorganisms known as "sea snot." Try Kilyos in the Sariyer district, which is less than 20 miles away from central neighborhoods and hosts a wide variety of beach clubs and a kiteboarding school along its soft-sand shore.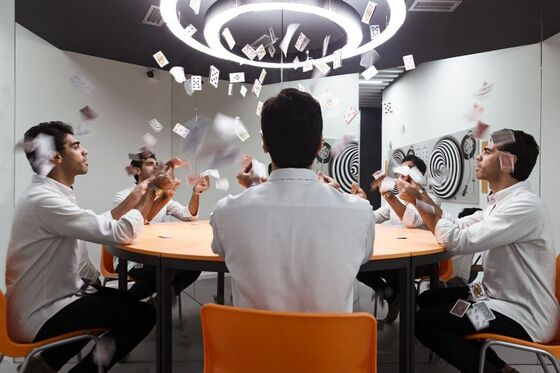 If you need a gentle reentry: For cautious first-timers, it's best to hit the Sultanahmet neighborhood early in the day. The area holds all the most popular historic landmarks, such as the Blue Mosque and the Hagia Sophia, which are already swarming with tourists. That's also true of the Grand Bazaar and spice market, whose narrow streets are a short walk away.
You can also make a full day of the Sakip Sabanci Museum, which fills an Ottoman mansion in Emirgan, a neighborhood known for its tea gardens that hug the Bosporus. Not only does the museum have a stunning permanent collection of calligraphic arts and a coming show on Turkish impressionism, it also includes a restaurant run jointly with the city's leading culinary school. Guests can sit on a riverside terrace and enjoy different takes on global cuisine, from steak tartare with crunchy nigiri to beetroot ravioli.
For something more cutting-edge, the recently opened Museum of Illusions has an upside-down room, a fully mirrored infinity room, and a "clone table" that makes it look like you've been copy-pasted into six seats. Temperature checks are required for entry to all cultural venues, which are running at limited capacity.
If you want to pretend the pandemic never happened: Masks are technically required, but poorly enforced, on sweaty and smoky dance floors—DJs, however, must stop spinning at midnight. You can still pack in a good night at the electronica-obsessed Klein Phönix, in the Maslak business district. The club gets almost as steamy as the city's famed hammams, which are also now open for the Covid-unworried (higher-end spots are more likely to be following any changing restrictions).
Another option: 360, where all the partying happens outdoors on a penthouse rooftop that looks onto Beyoglu's Embassy Row. A sceney restaurant most nights of the week, it turns into a full-fledged club on the weekends with DJs and live performances.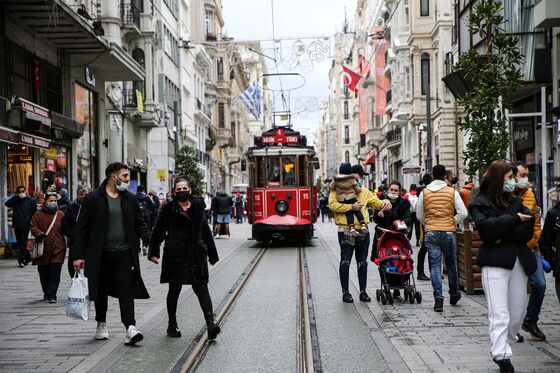 Istanbul is not especially walkable, and that leaves public transit quite crowded, especially at rush hour. Metros, the rapid transit Metrobus system, and trams may be the fastest and easiest options if you don't speak Turkish, but be prepared to double-mask if proximity to strangers makes you cringe.
A shortage of yellow cabs—the product of political gridlock—means it's also difficult to find a taxi at times, but Uber, BiTaksi, and other ride-hailing apps tend to be reliable enough. Masks are common practice; partitions between drivers and back seats are not.
The Lingering Covid Etiquette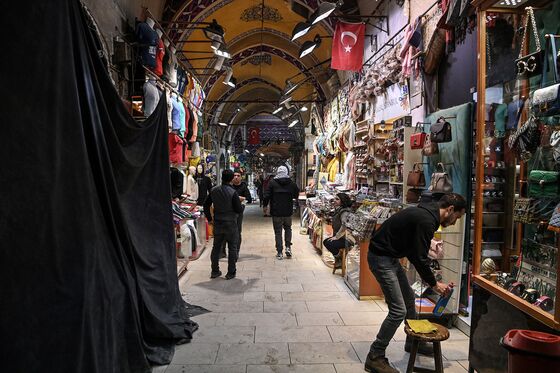 The indoor-outdoor mask mandate in Istanbul is serious business. Locals comply diligently, and there are hefty fines for those who don't, though you're likely to get a warning first. (The fines tend to be 900 liras, or about $110, a sum that represent about one-third of the local monthly minimum wage.) Most restaurants will expect you to wear a mask when you're not seated, including visits to the bathroom, and some may ask for an HES code before entry. Almost all waiters adhere to the mask mandate.
Handshakes and kissing on the cheek are no longer common practice for greeting others in Turkey. Instead, more locals—mostly men—are putting their right hand on their heart, a gesture that can also be used to say "thanks" or "no thanks." Women, by contrast, typically prefer elbow bumps. And no matter who you are, a fist bump works well, too.