Von Miller and Diplo Join Drake to Make Matcha Happen
(Bloomberg) -- The buzz surrounding matcha drinks—made from powdered green tea from Japan that's rich in antioxidants—has certainly caught up in the U.S., converting even NFL football players to fans.
"The matcha craze has been real," Denver Broncos linebacker Von Miller told Bloomberg News. It explains why he, along with musical artist Diplo, recently invested in a trendy New York-based matcha drink company.
MatchaBar, which operates three physical stores in Manhattan and Los Angeles, disclosed on Tuesday the closing of its third round to a Series A funding, which was about $3.5 million, led by the entertainers. Add that to Grammy award-winning artist Drake's earlier boost in 2017, which remains undisclosed, and the company drew in a total of $8 million.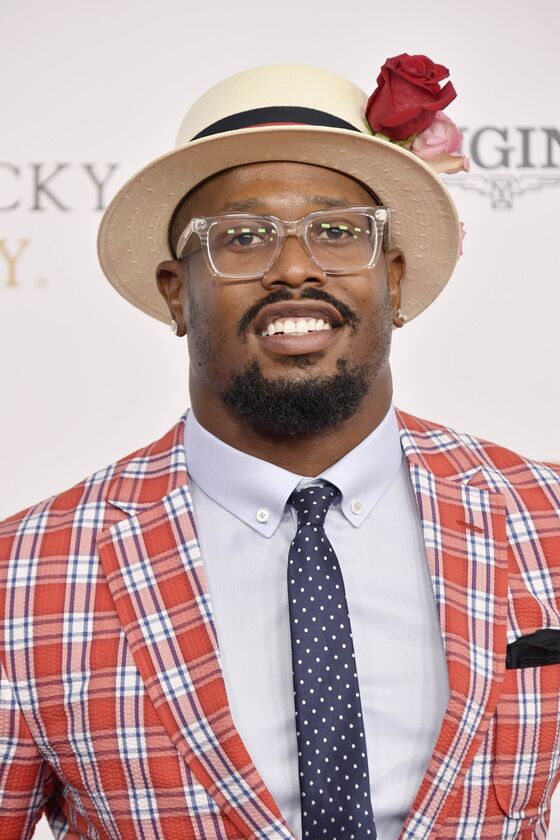 "MatchaBar made sense to invest in because they're a company that's like me—they hustle," Miller said, adding that he first heard about its drinks a little over six months ago. "They speak to my generation, and the opportunity to partner with them made sense to me and my team."
Most of the investment will go into driving MatchaBar's packaged goods business, says co-founder Graham Fortgang. The four-year-old drinks company, which brothers Graham and Max Fortgang started in Williamsburg, Brooklyn, had launched its newest product—Hustle, a "natural" energy drink made with matcha powder (MSRP $2.99)—in March.
The company also announced a social campaign, "Gift the Hustle," in partnership with Whole Foods and Facebook and four celebrities—Diplo, Miller, actor Ansel Elgort, and singer Billie Eilish—to promote its new drink. Starting July 17, Facebook users will be able to use the platform's messaging system to send friends a coupon for a free can of Hustle, which the first 20,000 can redeem at any Whole Foods in the U.S.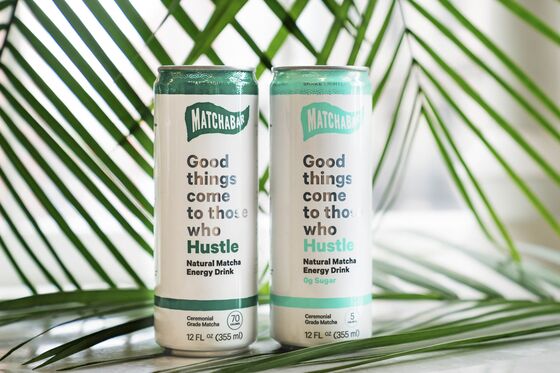 "We imagine the campaign will run out in a matter of days. There's a combined following of 60 million across our partners," Graham Fortgang says, adding that the coupons received after the first 20,000 will turn into a two-for-$5 deal.
The matcha tea market is expected to grow at a compound annual growth rate of about 4.6 percent globally over the next five years, according to market research firm Global Info Research. In the U.S., drink revenue is projected to rise from $1.39 billion in 2017 to $1.82 billion in 2023.
A 2-gram serving of matcha can contain 80 milligrams of caffeine, a little more than half that of a cup of coffee and about three times that of regular green tea, according to MatchaBar. With Americans still turning to energy drinks, says Fortgang, there was an opportunity for expansion into the space.
Each 12 fl.oz. can of Hustle delivers 120 milligrams of caffeine, which is about 10 milligrams more than in a regular can of a Red Bull energy drink, with 21 grams less sugar and less than half the calories; a sugar-free version is also available. Besides the ceremonial-grade matcha, lemon and lime extracts are added for flavor.
The U.S. energy and sports drink industry has grown year over year, with sales hitting $25 billion in 2016, and they're expected to grow.
"We believe this category is not only ripe for disruption, but in fact is a little overdue for someone to come in," says Fortgang.