Volvo's Polestar to Try All-Inclusive 'Subscriptions' With U.S. Debut
(Bloomberg) -- Polestar Performance AB announced details on Thursday of the framework it will use to promote sales for its new electric cars, the Polestar 1 and Polestar 2. The marque is the performance luxury brand of Volvo Cars, owned by Zhejiang Geely Holding Group Co.
The idea behind the service is less like leasing or car-sharing and more like that of Netflix Inc., with customers choosing from an all-inclusive subscription model that combines automotive costs such as insurance and maintenance into a single monthly payment. No money will be required upfront.  
Retail spaces planned for North America will be no-commission "guide shops" where buyers can evaluate the cars in real life without feeling pressure to buy from salespeople. Consumers will also be able to research, configure, and purchase the Polestar vehicles online at any time. The model is similar in some regards to that of Tesla Inc., which installed boutique shops in trendy neighborhoods as it rolled out its cars, rather than using traditional car showrooms and dealerships. 
"Within the time of getting to know the brand there comes a time when you want to go and touch and feel it," Thomas Ingenlath, the global CEO of Polestar, said Thursday in New York.  "That's where the spaces come into the picture. You can get a physical representation of the car."
It's also similar in function to how Apple runs its shops. The fact that company staff won't work off a sales commission means it won't make a difference to them whether the customer buys the car online or in a store, he pointed out. 
"That gives them the freedom in mind to be a partner in trying to give consumers the best experience," said Ingenlath, who worked for years in the design sector for Volkswagen Group. "It's not all about selling Apple products there. Nobody is pushing them, 'Get that thing now!' Nobody likes that. At the end of the day you may go home and buy online, but that doesn't matter to Apple, either."
Polestar North America will open its first retail space in New York City in late 2019 or early 2020, with additional "Spaces" in Canada soon to follow. This despite the fact that California will likely be one of if not the biggest market for the Polestar 1 and 2 in the next few years. 
"At the moment the talks for the retail space has most progressed here in New York—finding the right location, getting a contract together that both sides agree on," Ingenlath said. Representatives from Volvo's electric performance brand also said they have also been meeting with 60 retailers worldwide to represent Polestar, with shops in each of the first markets to open in time for deliveries of its hybrid and electric coupes.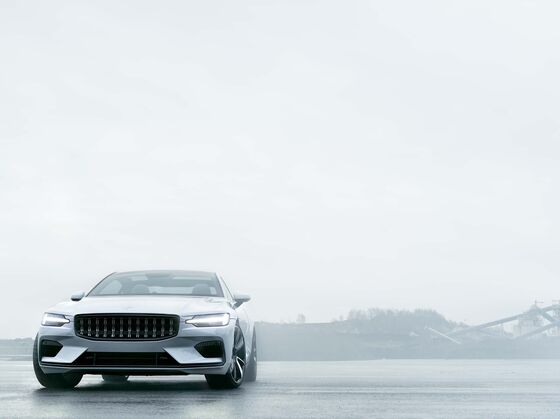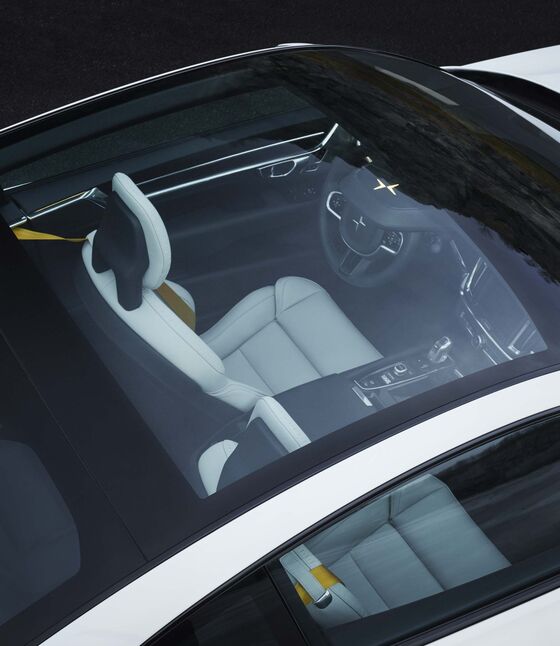 Polestar's first car, the $155,000 Polestar 1 hybrid, debuted in China in 2017 and has slowly been making the rounds, first in Europe at this year's Geneva Motor Show, and later in North America at Pebble Beach. It has three electric motors and one combustion engine that get the equivalent of 600 horsepower and what the company claims will be "the longest pure electric range of any hybrid in the world." Production will start in mid-2019 at the new Polestar Production Center in Chengdu, China. (Corporate headquarters for Polestar is located in Gothenburg, Sweden.) Polestar will reportedly make 500 of the vehicles worldwide; all 200 of the first-year models designed for North America have been sold.
The limited availability and higher price of the car are by design.  "Polestar 1 will not be the core of our business, though it certainly sets the tone for the peak of the technology we will offer," Ingenlath said. "It is a brand building and an inspirational project. It's a shining star."
Polestar 2, the company's first full-battery electric vehicle, will debut in the first quarter of 2019. It is a lower-cost sedan Polestar started developing three years ago in order to compete against the Tesla Model 3. The fact that Audi, BMW, Jaguar, Porsche and Mercedes-Benz have all introduced pure-electric vehicles in the past six months only confirms what the brand started to develop years ago, Ingenlath said. 
"If you ask me about monitoring what the competition is doing, it's actually exactly what we need," he said. 
Ingenlath said allocations of the Polestar 2 between China, Europe and the United States are still "flexible" to just how many orders are placed in each region. Time will tell. 
"A lot of competition is going to happen in that electric market for the ones starting around $75,000 and those crossing the $100,000 border, so I think we will offer something which is pretty good in competition to these cars but actually at a price that somehow makes it more attractive," he said. "That is a good space to be in."
After the Polestar 2 debut, the company will introduce the Polestar 3, a small electric SUV, as soon as possible in the years following. Ingenlath said it'll hit just as the EV mentality takes over, even despite detractors who say clean diesel or other alternative fuels may be more eco-friendly. 
"With electric vehicles, what seemed to be normal for decades for now is so out, so out of fashion," he said. 
As announced earlier this summer, Gregor Hembrough has been appointed to lead Polestar in the U.S. He was formerly a vice president of Volvo Cars USA and will be building up a U.S. team based in Rockleigh, N.J., just northwest of New York.