Ten Surprising Collectible Cars to Invest In for 2020
(Bloomberg) -- The central error when buying an old car is to buy it because it's sure to be a good investment.
Any collector worth his mettle (and with any bit of experience) will know that mentality is the only surefire way to lose money.
Instead, buy what you like. That way if (when) the market for your prized possession goes south, at least you'll still have a car you like to look at and—one would hope—drive.
But of course we can't resist trying to game the system and getting the best of both worlds: buying something thrilling and memorable that will also gain value over time. To that end, here's a list of 10 collector-worthy cars to consider buying in 2020. All of them are worthy of love and, with a little bit of luck, may earn some money for you, too. Here's hoping.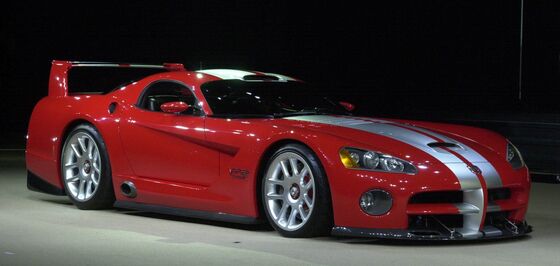 Years to consider: 1996 - 2002
About the car: With Chrysler's roaring V10, 450-horsepower engine and crazy Detroit styling, the coupe paid tribute to the Daytona Cobra coupes of the 1960s.
Why buy it: Increasing numbers of low-mileage Vipers have started to appear at auction in the last five or so years, with average prices for one in excellent condition hitting around $53,600, according to Hagerty, the vintage auto insurer. Many strong examples are still available to be had for $30,000 to $40,000. That's a lot of car for the money. Hagerty has included it on its "Bull List" for 2020.
Caveat emptor: Later cars are more comfortable to drive—but the early cars with no creature comforts and laborious wheels are the purest of the form. Make sure the car you buy has lots of maintenance documentation and a clean ownership history.
Encouraging words: "They're an incredible buy with performance to boot," says Carl Bomstead, the senior market analyst for Sports Car Market, a valuation guide for classic cars.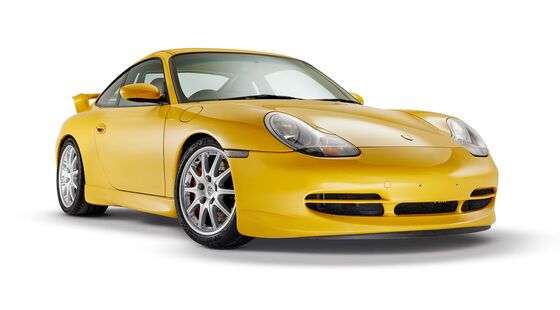 Years to consider: 1997 - 2006
About the car: The title "996" is the internal designation for the 911 model manufactured from 1997 to 2006. The two-door coupe came with an optional six-speed manual transmission and all- or rear-wheel drive depending on the variant.
Why buy it: An incredibly balanced, fast 911, the 996 is special because it was the first water-cooled 911 Porsche ever made—but it's been derided because of the polarizing "fried-egg"-looking headlights and (largely unfounded) rumors of IMS (intermediate shaft) bearing problems underneath the hood. (The IMS bearing supports the IMS on the flywheel end of the motor; the IMS itself drives the camshafts off the crankshaft.) That makes the 996 the perfect dark horse for knowledgeable collectors. One in excellent condition can be had for $20,000 to $40,000—but prices are spiking fast.
Caveat emptor: Early years are more affordable and easier to find; the later years from 2002-2006 saw the inclusion of the faster, more powerful GT2, Turbo S, and GT3 versions, which are rarer and will cost you more to own—but also give you exponential thrills with their extra power and performance.
Encouraging words: If you don't like the look of the headlights, don't worry. You won't be able to see them from behind the wheel.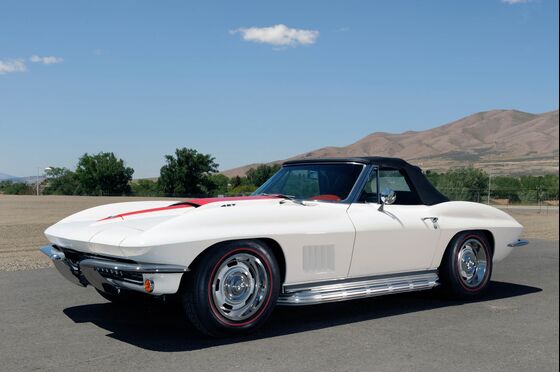 About the car: The early Chevrolet Corvette Sting Rays were a huge hit with inventions like hidden headlights, a knife-edge front, split-back window, and horizontal rib round the car. Plus, the Chevrolet-made V8 engine came with up to 430 horsepower; top speed ranged from 118-150 miles per hour, and zero-to-60 mph from 9.1 to 5.8 seconds, depending on the engine size. There were lots of options, too: Transmission was three-speed manual or optional four-speed or automatic; power brakes, steering, and windows were optional, as was air conditioning.
Why buy it: The base models from the very early years (1963/64) are selling for higher prices than the more beloved 1967 lately, which means you can get into the '67 for well under $100,000. So if you don't want to spend the $150,000 needed to buy a '63 or the now famous '66, the '67 Corvette is the way to go. Only 8,504 of the '67 were made. Also consider: You could just buy the new C8 Corvette. The first mid-engine 'Vette to hit the road and costing less than $80,000, it's priced affordably for so much power and performance.
Caveat emptor: Factory upgrades, or the lack thereof, greatly affect the value of the car. As Hagerty puts it, "A combination of options on 1967 Corvettes is often worth more than the sum of the preceding values. If you are spending more than you can afford to lose on one of these vehicles, it is prudent to consult a professional."
Encouraging words: Prices of Corvettes from the mid-1960s have historically continued to rise, so owning one certainly makes good financial sense, according to George Mattar, who wrote the model analysis for Hemmings magazine. "An old Corvette is something you can enjoy and not worry about depreciation," he wrote. "They're like real estate; they're not making them anymore. It goes without saying, ask for documentation."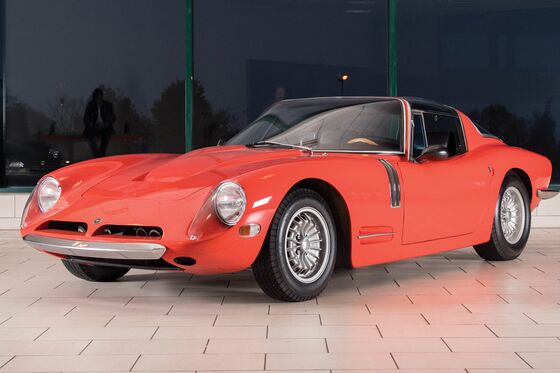 Years to consider: 1966 - 1967
About the car: Extremely rare and obscure, the Bizzarrini 1900 Europa came with a four-cylinder engine (made by Opel) that barely touched 110 horsepower. Thanks to the fiberglass body, it weighs just 650 kilograms (1,433 pounds) and has independent suspension, a limited-slip differential, and four-wheel disc brakes. Only 12 of the GT edition are on record as existing today.
Why buy it: Beauty, rarity, uniqueness, je ne sais quoi … Prices have risen steadily since 2015, with examples in good condition averaging $190,000. This is the least expensive and smallest-engined of the three different models Bizzarrini produced, so the smart man's entry into the marque.
Caveat emptor: Italian cars of the era look gorgeous but demand constant and thorough attention in return for their beauty. It often becomes a dysfunctional relationship. Spare parts are near impossible to find, and they won't come cheap.
Encouraging words: "The Bizzarrini was the evolution to the Ferrari," says Chuck Wray, a longtime mechanic and Italian race car expert. "I fell in love with it right away."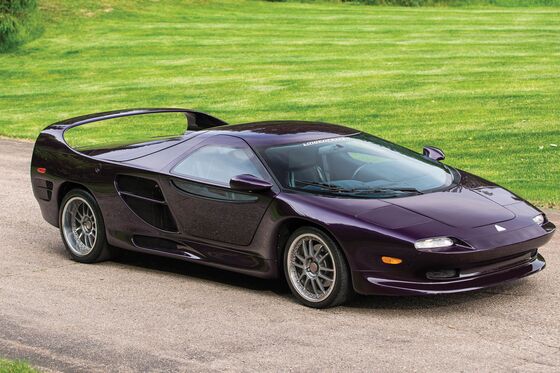 Years to consider: 1996 - 1999
About the car: The Vector brand has crossed between multiple entities and ownership corporations in its 30-year history, but the company was founded in Wilmington, Calif., by Gerald Weigert and then subsequently run by Jack McCormack. The Vector M12 drivetrain was a 5.7-liter V12 design rated at 492 horsepower and 425 pound-feet of torque. The engine is mid-mounted with a five-speed manual gearbox that drives the rear wheels. Times from zero-to-60 are in the neighborhood of 4.4 seconds.
Why buy it: It's rare (fewer than 30 Vectors were ever made, and just 18 Vector M12s) and striking, with stylistic elements from Lamborghini and the wedge-shaped cars of the 1960s and '70s.
Caveat emptor: It's not an … elegant car. Some would say it's done in poor taste, even ugly. At the time of its debut, virtually every automotive trade publication panned it. And values are currently plunging on their way to rock bottom. Be ready to hold this one for a while—and fend off disparaging comments about its shape in the meantime.
Encouraging words: It's got a personality and, with the right owner and care, provides a way to stand out in a crowd.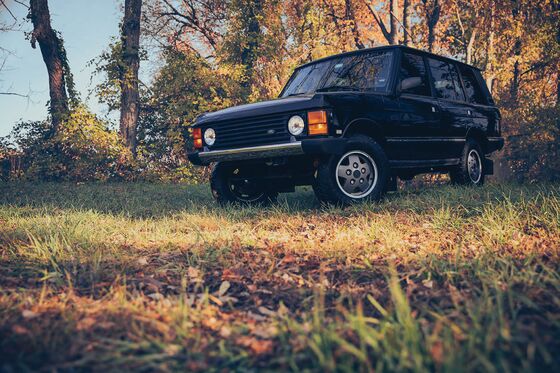 Years to consider: mid-1990s
About the car: The four-speed V8 gets 181 horsepower and cost $31,000 when it first went on sale in the U.S. in 1987. The four-door utility vehicle was the only version ever made available for sale on U.S. shores.
Why buy it: The Range Rover set the precedent on the design cues (the particular roof, the square face, omni-button dashboard) that guide Land Rover currently—and which have been emulated by others. This is your chance to grab the original, which is gaining real popularity in advertising targeted to millennials and younger (a good sign for longevity and influence). It's one of the few SUVs you could buy that conceivably will hold and even gain value. Good examples can be had for $20,000-$30,000.
Caveat emptor: "It's affordable because it's known to be troublesome," Hagerty notes.
Encouraging words: "It's fun to go back and see how prescient that original two-door aluminum-bodied Range Rover was," says the Hagerty report on the SUV, which is among its "bull list" of 2020 selections.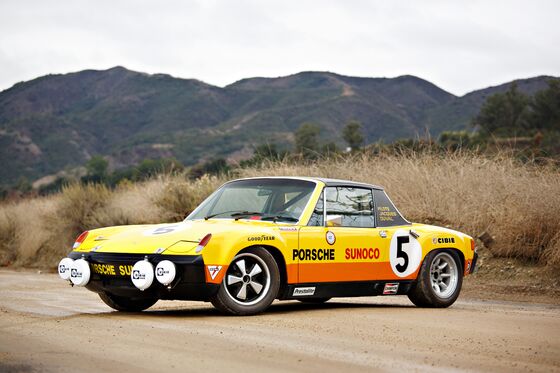 Years to consider: 1970 - 1976
About the car: The humble 914 came onto the scene at the 1969 auto show in Frankfurt; production ran from 1970 to 1976. It was conceived as a joint project between Porsche and VW to replace the 912 and the Karmann Ghia and, simultaneously, provide a fresh new high-production-volume, four-cylinder alternative to the powerful 911. It presented a win-win scenario for both manufacturers: Porsche could use VW economies of scale to manufacture it, while VW would get new ideas from the Porsche engineering brain trust.
It came with multiple variants including a 1.7-, 1.8-, or 2.0-liter four- or six-cylinder engine, none of which was fast enough to get the car to 60 miles per hour in anything faster than 13 seconds.
Why buy it: One sold recently for $1 million, but don't let that aberration stop you. Many driving examples can be had for less than $10,000; even the nicest example will cost less than $100,000. Sure they're underloved, but their low riding stance, pop-up headlights, and excellent handling make them fun to drive and endearing to many.
Caveat emptor: Repairing and then boosting one can be a slippery slope, as the temptation to add power and performance upgrades looms large for such a lightweight racer.
Encouraging words: "The drive quality is super comparable to the Ferrari Dino. I bought mine simply because I love it," says Steve Serio, a specialist in collectible European cars.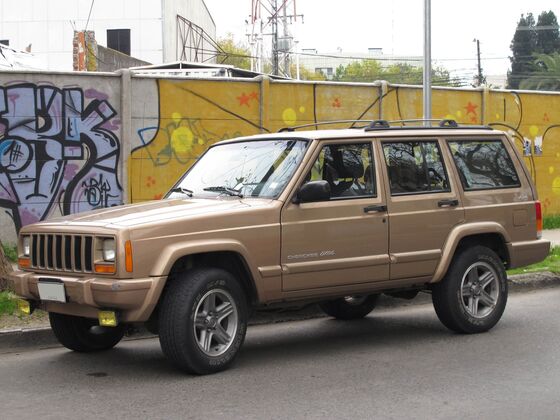 Years to consider: 2000-ish
About the car: The Cherokee was the last vehicle produced under the direction of American Motors design chief Dick Teague, the designer responsible for the AMC Pacer. Its trademark was an inline-six, 190-horsepower engine developed by AMC, which joined the unibody platform and four-wheel drive.
Why buy it: They're not rare—DaimlerChrysler sold 2.5 million of them from 1984 through 2001—but they're unmistakable and cool, with an upright seven-slat grille and square headlamps. The motors run strong and simply; excellent examples can be had for $10,000.
Caveat emptor: Less glamorous than the FJ Land Cruiser and less of a potential payday than the International Harvester Scout. Watch out for the ropey ones; no one wants a beat-up Jeep.
Encouraging words: They resonate in a big way with millennials. Look for sub-40-year-old buyers to start scooping them up.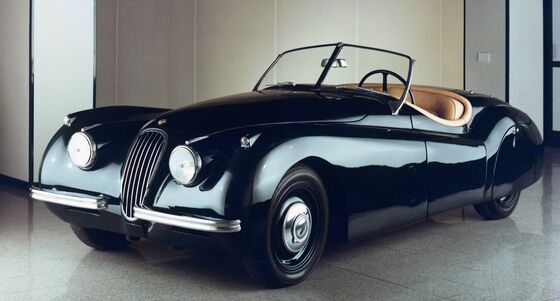 Years to consider: 1948 - 1954
About the car: Made in Coventry, England, from 1948 to 1954, the XK120 Roadster was a two-seat sports car with a six-cylinder engine, aluminum body, and up to 220 horsepower, a whopping number for the time and for its lightweight body.
Why buy it: Racing victories and oodles of style make this one of the most distinctive and value-holding classic British cars you could buy.
Caveat emptor: With leaf-spring suspension and other similarly primitive technologies from the 1940s, they're not always the most comfortable option to drive for long periods of time. And they need constant vigilance on the maintenance front.
Encouraging words: "If you find a No. 2 [good condition] car that is really sorted—restored properly and used—you get a lot of car for the money," says Keith Martin, the publisher of Sports Car Market magazine.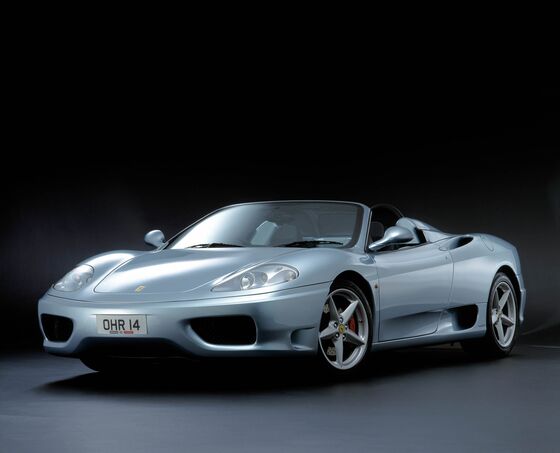 About the car: The 360 was Ferrari's first aluminum-body offering in the companywide switch to the lightweight alloy. It featured a transparent engine cover over its 40-valve, 3.6-liter V8 that would get 400 horsepower.
Why to buy it: Every list like this needs a Ferrari on it, the perennial blue-chip collector car; this one is what Hagerty recommends. It's an affordable entry into one of the world's most exclusive clubs—and is reliable (for a Ferrari).
Caveat emptor: Reliable for a Ferrari isn't saying much. The costs of the inevitable and extensive needed parts will be painful. The early cars have even more issues.
Encouraging words: It offers "the thrill of a Ducati with much less danger of death or maiming," Hagerty reports.