This One-of-a-Kind Spirit Is 'Bartending's Best-Kept Secret'
(Bloomberg) -- On a recent spin through Denver's bar scene, a unique spirit was seemingly on everyone's lips.
There it was in a fruit-forward sipper at jazz club Nocturne, in two complicated, smoky drinks at speakeasy-style Retrograde, in a light and aromatic cocktail at tapas bar Ultreia in Denver's renovated train station, and starring in very botanical concoction at hipster haunt Pony Up. "It's bartending's best-kept secret," says A.J. DeLeon, who tends bar at Star Bar, where he plies it in a Red Bull mashup.
Träkál, a Patagonian spirit from Chile inspired by local chicha (corn beer), is officially in a class by itself. When the U.S. Alcohol and Tobacco Tax and Trade Bureau certified the liquor for import in May 2016, it created a new category: "spirits distilled from apple and pear with natural flavors." The name Träkál comes from the Huilliche language of Patagonia's indigenous Mapuche people; it means "the first warrior into battle."
"I'm not the creator. Patagonia is the creator," says Sebastián Goméz, Träkál's Argentine-born developer.  "An eau de vivre becomes a vodka. A vodka becomes a gin. A rum becomes a cachaça. A whiskey becomes a bourbon. I set out to make the best Patagonian hooch possible, understood locally and enjoyed globally." The best way to think of it is as a brandy-gin hybrid.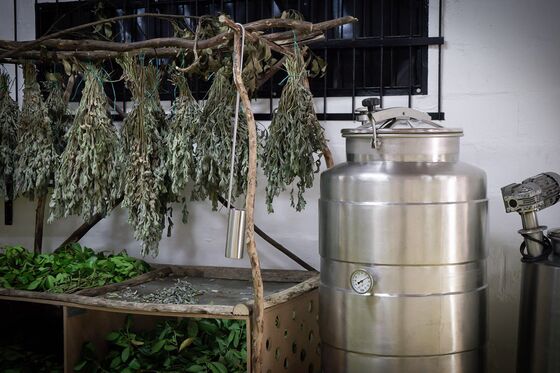 "Everyone takes their ingredients to a distillery. We felt you have to move the distillery to the ingredients," Goméz continues. He attributes the quick import approval process—a mere 42 days —to the fact that the distillation requires customized, proprietary equipment, which emphasizes how unique the liquor is.
To a base spirit distilled from wild crabapples and pears, a trio of wild berries (maqui, murta, and sauco) are added in a second distillation. A third and final distillation vapor-infuses essential oils of foraged forest herbs (canelo, paramela, mint, water mint, laurel, and tepa). Unlike the way yuzu, for example, is a cousin of lemon, or shiso is a cousin of mint, the motley mix that goes into Träkál comprises largely singular, signature flavors and scents endemic to the southern Andes region. Every ingredient is wild-grown. 
The flavor profile is botanical yet bracing, mellow yet mysterious: both booze and elixir. There's a Rorschach allure to deciphering the silken, sylvan imprint it leaves on your palate: Is that anise spice you're tasting? Juicy, tart berries? What about those camphor notes on the finish? This distinct alpine terroir is a major reason it made Bloomberg's Best Spirits of 2020 list.
Now, it's poised to break out further.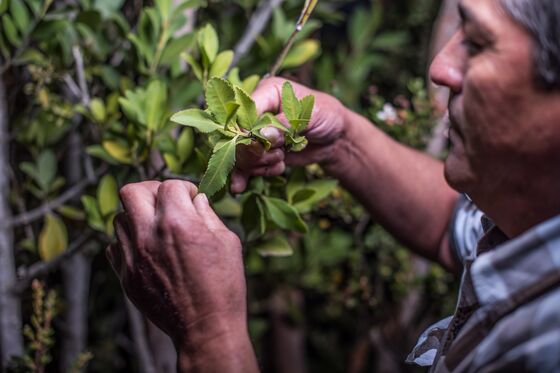 Träkál made its public debut in February 2017 at Nómade, a Chilean beachside music festival, and landed that August in the U.S. via Denver, a city chosen for a mountain-loving lifestyle similar to Patagonia's. Some 3,900 bottles sold in its first year, with nationwide growth coming in to 20 markets, mostly by word of mouth. (The brand has put relatively little money into advertising or marketing.) 
By 2019, Träkál was included, along with Haitian clairin and Japanese shochu in a major expansion at the Dead Rabbit Grocery & Grog, a New York bar that has been crowned the world's best. At the time, beverage director Jillian Vose said it was part of a cocktail style that is "clean, complex, and balanced, and avoids incorporating even a single ingredient that is unnecessary." 
Nate Wilson, a 30-year-old web developer in Denver who was interviewed drinking a few Träkál cocktails at Denver's Retrograde, characterizes it as both complex and subtle. "It reminds me almost of aperitifs and digestifs," he says. "You definitely think a lot more about the flavor than [with] a vodka or a whiskey." 
The company forecasts it will sell 18,000 bottles in the U.S. next year, and 30,000 by 2023. The heavy lifting in that projection rests on a direct-to-consumer site, shoptrakal.com, which launched on Oct. 13; the site more than doubles the number of states in which it is available, to 35.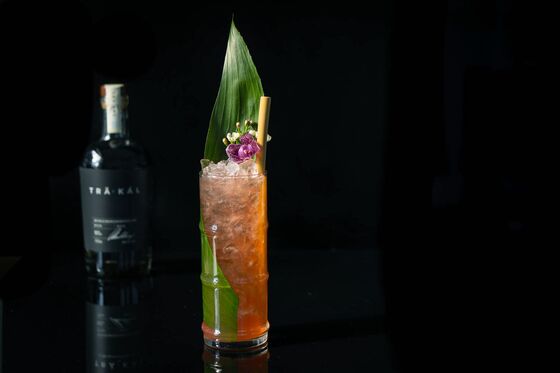 Cocktail bars are still its best advertisement. The spirit has made its way onto ingredient lists at Four Seasons hotels in Hong Kong and New Orleans as well as the Ritz-Carlton in Lake Tahoe. Siete Negronis, a globally ranked bar in the Chilean capital of Santiago, features it among its seven house negronis, and the Chilean government awarded it a Marca Chile certification last year. Chicago's Time Out Market—where two of its bar's 11 cocktails include Träkál—just hosted a Träkál showcase in September.
Ricky Agustin, bar manager at Seattle's new Mountaineering Club, has been tinkering with Träkál with ambitious breadth—daiquiris, fizzes, flips, mojitos, sours—using it as a high-proof modifier like absinthe, aquavit, cointreau, and kümmel.
"I thought it was going to be divisive, like licorice or cilantro, but it has incredible versatility and range. And that translates into a range of emotions when you taste it: excitement, frustration at the mystery, curiosity," he says. "So much of what's new now is lab-made: hard seltzers or flavored vodkas. Here's something new with the depth and authority of authentic terroir." 
Investors have taken notice. "The world doesn't need another gin, vodka, or tequila. When you're the hundredth bottle, you have 99 competitors," says Andy Fennell, a London-based liquor consultant, explaining his reasons for investing in Träkál after being connected to Goméz through a mutual friend. 
"We need interesting drinks from interesting places. Patagonia is the last place on Earth humans haven't messed up. It's Jurassic Park down there," he continues. "And the best part about something truly new, surprisingly, is that some people won't like it. That means it's a conversation starter. And we need that conversation."
Träkál's request was submitted in 2016 on March 30 and approved on May 11. It's an astonishing turnaround given, for example, the years of limbo suffered by Bolivian singani, which took nine years to arrive in the U.S., and even then just as a brandy, despite the star power of Steven Soderbergh behind it.