The Small Details That Separate Good Vintage Watches From Great Ones
(Bloomberg Businessweek) -- It wasn't that long ago that spotting a classic timepiece on a person's wrist was a sign that you were dealing with someone in the know. But over the past few years, with quality mechanical watches becoming widely available across the internet—along with information about them—that's no longer the case.
Still, there are watches that can act as that secret handshake among knowledgeable collectors.
"I was at Wilkes Bashford in San Francisco trying on some clothing when I was approached by an older gentleman who quietly said to me, 'Nice Cartier London,'" recalls watch dealer and collector Eric Ku of the online reseller 10PastTen. "I was wearing a white-gold Tank from the 1960s with a matching mesh bracelet, and I was shocked someone could see it was a London one. He flashed his wrist at me, saying, 'Because we all know London was the best Cartier,' before walking away. It was a surreal experience, and I still wonder who that man was."
Luckily, you don't have to be a veteran collector or a mysterious figure at a haberdasher to get a next-level watch. Here are five reliable, relatively available types of watches that will impress even the most finicky of enthusiasts.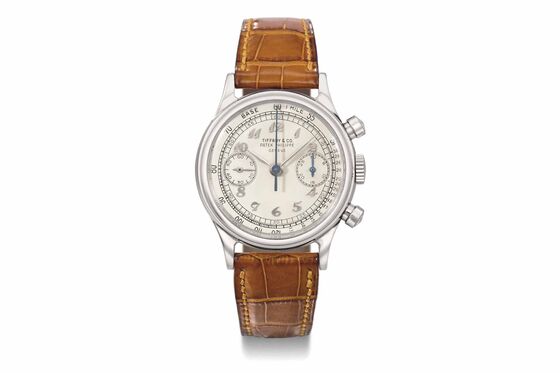 In 1854, Tiffany & Co. in New York became the first Patek Philippe retailer in the U.S., and it was (and still is) allowed to stamp its own logo on the watch dials, creating an entire subset of collectibles. (Tiffany would do this with other brands as well—most notably, Rolex—but that practice has stopped.) It's a rare signature reserved for the brand's most loyal customers. $200,000 or more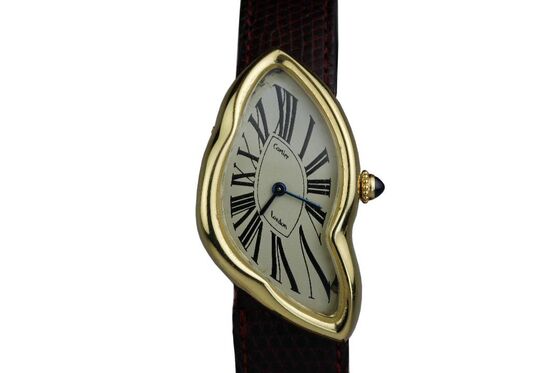 From 1964 until 1979, Cartier was operated mostly independently in London, Paris, and New York, with each branch controlled by one of Pierre Cartier's children. Many of the most interesting and unusual designs came out of Cartier London during this period—look for the "London" signature on the dial—most notably the Cartier Crash, seen here. The Crash was supposedly inspired by the distorted case of a Baignoire watch that somehow survived a deadly car crash and was brought to the firm's New Bond Street shop for repair in 1967. $150,000 or more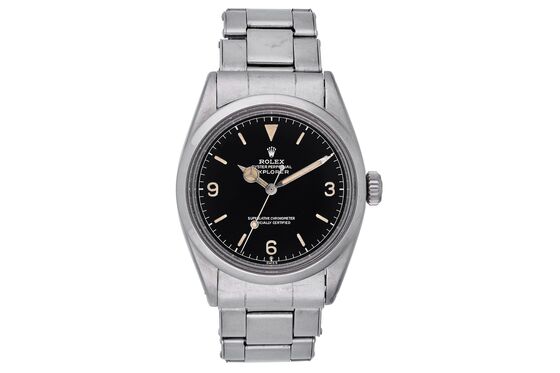 Rolex sports watches such as the Submariner, GMT-Master, and Explorer are the gold standard when it comes to collecting vintage watches. They're easy to wear and will hold their value, if not increase, so to kick it up a notch, you'll need to go rarer. Before switching to matte-black dials with white printing in the late-1960s, Rolex sport watches featured glossy black dials with so-called gilt lettering, a galvanic process. The result is something with warmth and character that you won't find on later watches—or on many other wrists. $25,000 or more
Speedmaster Pre-Professional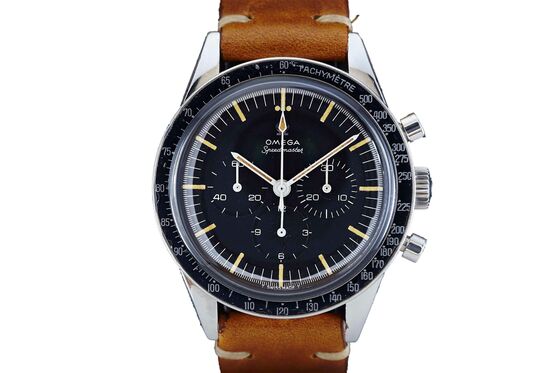 Omega's so-called Pre-Professional models from the late 1950s and early '60s (they don't say "Professional" at 12 o'clock on the dial) have straight lugs and smaller profiles than their cousins, which accompanied Neil Armstrong and Buzz Aldrin to the moon. After flying under the radar for a long time, they're becoming very collectible, with prices pushing into Rolex Daytona territory. $20,000 or more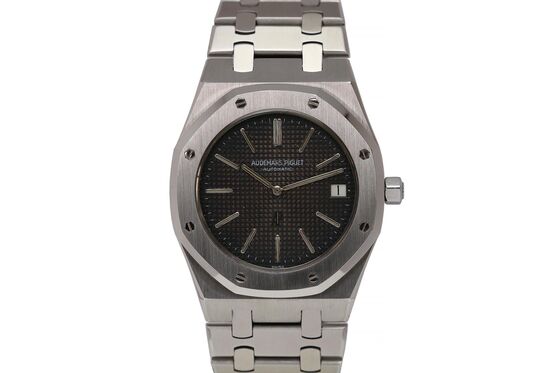 Not many of Audemars Piguet's 2,000 stainless-steel Royal Oaks from 1972-74 are still around—the debut was a total flop. That makes owning one a coup, given how iconic the model is today. It's almost impossible to tell an A-Series Royal Oak from an early B-Series without taking it off your wrist (both have the "AP" logo applied at six o'clock, for instance), so if you want to impress a die-hard collector, that engraved "A" before the serial number on the caseback means everything. $50,000 or more
To contact the editor responsible for this story: Chris Rovzar at crovzar@bloomberg.net, Justin Ocean