The Secret to the Best Roast Chicken Is Already in Your Kitchen
(Bloomberg) -- Editor's Note: As more people are working from home, Bloomberg Pursuits is introducing a weekly "Lunch Break" column that will highlight a notable recipe from new cookbooks and the hack that makes them genius.
You have to be a cultural touchstone to warrant an Onion headline, and Clark is one. The New York Times food columnist has emerged as a contemporary Ina Garten, the champion of cooking shortcuts from baking sheet dinners to unlocking every secret the InstantPot has to offer.
In her new book, Dinner in French (Clarkson Potter; $37.50), Clark goes deep on the food from one of her favorite places, through her Brooklyn, N.Y.-born lens. It's a great cookbook to have right now, at a time when daydreaming about a beloved destination has to replace an actual trip.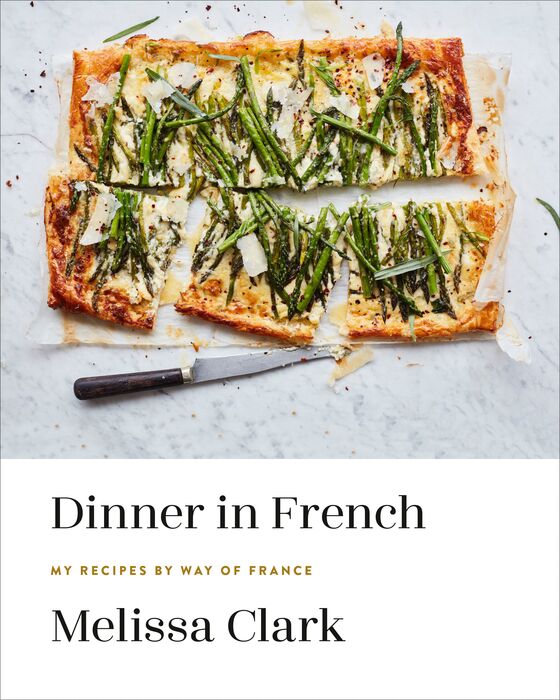 In recipes, Clark adds brandy to braised short ribs and makes a gingerbread mousse with chopped up spice cake. She is especially strong on the subject of poultry, offering preparations that range from quickly made chicken paillard (or cutlet) with mustardy endive salad to glamorous Poule au Pot Pie, a whole roast chicken baked with a cover of puff pastry, a tricked-out version of a pot pie (and a play on the classic one-pot meal).
"Chicken is big for me right now," says Clark. Though the book has fanciful preparations, it also includes her go-to, that's especially well suited to this historical moment. "The thing to do is roast it, because that is the best way to eat chicken." 
Roast chicken is a dish that's exceptional in its simplicity, a homey balm for these anxious times. The scent from the oven can stimulate a house in which people may have spent too much time together. 
Her recipe for the perfect roast chicken has a secret weapon: She makes a fragrant, flavor-packed butter by mixing in herbs, garlic, and lemon, and she spreads it under and over the skin before cooking. The benefit to doing that, instead of flavoring the bird with the ingredients separately, is that the butter carries the flavor; as it cooks in the oven, it melts into the meat. The superior results are noticeable.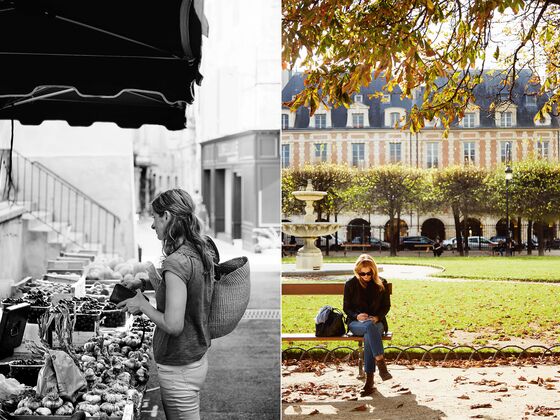 "It's all about the interplay of the rich butter, the chicken fat, and the freshness of the herbs, plus garlic for pungency and oomph," says Clark. "As opposed to what the Onion might have you believe, I still cook real food."
The flavored butter—also known as compound butter, a tool professional cooks have used for decades—can be put to work beyond chicken. Plus it's supremely adaptable, making it well-suited for this moment when ingredients on hand can be haphazard. You can use just about any mix of herbs to make it. Just be wary of going too heavy on strongly flavored ones, such as lavender and rosemary. Even leftover scallion greens will work.
"It's the kind of magic ingredient that makes everything taste better," says Clark of the butter. "It's amazing on potatoes. On steak. Try it on avocado toast, too." It's even handy for leftover chicken sandwiches the next day.
The following recipe is adapted from Dinner in French.
Roast Chicken with Garlic Herb Butter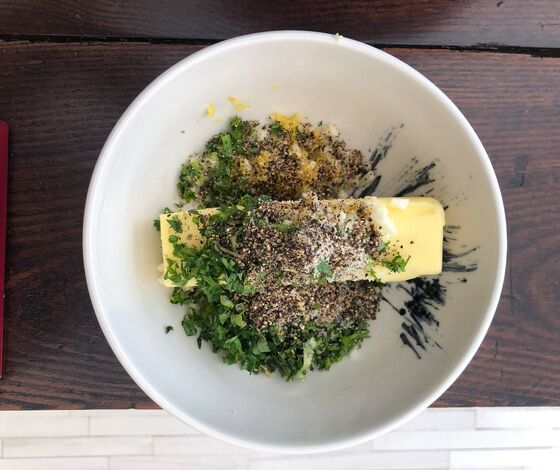 Serves 4, with leftover butter
1 stick unsalted butter at room temperature
8 garlic cloves, minced
1 ½ tbsp. chopped parsley
3 tbsp. mixed chopped herbs you might have handy, such as mint, oregano, and thyme
1 ½ tsp. fine sea salt
1 tsp. grated lemon zest
2 tsp. freshly ground pepper
1 whole 3 ½ - 4 lb. whole chicken, rinsed and dried with paper towels
Roast potatoes or mushrooms, for serving (optional)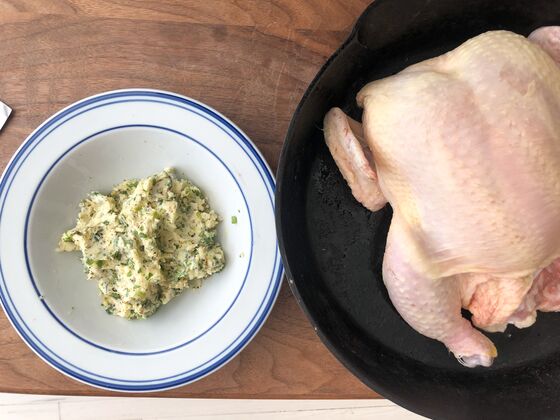 In a medium bowl, mash together all ingredients except the chicken. Using half the butter, rub it all over the chicken, including underneath the skin of the breast. Set the chicken in an ovenproof skillet or rimmed baking sheet and refrigerate uncovered for at least two hours, or overnight.
Heat the oven to 450° F. Roast the chicken for 30 minutes. Baste with the pan juices. Continue cooking until the chicken juices run clear when the bird is pierced with a knife, 15 to 30 minutes longer. Let stand for 10 minutes before carving and serving.