The Billionaire Who Took a Bet on Lotteries to Live the Dream
(Bloomberg) -- Karel Komarek was young and ambitious when the Czech Republic started liberalizing its economy in 1993 after decades of communism and a few years of peaceful revolution. Just 24 at the time, he took a risk starting his own business when few in the country understood how to or thought it was possible.
That gamble grew into KKCG Group, a conglomerate with revenue last year of about 3.4 billion euros ($3.9 billion). Its largest business is Sazka Group, Europe's biggest lottery company, with other units investing in energy and technology. His fortune now stands at $3.3 billion, according to the Bloomberg Billionaires Index.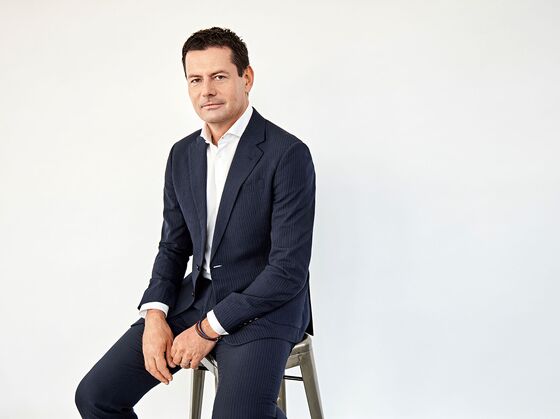 Komarek, 49, flew to Washington this week from his home in Palm Beach, Florida, to award the Antonin Dvorak Prize to the Czech Philharmonic at the Kennedy Center a day after the 100th anniversary of Czech independence. He spoke with Bloomberg about his early years in business, what's next for Sazka and geopolitical concerns. The following comments have been condensed and edited.
How did you start KKCG?
When I try to explain how I started my businesses and career I say it's like an American dream in the Czech Republic. I was so lucky because when the Velvet Revolution came to the country I was only 20. I was young and naïve enough to put everything at risk. I got a loan from my dad of about $10,000 to start my businesses.
What was it like after the revolution?
It was like you woke up in a different world where everything was open and more competitive and people were allowed to do business. It was on the one side a big opportunity and on the other side you had to have enough courage and an ability to put everything at risk. No one had any experience and we were all scared because we had no clue what we were doing.
Did you think KKCG would be so successful?
No. If you told me in 1993 that I would be sitting here in Washington having an interview with Bloomberg about my career, having businesses in 19 countries, billions in revenue and assets and being on the boards of great institutions like the Kennedy Center, I would tell you you're kidding me. That's a dream. It's impossible.
Why did Sazka consider an IPO and why was it canceled?
In the lottery industry you deal a lot with the government, so you are on a big screen and you're watched by all the officials and the regulators. To be more transparent we wanted to be publicly traded on the London Stock Exchange. Also, even though Sazka is generating a tremendous amount of money —- it's like a cash cow -- we wanted to have a deeper pocket for other acquisitions. With Brexit and what's going on in the currency and financial markets, we decided to pull it out for a while.
Is Sazka weighing a bid for the U.K.'s National Lottery license?
We will definitely try to participate. We consider ourselves as one of those who could improve the efficiency and profitability of the lottery business in the U.K. The country and its lottery are quite big so we would consider a bid either alone or with a partner.
What about acquiring the French national lottery?
Francaise des Jeux's privatization process is in discussion in parliament so we'll see what kind of privatization will be chosen by the government and we'll make a decision about whether and how we would consider it.
What are your biggest geopolitical concerns right now?
The financial markets. They have to be stable because if they collapse we will all be in trouble. The market seems to be quite stretched and overheated. The question is when and how will it blow up. I'm quite sad about Brexit. I'm hoping the leaders will recognize that they have to organize a new referendum and vote for staying in Europe.