After the Pandemic, a Return to a City of Bold Food and Fiery Dance
(Bloomberg) -- At the moment, all of our plans are on hold. But that doesn't mean we here at Bloomberg Pursuits aren't planning the experiences we'll rush out to enjoy when it's safe to do so. We're sharing our ideas with you in the hopes that they will help inspire you—and we'd love to hear what you are daydreaming about, too. Send us your ideas at daydreams@bloomberg.net, and we'll flesh some of them out for this column.
This week, dance writer and Pursuits contributor Brian Schaefer yearns to return to at a city he once called home—one filled with delights and contradictions, not to mention world-class food and culture.
On the Jewish holiday of Purim—a spirited mix of Halloween and Mardi Gras—costumed revelers are encouraged to drink until the world is turned upside down. I was in Tel Aviv during Purim this year, in March, watching pirates, princesses and many a Joker stumble down the wide, tree-lined Rothschild Boulevard. The bars were lively, if not quite as bloated as they should be on a holiday. Apprehension was in the air, some of my friends were already in quarantine, and there was a shared sense that this might be the last hoorah for a while, so better go for broke.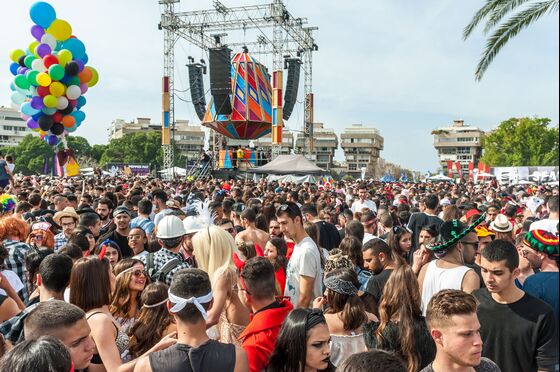 The next day, the world indeed turned upside down. As Israel and the United States competed to see which could shut down quicker, I grabbed one of the last seats on one of the last flights to New York, fleeing my favorite city. As Israel, which has witnessed more than 16,000 cases of Covid-19, begins to gradually open its doors again, I daydream about my return.
Tel Aviv has always inspired me with its contradictions: Lazy beach vibes mix with cosmopolitan ambition—part Paris in its pervasive café culture, part New York in its robust cultural scene, part San Diego in its sexy chillness—yet undeniably a product of the Middle East. There are chaotic open-air markets with piles of spices and dunes of dried fruit, calls to prayer echoing from Jaffa, and daily headlines to remind you that, despite such nonchalant swagger, Tel Aviv sits in the eye of an ever-swirling political storm. That potent cocktail of influences, moods, and flavors kept me constantly intoxicated during my three years there, initially on a yearlong fellowship, then as a graduate student and journalist. The city challenged me with its impetuousness and seduced me with its playfulness. I moved to New York seven years ago, but I've gone back to Tel Aviv every year to fill up on its charms and incongruities.
My first order of business, as always, would be to take in a performance of the Batsheva Dance Company, the country's premier modern dance troupe, which I've written about extensively. Batsheva's home base is the Suzanne Dellal Center, a sprawling performing-arts campus of white limestone plazas and palm trees in the swanky Neve Tzedek neighborhood, mere blocks from the Mediterranean Sea. To get there, I'd stroll down narrow, wiggly Shabazi Street, pausing along the way to peek into the various clothing and homeware boutiques—and score a scoop of gelato at Anita's.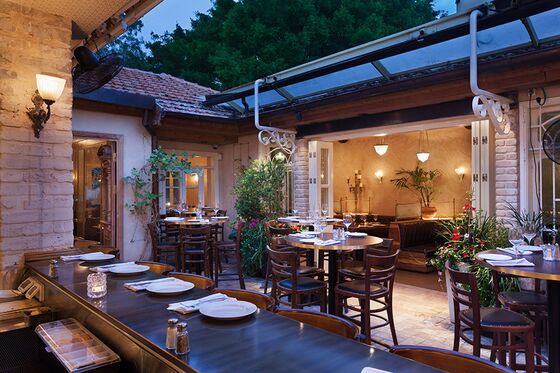 I'd love a second chance to see Batsheva's latest work by choreographer Ohad Naharin, which I caught days before all shows were canceled. It was a typically audacious blend of athleticism and sensuality, shaken up with a virtuosic sequence performed in spiky, stiletto boots and peppered with old Hebrew songs that imbued it with a poignant melancholy. One viewing wasn't enough, so after seeing this or any other Batsheva show, my theater companion and I would retreat to the nearby Dallal Restaurant, request the garden patio, and process the experience over eggplant masabacha (a warm, creamy variation on hummus) and zesty cocktails.
After getting my contemporary dance fix, food would drive much of my Tel Aviv itinerary. New Yorkers can now sample (or hopefully, soon resume) the doughy pita and succulent slow-cooked beef at celebrity chef Eyal Shani's Miznon in Chelsea Market and North Miznon on the Upper West Side, but nothing beats the vibe of his Tel Aviv joints: Romano's boisterous balcony, hidden behind graffitied walls on Jaffa Road; Port Said's long, wobbly open-air picnic tables that face the Great Synagogue on grungy Allenby Street; or the intimate bar at North Abraxas, where throbbing Arabic beats pair well with the complimentary shot of arak that your criminally attractive waiter has just slapped in front of you.
To me, these menus represent the taste of Tel Aviv: fresh and veggie-forward, yet still rich and meaty, doused in tahini, smothered in herbs, casually tossed on a paper-clad table for easy communal access, and consumed by hand. All of which, of course, may be verboten in a post-Covid-19 world, but that's my dream—a return to dining as a messy, shared, shoulder-to-shoulder ritual, which has become a defining characteristic of the Tel Aviv food scene. Other personal favorites that adhere to this principle include Joz ve Loz (where there's no menu, and you determine the price tag) and Dalida, which are both located in Florentin, the filthy, fabulous hipster neighborhood I used to call home. 
During the day, I'd walk it all off and live my flaneur fantasy, starting at the bottom of Rothschild and heading up to the sunken garden at Habimah, the national theater, for a chocolate rugelach at the cheeky We Like You, Too coffee hut nearby. Then I'd pass through the newly renovated Dizengoff Square (skipping the spiraling mall) and pause at the Bauhaus Center to check out the clever designs. If it's time for brunch, I'd get shakshuka at La Shuk, one of many shakshuka stops in my Tel Aviv daydream.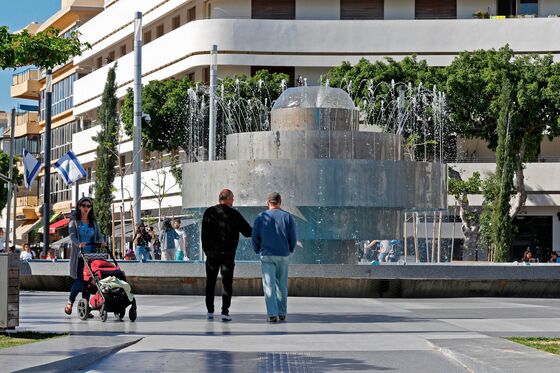 At Ben Gurion Boulevard, another pedestrian thoroughfare, I'd grab a tahini date smoothie at the Tamara juice stand and head toward the marina, an active stretch of the Tel Aviv shoreline, for a dip in the cool salty water of the Gordon Pool, a refurbished relic from the 1950s. Then I'd follow the promenade south to the Jaffa Port and bustling Flea Market, with visits to the Zielinski & Rozen perfumery to restock soaps and to Puah for a rowdy, hearty, vegetarian meal.

When I visit Tel Aviv, I usually stay with friends or in an Airbnb, but because this is a daydream, I'm definitely returning to the garden suite that opens onto a small citrus grove at the Norman, a 1920s modernist oasis where my husband and I splurged for part of our honeymoon. My other favorite accommodations in Israel would take me beyond Tel Aviv: For a dramatic desert vista, I'd go south to Beresheet near Mitzpe Ramon, a collection of chic dwellings with private pools overlooking a vast crater. For a lush escape to the forested north, I'd go to Amirim, a cozy vegetarian village of zimmers (Israeli-style cabins) in the Galilee and indulge in baskets of freshly baked goods and seasonal fruits from the hot tub on my enclosed stone porch.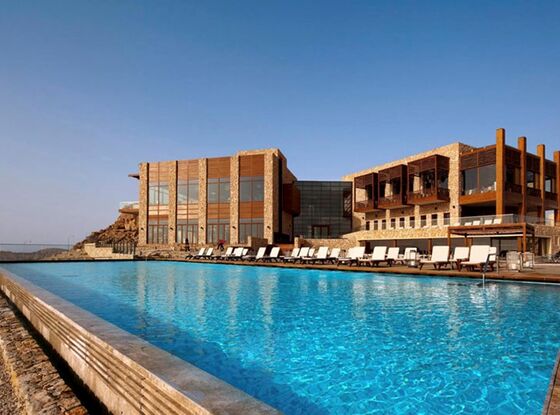 Heading back to Tel Aviv, I'd stop off at the ancient port of Acre and spend a few nights at Arabesque, the guesthouse and cultural center founded by Evan Fallenberg, one of my grad school professors. He and I were supposed to meet on my recent trip, until I had to rush home. It was one of many canceled dates I had been looking forward to, one of several reunions put on pause. That's the real daydream: not the tastes and experiences alone, but the permission to share them. Maybe I'll return for Purim. And maybe next year, we'll drink the world right-side up again.
With fantasies of foreign food comes the acknowledgment that so many children lack access to its nourishment at home, and the current crisis is exacerbating domestic food insecurity. Please consider a donation to No Kid Hungry.