Steve Cohen, Jeff Bezos Achieve Scroll Fame at Robin Hood Telethon
(Bloomberg) -- At the Rise Up New York! benefit Monday night, the names scrolling across the bottom of the screen were an indication of how the Robin Hood Foundation raised $115 million for Covid-19 relief and recovery efforts.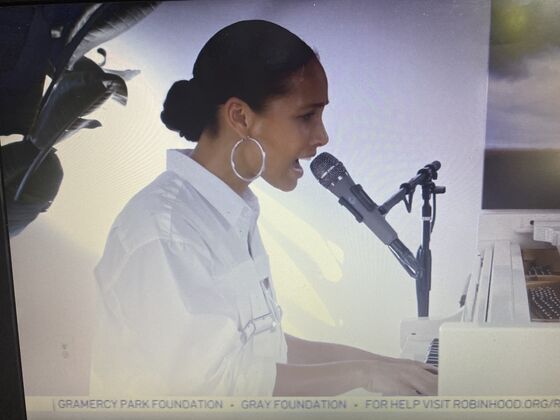 Each one had given consent to appear in the donor scroll, and it was just a sampling of the contributors, Robin Hood spokesperson Courtney Ridgway said in an email.
What beautiful juxtapositions they made for.
"The Bezos Family" appeared as Jake Gyllenhaal said the average income in neighborhoods hardest hit by the pandemic is $27,000. Steve Cohen and his wife Alexandra moved in tiny capitalized letters as a girl on screen told of her piggy-bank drive. Lloyd Blankfein's name appeared under the opening montage and later when New York Mayor Bill de Blasio was speaking, because the scroll repeated itself during the 60-minute show that was telecast, streamed and played on the radio. Jonathan Gray's foundation spooled under performances by Alicia Keys and Mariah Carey.
Is a ticker of rich and super-rich and many other types of people that interesting to look at? Yes, at least until the show got really good.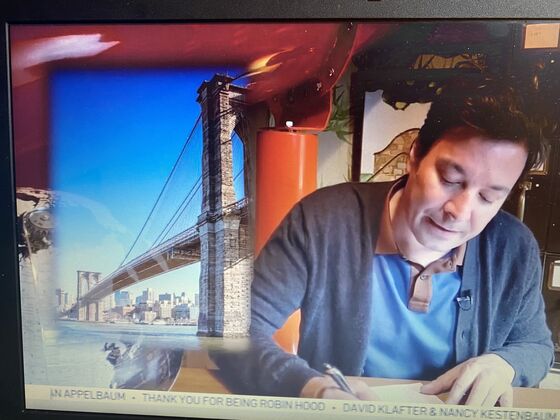 Like when Jimmy Fallon wrote some of his signature thank-you notes.
"Thank you Brooklyn Bridge for keeping Brooklyn and Manhattan socially distanced," he said.
Or when Lin-Manuel Miranda joined other Broadway stars to sing "New York, New York."
And when some New York Giants said they'd play 4-on-4 touch football with a donor chosen by drawing, about which Tina Fey quipped, "That is an incredibly exciting offer for a football fan or just someone who's been quarantined for a long time and wants to roughhouse with a bunch of handsome men."
It was classic Fey, who later went full-on Sally Struthers (her own description) as she read the $115 million total, struggling to hold back tears.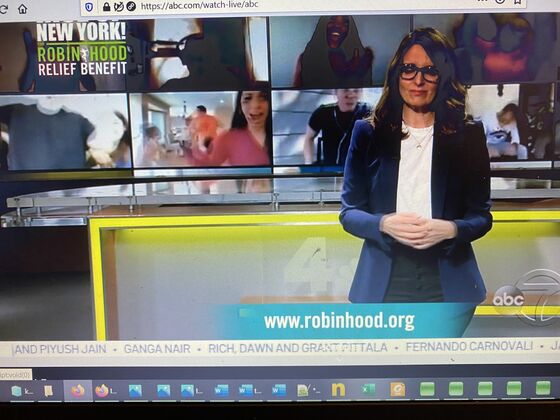 "Is this real?" she said.
What was real were the stories of New York nonprofits helping families in crisis, with laptops, diapers, milk and job training.
Fernando Maisonet told of losing his job with a 1-year-old to feed. With the help of Brooklyn Workforce Innovations, one of the groups Robin Hood funds, he found a new job with Baldor, delivering food to hospitals and homes.
"At the beginning I was scared, I wore double gloves, two masks," he said. "Then customers tell you, 'Thank you so much for what you do for us.' Those little words are what count in life."
The $115 million and counting is a record for Robin Hood fundraising, according to the organization. The 2015 annual benefit raised $101 million. The last relief effort, after Hurricane Sandy in 2012, which included a concert at Madison Square Garden, brought in $83 million.