Fine-Dining Chefs Are Now Slinging Burgers, Pizza From Ghost Kitchens
Although ghost kitchens threaten traditional restaurants, the platform has found an unlikely group of enthusiasts: notable chefs and restaurateurs. Around the country, big-name spots are embracing the strategy adopted by such chains as Chili's and Maggiano's, whose parent Brinker International Inc. won sales of $3 million a week for its Just Wings delivery brand. 
Executive chef Robert Aikens is employing the model at his upscale Mexican restaurant Espita in Washington. He created Ghostburger as a way to generate alternative income from food that would deliver with greater facility than his Oaxacan dishes. The menu includes smashburgers, as well as Philly cheesesteaks with shaved rib-eye.
"We anticipated bringing in about $5,000, maybe $8,000, per week," he says. "Ghostburger now brings in around seven times that per week, averaging $35,000 on takeout and delivery alone." It's all cooked in Espita's kitchen.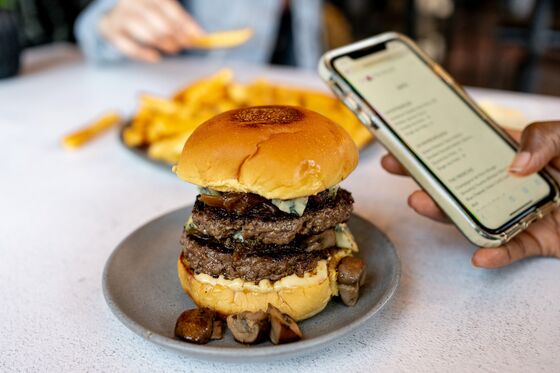 "Their flagship in the East Village was close to our flagship. We were big fans, and we thought there might be a way to sell their awesome street tacos," says Quinn co-founder Micha Magid.
Among the benefits is that his barbecue and the tacos use many of the same protein sources—streamlining food costs and ordering—and the taco prep doesn't take up much kitchen space.
"It's additive for us," says Magid. "There's no capital investment to get the business up and running, and the Otto's team can generate a licensing fee from us."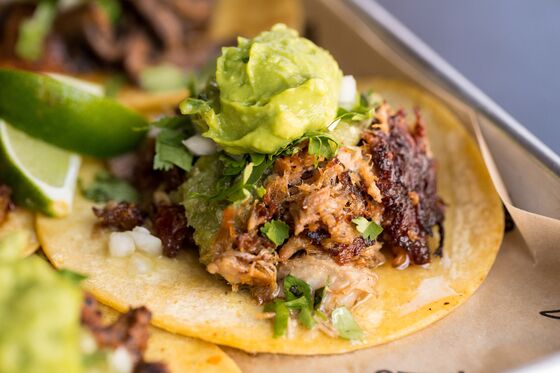 City chefs are also embracing the most classic (and takeout-friendly) of New York comfort foods: pizza. 
Washington Squares is the delivery-only pan pizza concept from Dan Kluger. The most popular is the O.G., a tomato, ricotta, and mozzarella pie that's a larger version of the grandma-style pie on the menu at his restaurant Loring Place. "We sell more pies with every day we are open," he says.
Sicilian-style Black Seed Pizza is the new online-only concept from Black Seed Bagels in the East Village, in collaboration with chef Bobby Hellen. Co-owner Matt Kliegman says that although the store's wood-burning oven was originally designed for pizza, there was no time to use it for anything but bagels prior to the pandemic.
"Covid changed some of the supply-and-demand dynamics," he says. Bestsellers include Bob's Pie, topped with soppressata, mozzarella, and banana chiles.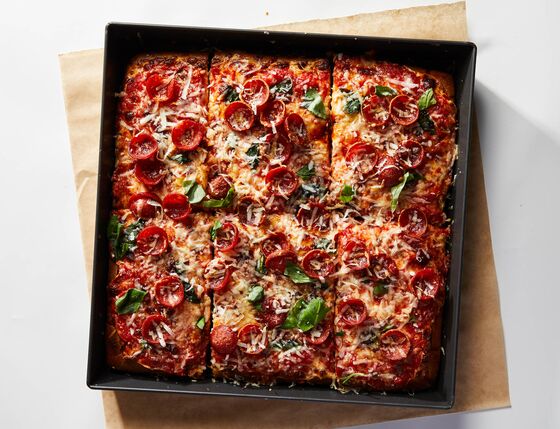 Likewise Smillie Pizza operates out of Il Buco Alimentari & Vineria, with pies starting at $17 and including the pasta-inspired cacio e pepe. "We're averaging between 75 to 100 pies on any given day, which has also allowed us to hire back more staff," says owner Donna Lennard.
"Smillie Pizza is definitely the kind of thing we'd like to expand," she continues. "We already have a few plans in the works in Montauk and Amagansett for pop-ups."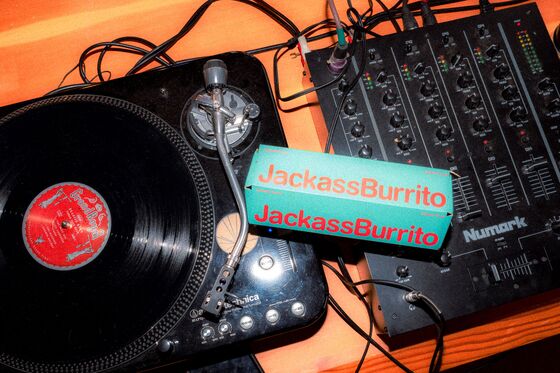 Few restaurateurs have embraced the concept as strongly as Stephen Starr, whose empire includes the Buddakan chainlet and Pastis—and now, a collection of ghost kitchens.
He has just introduced delivery-only Jackass Burrito out of his Mexican restaurant El Vez in New York. The concept includes boldly colored packaging, fiery Takis tortilla chips as a snack, and hefty burritos in such flavors as "frito pie," with ground beef and jalapeño queso. There's also an "all day breakfast" burrito stocked with eggs, bacon, and tater tots.
Starr's first foray into virtual restaurants was in Philadelphia, with Korean comfort food at Pete's Place and Chicken Scratch, both out of the elevated dining spot Serpico. He doesn't believe predictions that ghost kitchens constitute the future of the restaurant industry.
"I'm cautiously optimistic about ghost kitchens as a revenue source," he says. "But I'm not 100% convinced that people's habits have changed forever and that they'll be so important once people feel safe going out again."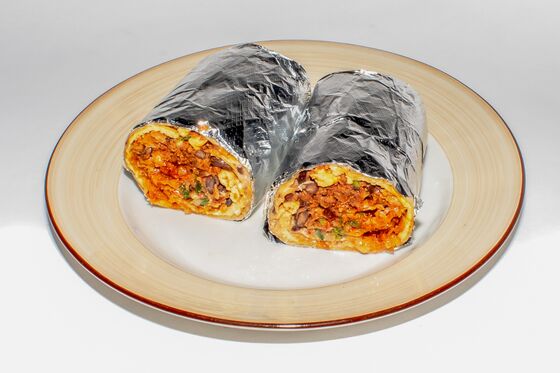 Still, Starr's about to open two additional spots from inside his German hofbrauhaus Frankford Hall in Philadelphia: Wing Wing Wing—a bird with a telephone is the logo—at the end of March and the Burger that Ate Philadelphia in early April. "Most ghost kitchens are generic. We're trying to give them soul, at least in the name," he says.
If these concepts work well—right now, they're "breaking even"—he envisions consolidating four or five of them inside one dedicated space. Some might even serve as gateways back to more traditional spots.
"I want Jackass Burrito to be precursor to brick-and-mortar places, to open on college campuses," says Starr. He's already started scouting property in Cambridge, Mass.; New Haven, Conn.; and around Penn State University.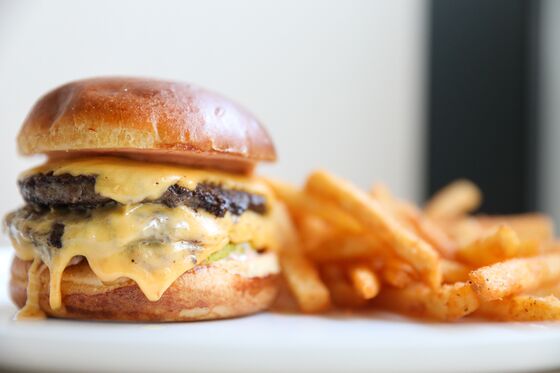 The ghost kitchen-within-a-kitchen model isn't always viable in the fine-dining world. 
At Ever in Chicago, where the 10-course tasting menu is $285, owner Michael Muser and chef/owner Curtis Duffy, who last ran a three-Michelin-star kitchen, began selling juicy, two-patty cheeseburgers for delivery in December. But even before the restaurant reopened in February, Muser moved Rêve Burger to an empty space across the street.
"We have a $140,000 Bonnet stove that wasn't intended for cooking burgers," he says. And greasy burger smells aren't kind to the custom, acoustic-paneled felt ceiling and wool carpeting in Ever's dining room. Muser says they sell from 200 to 300 burgers a day, which is far more than anticipated.
"But cooking burgers is not odorless," he says. "It's better for it to have its own life across the street."