Thirst for Rare Wine and Whisky Drives Surge in Auction Sales
(Bloomberg) -- Remember the legendary 1945 Romanée-Conti Burgundy that sold for $558,000 at a Sotheby's auction last fall? Turns out it's part of a larger overall boom in the wine auction market, one driven by voracious demand for Burgundy and the appeal of single-owner cellars. 
Sotheby's 2018 Wine Market Report, released on Monday, is filled with numbers that are all big, bigger, and biggest. For one, the company's global wine auction sales surged more than 50 percent in 2018, to $98 million, up from $67 million in 2017. More than half of that was in Hong Kong, where sales doubled from the previous year.
Although Sotheby's sold fewer lots in 2018, the average price per lot increased 67 percent.
"We didn't foresee the surge," says Jamie Ritchie, worldwide head of Sotheby's global wine business. "What drove prices were the phenomenal single-owner cellars offered, and how strong the market is for mature wines with verifiable provenance." Or as he later put it, "We crushed it in 2018."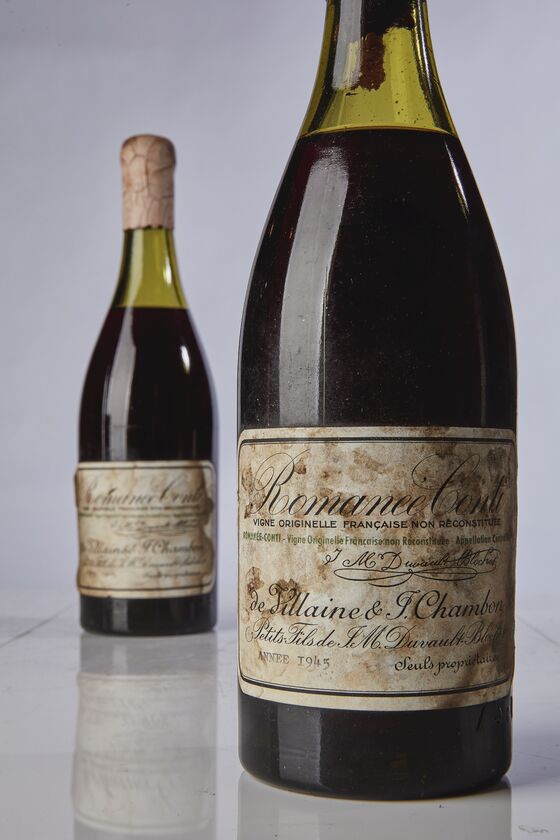 These single-owner collections can command top dollar because they're assumed to have been kept in better storage conditions and are less likely to contain fakes.
Last year, Sotheby's nearly doubled its number of single-owner sales, to 13—the highest number of such auctions it's ever held in a year. Altogether they fetched $56 million. Three of them accounted for more than half of that total: the Philanthropist's Cellar, a collection of Château Lafite and Mouton Rothschild, among others; the personal cellar of Burgundy producer Robert Drouhin; and the Cellar from the Estate of Jerry Perenchio, which auctioned the personal collection of the entrepreneur who sold Univision Communications for $13.5 billion in 2007.
"And clients were buying to consume, not just for investment," adds Ritchie. "We see a strong market overall with stable pricing, if financial markets remain stable."
Burgundy is still the focus of the market. The report points out that average bottle prices at auction of these perennially hot wines were up 65 percent—and 52 percent at retail—illustrating that collectors will pay for just about any vintage they can get their hands on. North American and Asian buyers are the ones most responsible for pushing these prices up further.
Prices for Bordeaux at Sotheby's auctions also increased significantly (63 percent), but those were for only the best mature Bordeaux, ready to drink tonight. For younger vintages in retail shops, prices remain flat—at least for now.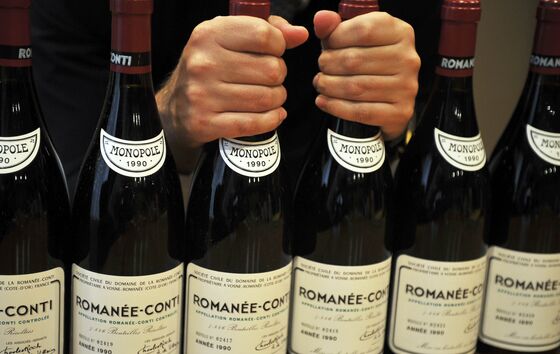 Every year, Sotheby's ranks the top wine producers on the basis of how much they sell at auction. Sure enough, for the sixth year, Domaine de la Romanée-Conti remains No. 1. Its $24 million worth of sales was up 87 percent from 2017.
Others in the top 10 are names you might expect, especially given the importance of single-owner sales. All of them saw overall price increases: Pétrus took over the No. 2 spot from Lafite (it was vice versa last year), and Leroy Burgundies came in sixth, with prices up 42 percent from last year. Cheval Blanc squeaked in at No. 10.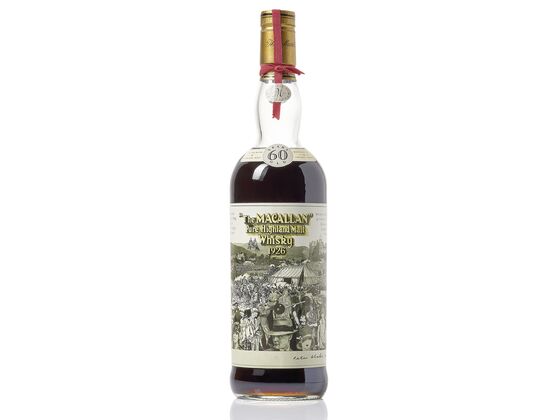 One name on the list that might surprise you is Macallan. Whisky only started being a big factor at Sotheby's auctions in 2016. This year the average price was more than $15,000, helped along by another bottle with a big number: A 1926 Macallan with the Sir Peter Blake label sold in New York last fall for $843,200, the record for any spirit sold at auction in North America; bottles in Hong Kong and Edinburgh sold by Bonhams topped $1 million.
Sotheby's is expecting the hot whisky market to grow further, so it's no surprise that its first auction of 2019 would echo all the elements that helped make 2018 boom: a two-part sale of a meticulously stored single-owner cellar from Texas property developer and collector Marcus Hiles. 
The live sale on March 9 features more than 250 lots of Domaine de la Romanée-Conti, expected to go for more than $3 million. And an online-only counterpart leads with six decanters of the Macallan in Lalique Six Pillars collection, including one called the Peerless Spirit, with a high estimate of $90,000.