One&Only Has a New Sibling Resort Brand, and It's All About Fitness
(Bloomberg) -- The wellness tourism industry is alive and well, despite the pandemic arresting easy movement. There's never been greater value for places that are deliberately designed to help people get a mental and physical reset.
"It's still on fire," says Jack Ezon, founder of travel consultancy Embark Beyond, of the wellness travel space. The sector accounted for 68% of the company's bookings during some of the worst months of Covid, from June to October 2020.
A study published in November 2020 by Research and Markets valued the wellness tourism industry at $735.8 billion; by 2027, the agency projected it would be worth $1.2 trillion.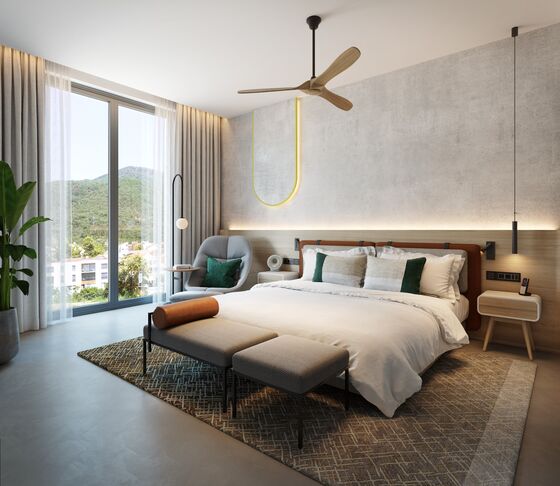 And yet, despite the consistent demand, Philippe Zuber, CEO of Kerzner International Holdings Ltd—parent company to ultra-luxe One&Only Resorts—aims to fill what he sees as a hole in the marketplace: a luxury brand focused exclusively on sports and fitness, rather than the more common tenets of mental and spiritual wellness.
Siro (pronounced "sigh-row") intends to give guests everything they need to practice their normal fitness regimens on the go and to elevate sports into a prism through which they can explore urban destinations. That makes it comparable only to a few fitness-minded luxury hotels—like the Equinox in New York City or the Shilla in Seoul—as well as the members-only Fitler Club in Philadelphia and Intercontinental Hotel Group's mass-market brand Even. Its first location will open in Montenegro in 2023.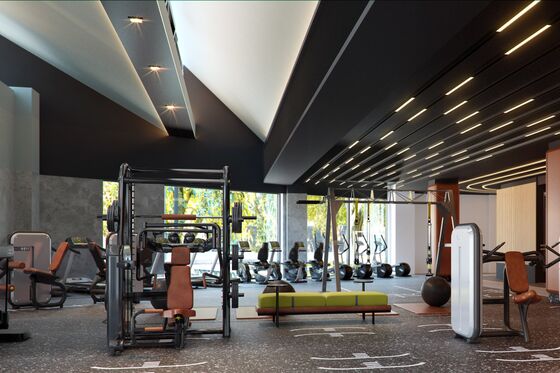 With a goal to scale globally, Siro's  brand pillars include an extensive gym, where everything from spin classes to hot yoga will be available both to guests and locals, as well as an advisory council comprised of roughly a half dozen best-in-class athletes, who will travel around the properties. The first council member announced is British swimmer and Olympic gold medalist Adam Peaty, who will work with guests on everything from athletic drills to nutrition counseling, as well as help secure access to a city's most elite training institutions—think swim clubs, parkour facilities, or indoor cycling tracks.
"Within hospitality today, the approach to fitness is minimal," says Zuber in an exclusive interview with Bloomberg. "Hotels have gyms because guests request it, but nothing has been really done to respond to what they really want. That's where we are challenging the norm, and where we believe we have something really unique." 
Zuber says the centerpiece of each Siro will be a state-of-the-art gym—10,000-square-foot in Montenegro—filled with top-of-the-line cardio and strength training equipment. Included will be several rooms for group classes, yoga, and meditation, and a 4,000-square-foot recovery lab, the specifics of which are still under development. A small spa will be dedicated to recovery, with sports massages, cryotherapy, and an infrared sauna.
Siro's name is acronym of the brand's four key values: strength, inclusive, reflection, original.
Renderings of the hotel show a contemporary, industrial aesthetic. So muted is the design palette—exposed concrete, textured gray rugs, linen window treatments—that pops of color come mainly from rich leather accents reminiscent of baseball gloves or basketballs. Aside from the gym, streaming fitness classes can be used in-room with provided resistance bands and dumbbells. Each room has a private steam shower as well as a desk with an exercise ball as the chair. Hydration stations on each floor and throughout the common spaces will offer rotating fruit-infused water.
The brand's first location on Montenegro's Bay of Kotor will be in Boka Place, a multiuse development with its own roster of fitness amenities including a rock-climbing facility, a marina with access to challenging sailing routes, and a crew club, all for Siro guests to access. It also offers Siro the possibility of selling branded residences, a business strategy that many luxury hospitality executives have relied on in recent years.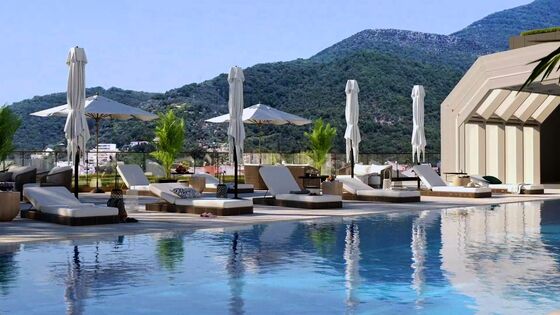 That Montenegro is a burgeoning high-end destination—sibling hotel One&Only Portonovi is slated to open in May and will be less than three miles away—makes the first location a far less costly experiment than starting in big cities such as London and Tokyo, where Zuber says he aims to expand the brand. Overnights at Siro will start at around $400 and vary by market, according to a brand rep. (By comparison, that new One&Only down the road will run around $900 a night; Dubai and Cape Town properties command high prices for their markets at $650 and $400 a night, respectively.) 
All Siro properties will have at least 200 rooms, each clocking in around 375 square feet. The emphasis on cities, says Zuber, is at least partially intended to capture the One&Only audience when they're not beach-going.
"We are lucky to serve the most influential people around the world and this is what they do," says Zuber. "They have become much more demanding about how they approach their own lifestyle."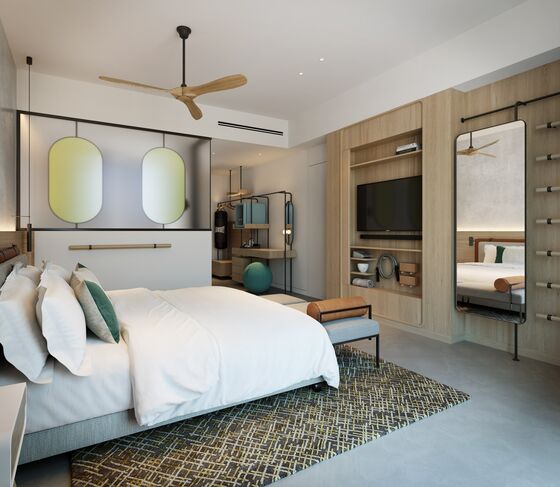 To that end, Zuber says Siro isn't just about facilitating strict routines guests have mastered at home; it wants to push them a little further. There will be Peloton bikes in the gym, yes, but a greater emphasis on road cycling circuits led by a coach or outdoor bootcamps performed in new surroundings, offering a taste of the destination. Instead of a three-mile morning run on the treadmill, you can join a small group for a scenic dash into the mountains that crash right into Montenegro's bay. 
The plan is to regularly host famous coaches, such as the aforementioned Olympian, whose off-season jobs will become cheering guests on at the rooftop pool or chatting about whatever they want to learn. "Nutrition is hard," says Peaty as an example. "If someone is struggling for motivation, I can give them an input of how I do it." 
While few cities have anything like Siro today, the landscape is evolving quickly. Around the U.S., from Breckenridge, Colo., to Philadelphia, hotels are being designed in conjunction with fitness-focused membership clubs. Ranch Malibu is among the iconic wellness brands rumored to be pursuing a global expansion. And Siro's closest competitor, Equinox Hotels, is eyeing real estate in London, its chief executive Christopher Norton has said.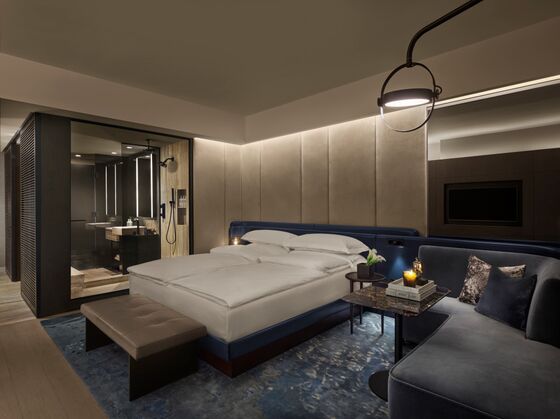 "Equinox will be our competitor to a certain extent, but they are a gym that has tried to go into hospitality," says Zuber, undeterred. "We are a bulletproof hospitality company with so much success over the years."
Of course there's also the issue of Covid-19. While industry executives are bullish that by 2023 travel will back to business as usual, Siro's extension into more urban locations and its emphasis on continuing your at-home routines seems best suited to on-the-go road warriors—a persona whose future existence is a looming question mark for the travel industry at large.
But Zuber says that the coronavirus pandemic has been a boon for Siro's prospects, too. "The Covid-19 situation has reinforced our belief that while wellness used to be for a certain elite number of people, it has cascaded down to a much larger audience."
"People know now that the biggest currency they have is not the watches they wear or the cars they own—it's their health," he continues. "And that's not a trend. It's here to stay."