'Dear Mr. President': Rufus Wainwright Is Back With a Political Anthem
(Bloomberg) -- It's sometimes tempting to wish this midterm election was ancient history.
But for vocalist and composer Rufus Wainwright, ancient history is speaking to us right now. The artist's newly released song and video, Sword of Damocles, draws on a millennia-old parable that teaches about the perils that come with great power.
The song came to fruition around the time of the 2016 presidential election. Wainwright had relocated to California from New York and was hanging out in what he describes as "that Hollywood bubble," where common belief was Hillary Clinton would become the first female U.S. president. In an exclusive interview with Bloomberg Pursuits on the eve of the release of the video for the song, Wainwright, 45, admits, "There was a kind of undertow happening politically and socially that none of us really wanted to talk about."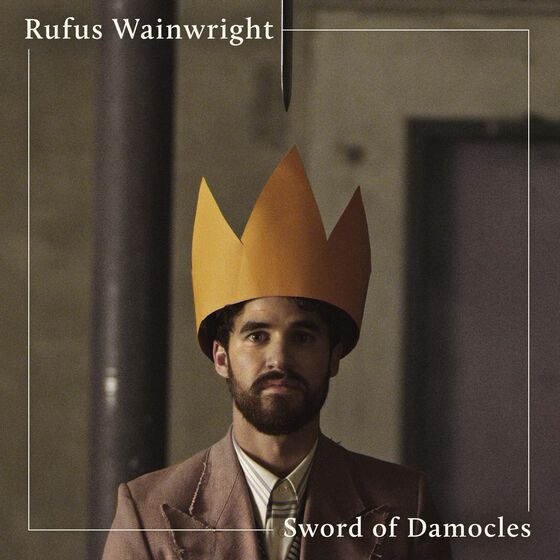 Before Wainwright knew the full story behind what would become Sword of Damocles, the title was placed in his head by a friend, the late writer/actress Carrie Fisher, who mentioned it while explaining her troubled state of mind. "I had no idea what [Carrie] was referring to, but it rang into one ear and didn't leave the other one," Wainwright says. "It was just stuck in my head. And it became this uneasy thread that I started writing about. It wasn't even about politics at the time, more about this gnawing feeling that something was occurring."
Popularized by Roman philosopher Cicero in his 45 B.C. book Tusculan Disputations, the Sword of Damocles tale centers on tyrannical king Dionysius II, who rules over the Sicilian city Syracuse during the fourth and fifth centuries B.C. Although rich and powerful, Dionysius II is distrustful of those around him and very unhappy. In Cicero's version, the king's dissatisfaction comes to a head when a young court flatterer named Damocles remarks how wonderful his life must be. In an effort to get Damocles to understand his predicament, Dionysius II sits him on a gold couch and showers him with rich clothing, food, and servants.
Damocles begins to enjoy the spoils but also notices a razor-sharp sword hung above his head by the king, which is suspended by a string of horsehair. Now constantly aware of the sword, Damocles begs the king to allow him to leave, having realized he no longer wishes to be so fortunate, as it comes with such dire consequences.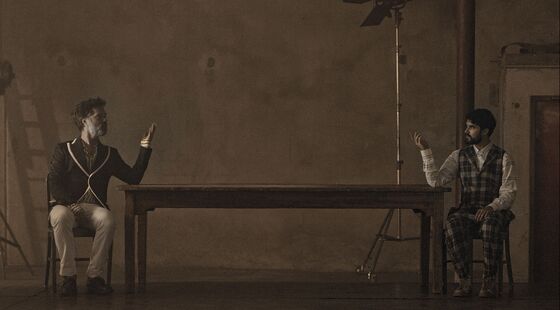 In the aftermath of the 2016 election, Wainwright researched the story and completed the song. "I was kind of shocked at how apt it was for what we were experiencing politically," he says, viewing the tale as a parable about the impending doom that can come from—and be inflicted on—those in positions of power.
Having recorded the song a year and a half ago, Wainwright dropped out of the public spotlight to focus on his second opera, Hadrian. "Once I went back [into the spotlight], I could tell people were hungry for something to lay their shoulders on musically. I wanted to do the video for it and everything just kind of clicked and it took form very quickly." 
Directed by Andrew Ondrejcak, the video features Wainwright as Dionysius and The Assassination of Gianni Versace actor Darren Criss in the role of Damocles, with costumes by British designer Vivienne Westwood. Wainwright and Criss are seated at opposite ends of a long table as the spoils of wealth and power are first lavished on the king and then on Damocles.
The simplicity of the visuals is important to Wainwright; there are no references to President Trump other than a brief script intro that reads: "Dear Mr. President. This ancient story from the 4th century reminds me of you." 

"I think if I had gone out being really overwrought politically, it doesn't hit the mark," the artist explains. "You're speaking to the converted at this point. America is so divided now that any message shot across the bow has to be put within a larger context. … In the end we are all the king, and we all have this sword above our heads that is about to fall."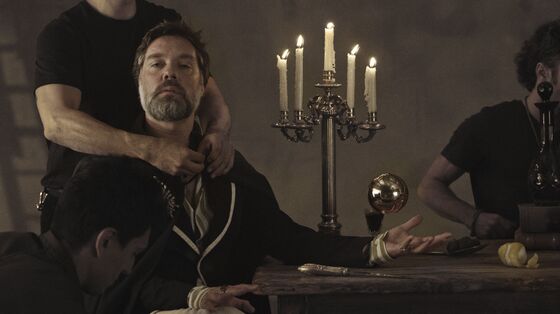 Wainwright describes himself as having always been very political. A father of a young daughter with his husband of six years, German artistic director Jörn Weisbrodt, Wainwright previously supported same-sex marriage rights, and a portion of the proceeds from Sword of Damocles will benefit voter registration efforts via the Swing Left movement.
Wainwright is the son of American songwriter-composer Loudon Wainwright III and Canadian folk singer-songwriter Kate McGarrigle. Singer-songwriter Martha Wainwright is his younger sister. He was raised primarily in Montreal. Today, Wainwright splits his time between the U.S. and Canada and spends large parts of the year touring globally to promote his work, which includes nine studio albums and two operas (Hadrian premiered in Toronto on Oct. 13). He's planning a national and international tour titled "All These Poses" to commemorate the 20th anniversary of his eponymous debut, and he'll return to New York City's Town Hall in December after a four-year absence with "Noel Nights," a festive collaborative performance alongside his father and sister as well as guests such as Emmylou Harris and Sufjan Stevens.
Exposure to attitudes and collective thought both in North America and globally compelled Wainwright to take a stand with Sword of Damocles. "Going around the world, I see that what is happening in the U.S. is happening everywhere," he says. "It's much more a global battle, and that in itself is frightening, but at the same tine more electrifying if you are going to fight for what you believe in."