Rent the Runway CEO Says Access, Not Ownership, Is Fashion's Future
(Bloomberg) -- Fashionistas in 2020 aren't going to obsess over owning the trendiest clothes. They'll be more interested in having access to them. 

"The world of fashion rests upon a myth," says Jennifer Hyman, co-founder and chief executive officer of Rent the Runway. "It does not work unless it convinces you, as the consumer, to buy more and more things that you don't need. I'm saying the pride of ownership is dead, and the pride of access is the new luxury." 

Hyman talked about the future of fashion sustainability during a conversation with Fair Fashion Center Founder Cara Smyth and Matt Scanlan, co-founder and CEO of Naadam, which was moderated by Emily Chasan, Bloomberg's sustainable finance editor, during the second annual summit for The Year Ahead: Luxury on Thursday, Nov. 21. Hosted by Bloomberg Pursuits, the conference was held at the company's headquarters in Manhattan. Speakers included Tiffany CEO Alessandro Bogliolo, architect Robert A.M. Stern, and pastry chef Christina Tosi, as well as executives from Porsche, Virtuoso, and Marriott.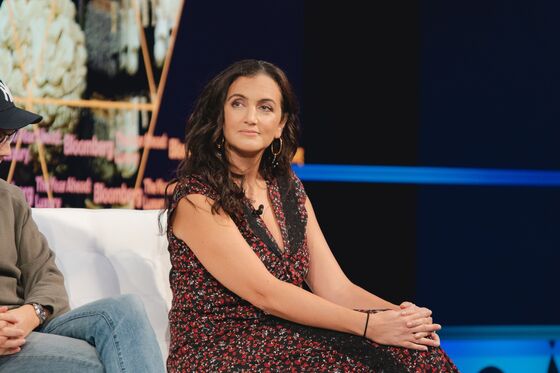 A convergence of trends—including the Mari Kondo-sparked enthusiasm for cleaning out closets, increased concern over the impact of climate change, and a movement toward smaller, urban apartments—has made millennial consumers more conscious of how many items they're accumulating, Hyman said.

Most people hardly even touch the clothes they have in their closet, Hyman said, but one of the benefits of the access model for clothing is that you can now generate data on the kind of clothing people wear, and which clothing materials are most durable for rewearing and washing.

"Then we're able to go back to our designer partners and help them manufacture products that are more sustainable in the future." Hyman says. Rent the Runway is seeing more copycats, with startups, designers and existing brands that aim to help people access clothing, from subscription companies like Stitch Fix and Le Tote to Seattle clothing rental startup Armoire. Rent the Runway itself has a partnership with Nordstrom to make pickups and drop offs easier. 

This kind of collaboration is going to be the next big trend in sustainable fashion, predicts Smyth from the Fair Fashion Center. "You're going to see a convening in the middle of new business models," she says. "It's got to be a collaborative approach."