Your Old-Fashioned Is Old-Fashioned. Time to Drink the Rainbow
(Bloomberg Businessweek) -- Like so many trends from the 1980s, ­neon-colored drinks are back. But today's ­Crayola box of cocktails replaces the food coloring with fresh-pressed juices and infusions, tinting spirits with natural ­ingredients to animate the presentation. Oh, and they taste good, too.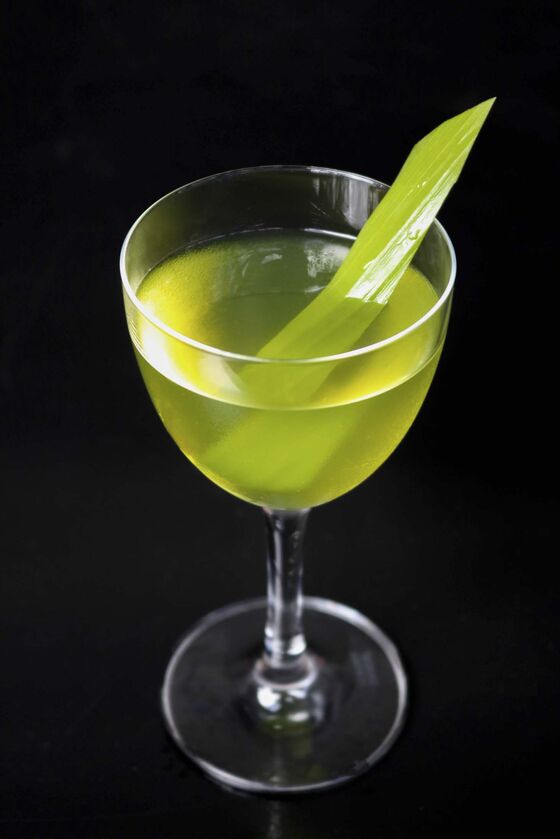 The Dabney, Washington
Bar manager Sarah Ruiz took some grilled fig leaves from the restaurant's pastry department and combined them with Banks rum and dry vermouth for this autumnal concoction. Beyond the forest-green color, the leaves surprisingly offer a fresh coconut flavor.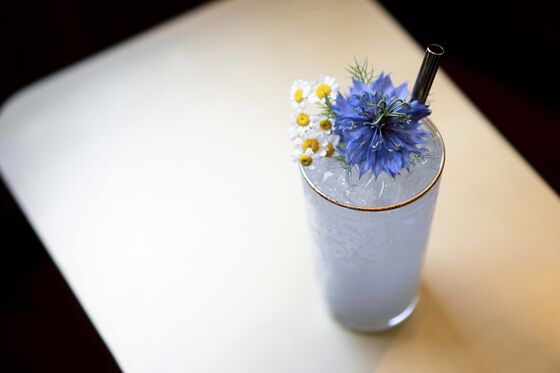 Beehive, San Francisco
The eye-catching tender blue of the butterfly pea flower set off cellphone cameras around the world when Starbucks added it to lemonade this past February. At this retro bar, lead bartender Emilio Salehi does the same with this easygoing, off-menu cocktail of grassy Guatemalan rum and lemon verbena, conjuring up the Bay Area's Summer of Love.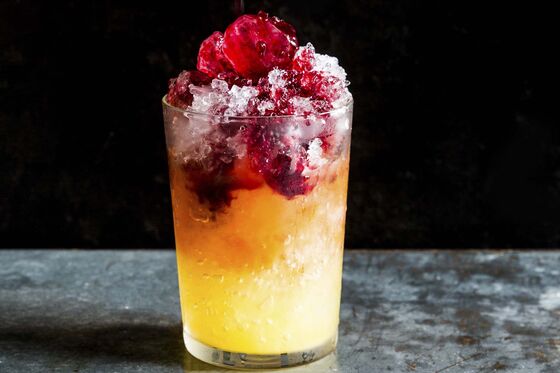 Night Heron, Houston
A cascading mix of hues comes from fresh beet, carrot, orange, and lime juices added to mezcal. (The name is a nod to a non­alcoholic drink with a similar blood-red tinge at a beloved ­local bakery.) "In the modern bar, everything needs to be considered, even the aesthetics of the glass and how it inter­acts with the drink," says co-owner Morgan Weber.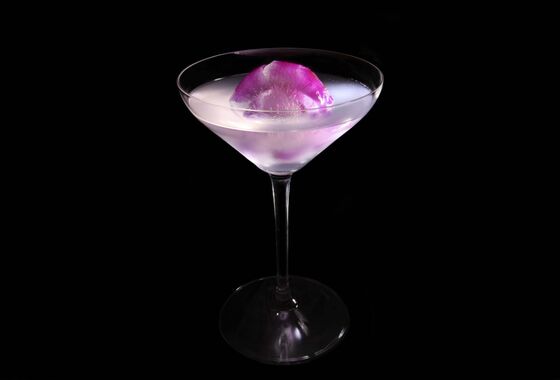 DBGB Kitchen & Bar, Washington
Yes, that's a purple orchid encased in a large ice cube. This crystal-clear version of the ­Cosmo is made with white cranberry juice instead of the classic red.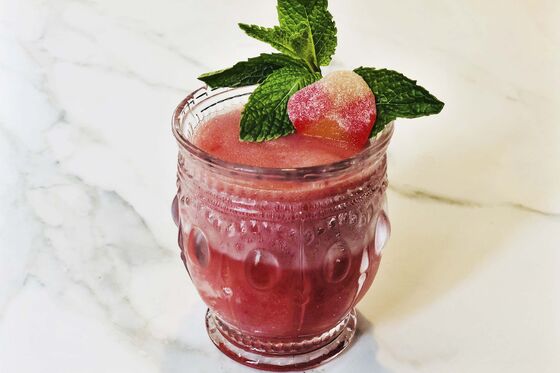 Succotash, Washington
The tangy, sweet tea-bourbon beverage from Darlin Kulla checks a lot of culinary trend boxes: It's part frozen cocktail, part in-house pink-orange peach preserves, and part homage to the famed iced-tea-and-lemonade mix, Arnold Palmer.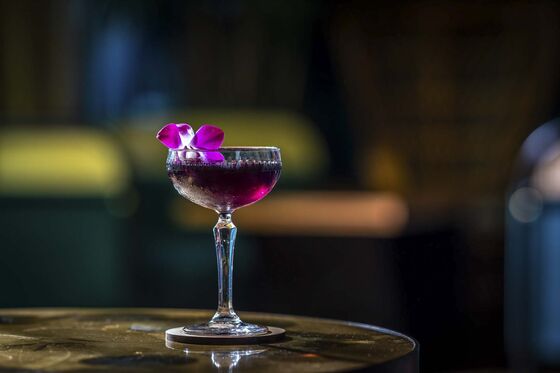 The Polynesian, New York
Tiki expert Brian Miller adds ube (yam) extract to multiple rums, the almond syrup orgeat, and a mix of tropical juices. The edible orchid garnish mimics the drink's electric violet hue.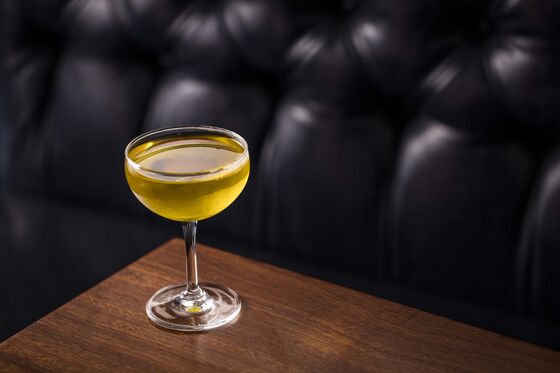 Existing Conditions, New York
"People say, 'That color doesn't exist in nature,' " says Dave ­Arnold of his dry, spirit-­forward Canary. The ­saffron-infused gin, yellow chartreuse, and sherry concoction is here to prove them wrong.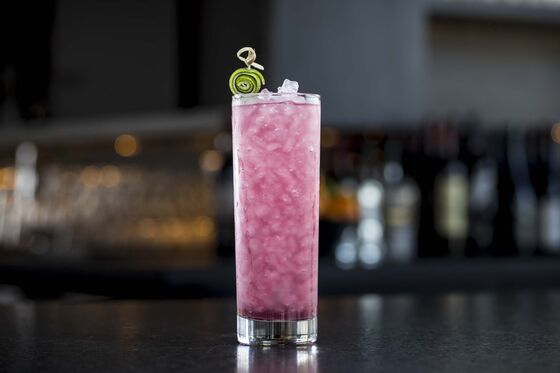 Poitín, Houston
The Purl's startling fuchsia color comes from the tart juice of the prickly pear—so prevalent in Texas that it's the state plant. Beverage director Sarah Cuneo mixes it with rum, lime, and the spiced, syrupy ­Caribbean spirit falernum for a drink that tastes even richer than it looks.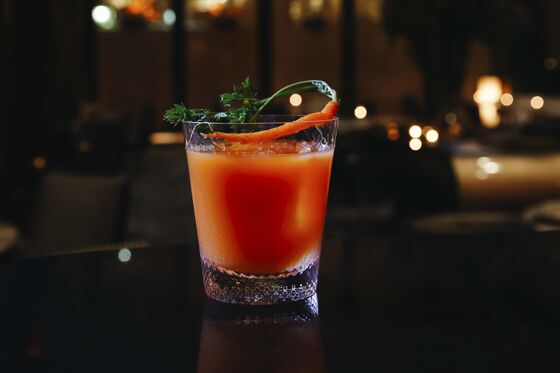 The Pool, New York
At Midtown's power dining room, beverage director Thomas Waugh's culinary-driven drinks highlight single ingredients, as in the Tomato and the Chamomile. The Carrot is a vibrant ­orange margarita variation with reposado ­tequila, mezcal, lime, carrot eau de vie, and carrot juice, with a garnish of baby heirloom carrot, green top and all.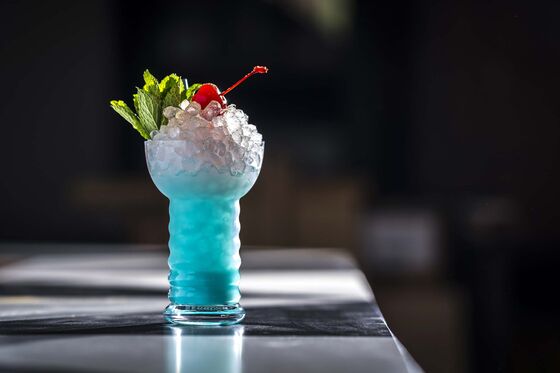 Katana Kitten, New York
Japanese cocktails are better known for exquisite ice cubes than vivid colors. All the more reason Masahiro Urushido's signature gin- and sake-infused swizzle is a delightful surprise. The turquoise comes from Giffard blue curaçao, a high-quality, ­citrus-scented triple sec from France. Yes, it still depends on a bit of artificial coloring, but now, Urushido says, "the ­focus is on flavor; in the '80s it was all about the ­suspiciously bright color."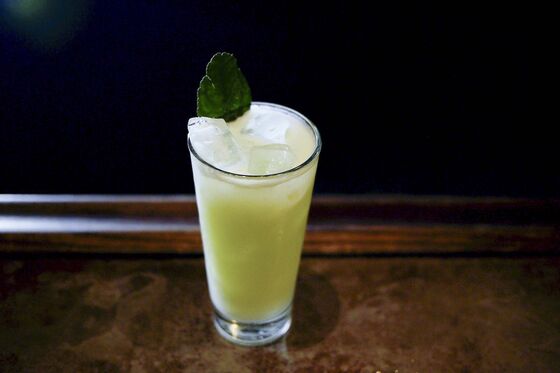 Harvard & Stone, Hollywood, Calif.
Bartender Joey Bernardo's concoction is a mix of ­Aviation gin, lime, housemade coconut syrup, and honeydew juice. The bright green liquid is poured in at the end to create undulating swirls in the glass.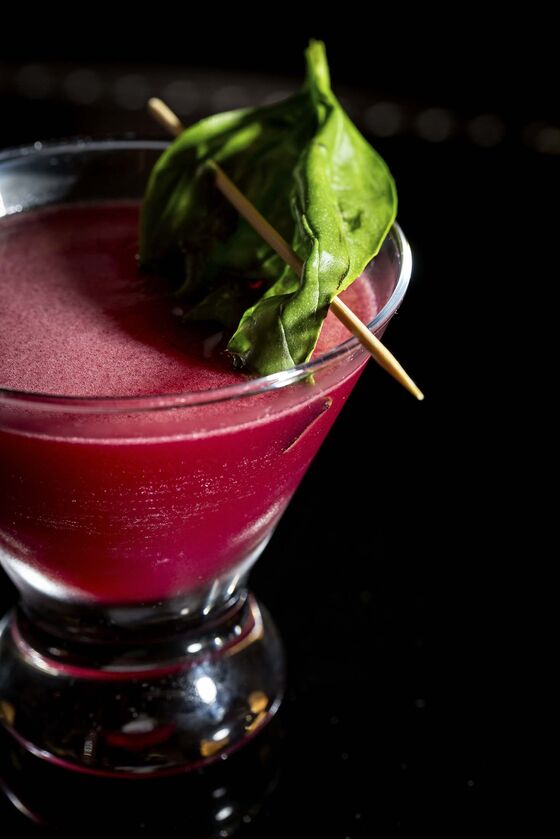 Tiger Fork, ­Washington
Bar manager Ian ­Fletcher has built a cocktail list based on the Chinese ­belief in the ­curative powers of ­herbal ­tonics. Here he blends crimson hibiscus with healthful ­calendula and echinacea—and a shot of bourbon.
To contact the editor responsible for this story: Chris Rovzar at crovzar@bloomberg.net, Justin Ocean