Princeton Alums Are Sellers of $100 Million Art Trove
(Bloomberg) -- Two Princeton University benefactors and alumni from Boston are the anonymous sellers behind an estimated $100 million of art, including major works by Monet, Van Gogh and Cezanne that hit the auction block in London Wednesday, according to people familiar with the matter.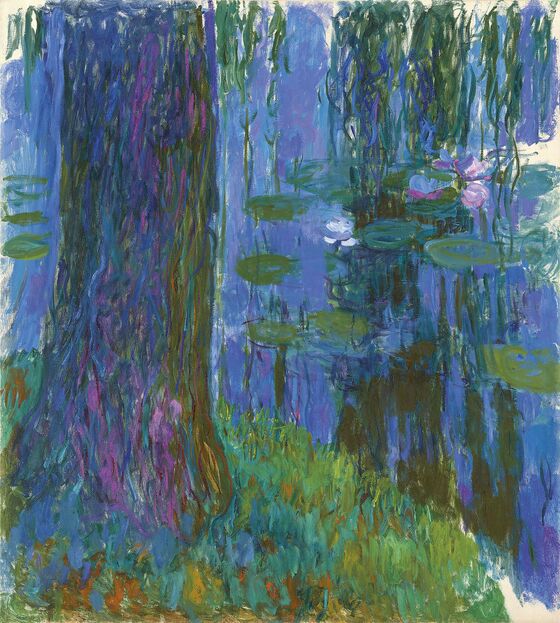 More than 20 works were being offered at Christie's by brothers Monte and Neil Wallace, both in their 80s, said the people, who asked not to identified discussing confidential information. Some of the prized canvasses at the sale -- called "Hidden Treasures: Impressionist & Modern Masterpieces from an Important Private Collection" -- haven't been seen by the public for three decades, save for rare museum appearances.
The star lot -- a late Monet titled "Saule pleureur et bassin de nymphéas," depicting a water lily pond next to a weeping willow -- failed to sell after it was estimated to fetch more than 40 million pounds ($53.2 million).
When the collection was unveiled in Hong Kong, Christie's described it as "intensely private" and the most important single owner group of Impressionist and modern art offered in London in a decade.
Six decades ago, the Wallaces founded General Investment & Development Cos., now called GID, a privately held real estate and investment firm that owns, develops and operates more than $15 billion of real estate assets, according to its website. Company Chairman W. Gardner Wallace, a son of Monte Wallace, didn't return phone messages seeking comment. Christie's declined to comment.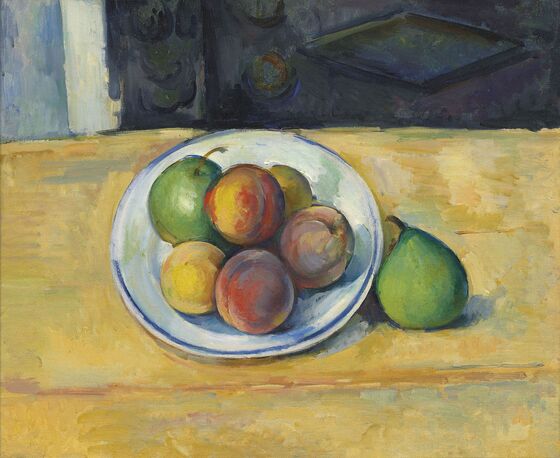 Much of the art was acquired between the mid-1980s and early '90s from leading galleries such as Wildenstein and Acquavella, according to the auction catalog. Some, including the Monet, were loaned anonymously to exhibitions at the Museum of Fine Arts in Boston, where the two brothers are patrons, according to a museum spokeswoman.
Also offered was Van Gogh's "Portrait de femme: buste, profil gauche," depicting a woman with a red bow in her black hair, that was painted during the artist's trip to Antwerp in 1885, according to Christie's. Estimated at 8 million pounds to 12 million pounds, it also failed to sell.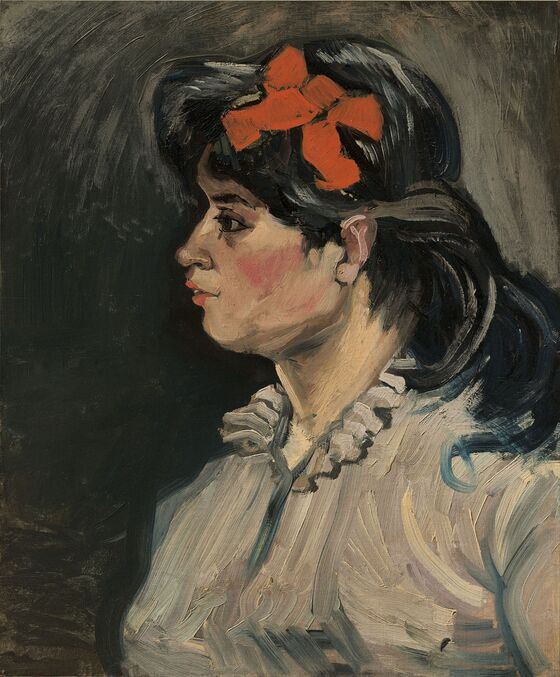 Another highlight, Cezanne's still life with peaches and pears, fetched 21.2 million pounds, including fees.
To protect the brothers' privacy, auction house staffers referred to them using code names, the people said.
In 2012, the brothers donated $15 million to Princeton for its Wallace Dance Building & Theater. Four years earlier, along with five children who are also Princeton graduates, they contributed $10 million for a social sciences building.
"Hidden Treasures" was part of a two-week marathon of auctions in London, with as much as 700 million pounds of Impressionist, modern, postwar and contemporary art on offer.