One Way to Save the Shopping Mall? Make It More Instagram-able
(Bloomberg) -- Could the Museum of Ice Cream be the next Magic Kingdom? If co-founder Manish Vora has his way, it might.
"We think we can build an urban Disney," he told the audience at Bloomberg's The Year Ahead: Luxury conference on Thursday. "You'll see that in our new Los Angeles locations."
Vora was joined on the panel by Bloomberg luxury reporter Kim Bhasin and Gabriela Baiter, founder of experiential retail studio Whereabout, who agreed that amid robust online sales, in-store retail is increasingly about creating a one-of-a-kind experience and less about actually selling goods. 
"It's not about customer acquisition anymore," Baiter said. "Your store is there to build loyalty." The question, she said, is, "How you can bring them deeper into your brand?"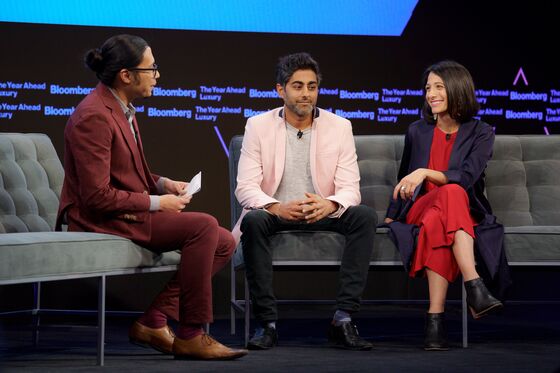 She referenced the success that many digital-native companies have had rethinking the retail landscape. For example, Casper, the online mattress brand, opened the Dreamery in July, inviting patrons to take naps for $45.  
"Millennials have short attention spans because they are bored," argues Baiter. "The customer experience is the most important thing when we build a store." She said that if retailers can create urgency by programming their stores like clubs or playgrounds, millennials will come.
"In five years, we're gonna see malls take a turn," she continued, "one where every single store is a unique concept store or a completely different environment." 
Vora agreed, saying this approach is already working. In some of the retail spaces that his Museum of Ice Creams occupies, more people come in one day than previous tenants saw in a quarter. 
Beyond creating a backdrop that is Instagram-able, he argued, what sets them apart is a focus on hospitality.
"[Employees] have to live and breathe your ethos," he said. "With us, we test whether you can break it down—they have to be able to to wear pink all the time."