Oil Heiress's $150 Million Art Collection Could Ease a Market Crunch
(Bloomberg) -- This Spring, Sotheby's New York will auction off about $150 million worth of art and jewels from the estate of the late oil heiress Anne Marion, who died last year.
Marion, who inherited a Texas oil fortune built on a Texas ranching fortune, was president of Burnett Oil Company, Burnett Ranches, and the Burnett Foundation in Fort Worth, Texas.
A major philanthropist, she founded the private Georgia O'Keeffe Museum in Santa Fe in 1997 with $10 million in seed money. She also spearheaded the $65 million expansion of the Modern Art Museum of Fort Worth, and served for a period of time as a trustee of the Museum of Modern Art in New York. Through her charitable donations, Marion gave away more than $600 million.
All the while, Marion was acquiring art for herself.
"She was a lifelong, passionate collector," says Michael Macaulay, a senior vice president and senior international specialist for contemporary art at Sotheby's. The works coming to auction, he continues, "were mostly acquired in the 1980s and some in the 1990s."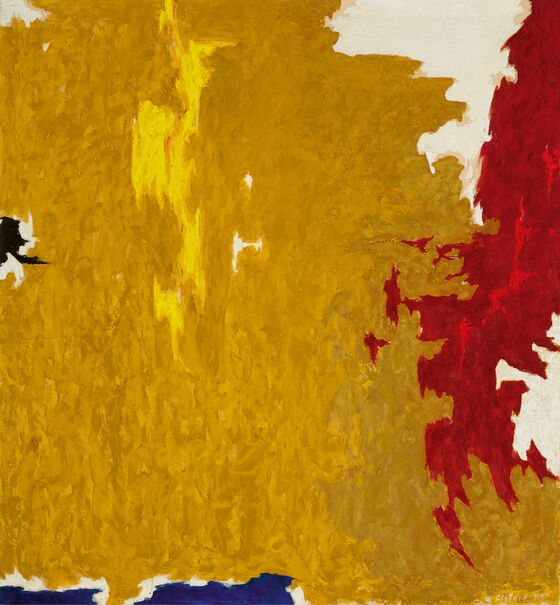 Roughly 200 lots from Marion's collection will be included multiple sales, Macaulay says. Eighteen of the top artworks will be featured in a standalone evening sale; the rest, including a standalone jewelry sale featuring a pair of emerald and diamond ear clips that carry a $150,000 high estimate, will be spread across 2021.
Marion is survived by her husband John Marion, the former chairman and chief auctioneer of Sotheby's North America, whom she married in 1988.
The top lot of the entire sale is a work by the Abstract Expressionist painter Clyfford Still, PH-125 (1948-No. 1)  from 1948. Estimated between $25 million and $35 million, the work is a rare instance of the artist's output coming to market: Approximately 95% of everything he ever created resides in the Clyfford Still Museum in Denver.
There's also a Richard Diebenkorn, Ocean Park No. 40 from 1971, estimated between $20 million and $30 million, which Macaulay says Marion acquired in the early 1980s. 
An abstract painting by Gerhard Richter from 1992 "is a bit of an outlier," Macaulay says, insofar as Marion purchased in 2012 at Sotheby's fairly late in her life. "It's representative of her lifelong passion for collecting," he says, "in that she never stopped."
Marion bought the work for $16.9 million; currently, it's estimated between $14 million and $18 million, an estimate that reflects a softening of Richter's market.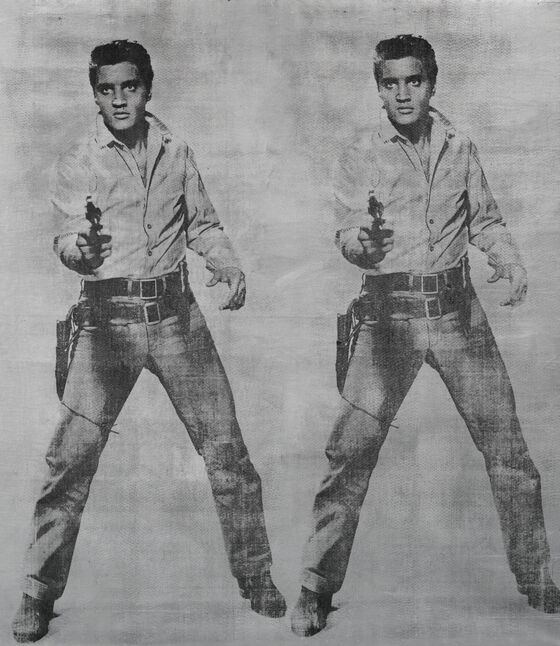 Similarly, Sotheby's will be selling a Warhol Double Elvis from 1963, which carries an estimate of $20 million to $30 million. The Warhol market has been depressed for more than half a decade, Macaulay acknowledges, but cautions against reading into overall numbers too much. 
"Yes, there's been an absence of many big prices [for Warhol] for a number of years," he says. "But that's not exclusively representative of demand, it's also 'Well, where is the supply for outstanding, top-tier early 1960s icons of pop art?' And it's pretty thin."