The Latest Ace Hotel Takes On the Stroller Brigade in Brooklyn
(Bloomberg) -- Brad Wilson, president of the Ace Hotel Group, was living in Brooklyn when his company decided to open an outpost in the New York borough. Maybe the year was 2008. Maybe it was 2012. At this point, he can't remember. But he knows he was living in Williamsburg, where every cool hotelier wanted to plant a flag.
The Wythe Hotel was already drawing crowds with its twinkle-lit rooftop bar and eye-catching murals, and the restaurants surrounding it had enough buzz to convince food media that Manhattan might, in fact, be taking the back seat in terms of city-wide culinary innovation.
But even from inside the margins of Brooklyn's first hipster 'hood, Wilson was setting his sights 4 miles (or 30 minutes) away, to an area so ambiguous it still doesn't really have a name. Fulton Mall? West of Barclay's? DoBro?
And yet everything around its address at 252 Schermerhorn, near Bond Street, makes sense. A well-suited intersection of subway tracks offers access to Midtown Manhattan on any of six lines within a half hour, on good days. A few blocks east lies the Brooklyn Academy of Music, as well as the Barclay's Center arena, where you might see the Brooklyn Nets, Elton John, or squads of activists championing the Black Lives Matter movement. Just south and west, respectively, are the boutique-lined neighborhoods of Boerum Hill and Brooklyn Heights, which abuts a picturesque waterfront promenade with parks and knockout views of lower Manhattan.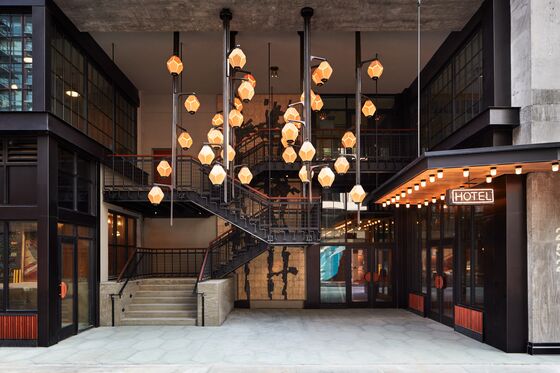 "We really see Brooklyn as a city unto itself," Wilson explains, standing in what is now the lobby of his second New York hotel, which officially opened on Thursday, July 29, with 287 guest rooms in a newly constructed Brutalist building. "And the culture of Brooklyn is actually here."
"Here" is everywhere, except the block on which Ace Brooklyn actually sits. On its stretch of Schermerhorn Street, there are little more than social services offices and a Goodwill thrift store to catch the eye; the sidewalk is littered, more often than not, with picked-over remnants of dropped-off donations. The block seems so blighted that even plugged-in locals barely know the hotel is there. In fairness, the building, a Corbusier look-alike with oversized Georgian windows, blends in with modern condos up and down the surrounding avenues.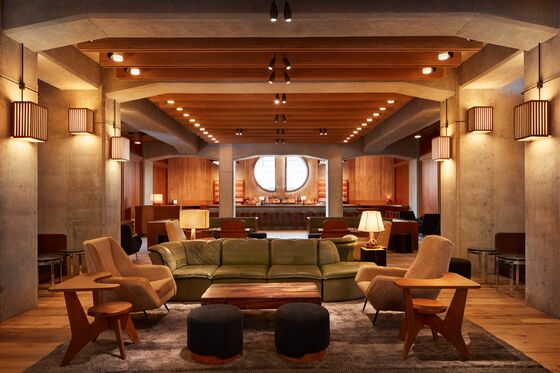 Odd-seeming locations have often been Ace's secret to success. Its first location put Seattle's Belltown on the map; more recently, it's gambled on Downtown Los Angeles. This Brooklyn spot also follows in the tradition of the company's original Manhattan property in the previously-blighted NoMad, an area that also lacked a special name when its flag went up there. 
In short, Ace's follow-up in the city feels all grown up. It's built for fans of the brand that have similarly matured alongside it.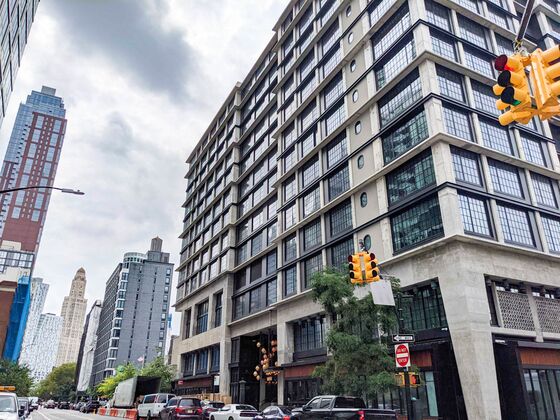 Ace Hotels was founded in 1999 in Seattle by a group of music- and design-loving friends who saw touring bands as their dream demographic. What they created was artistic in its vibe and accessible in its price point.
It's easy to forget how revolutionary it was at the time, built amid a sea of big-box Marriotts and Hiltons. Now, its most trailblazing features (communal lobbies, loftlike rooms) have been replicated ad nauseum in boutique hotels from Albuquerque to Zurich.
The lobby of the Ace Brooklyn is much larger and more subtly designed than the statement-making Manhattan original. Instead of a cavernous vibe with edgy pops of vintage memorabilia—like a bank gone rock—Ace Brooklyn's lobby feels rooted in the ground, with a soothing patchwork of woodsy earth tones, intentionally unpolished edges, and soft fabrics to sink into.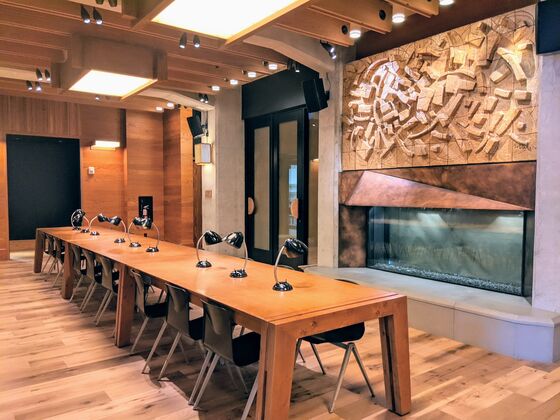 It's an easy shorthand for how the lobby-as-hangout concept has evolved. Its older Manhattan sibling was the original headquarters for creative nomads to charge up on then new-to-the-city Stumptown pour overs, with laptops propped on coffee tables. The Brooklyn version gently nudges work-from-anywhere types toward a separated communal table space with built-in outlets at each seat.
"At Ace New York, you were taking a vintage building and we applied what was quintessentially New York," explains Wilson of the contrasting design directions. In this location, Ace traded its preference of adaptive reuse for a new commission by Roman and Williams with Stonehill Taylor architects. "You can't create vintage, so here—instead—we're looking for soul.
"Soul," Wilson maintains, is the secret ingredient of the Ace formula: "We want to make places to hang out in, which is obviously core to who we are."
The first floor offers three bars. The Garden is a natural wine bar whose ceiling is one large, sawtooth-shaped skylight, large enough to beautifully dapple the adjacent venue—a so-called "library" comically devoid of books—in indirect sunlight. (Three days before its opening, the Garden was also devoid of plants; Wilson says trees are forthcoming.)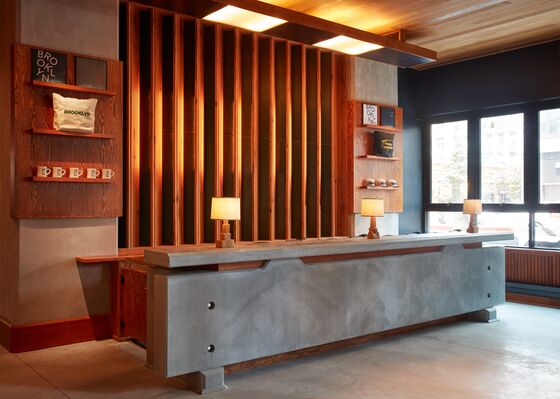 The largest bar, which sits under a striking porthole-like window at one end of the lobby, will be the main place to grab a drink. The third place, inside the all-day restaurant and accessible from the street, will open in August or September. For now, the as-yet-unnamed spot will offer grab-and-go doughuts, pastries, breads, and lunch options.
The hotel's indoor-outdoor entryway, dubbed "the stoop," is a subtle conceptual nod to Brownstone Brooklyn. A flight of concrete steps doubles as an informal but authentic place to enjoy those breakfast pastries. Design choices upstairs, such as directories near the elevators that resemble graded papers and red-framed desk chairs in some of the spacious rooms (for New York) wink at one of the common views: the PS 369 school yard. On higher floors, the full-height windows face the East River and the Statue of Liberty.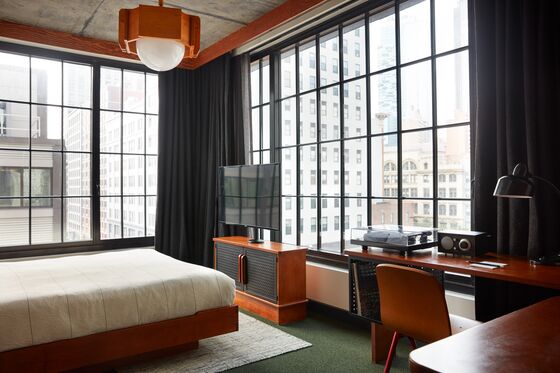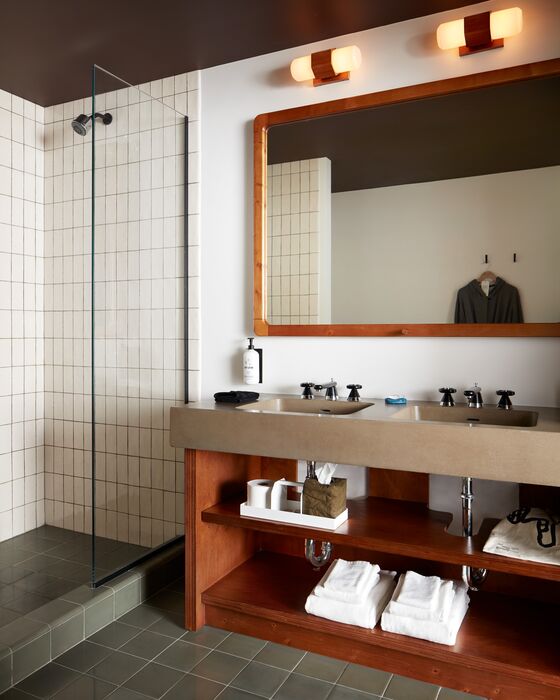 Ace's gamble on the no-man's-land between Boerum Hill and Downtown Brooklyn is a well-placed bet: The neighborhoods lack places to hang out. Locals can rattle off dozens of great bakeries and coffee shops in the vicinity, but very few have space to sit and linger. 
The chef lineup for the new location has yet to be announced, but the Ace has always found a way to differentiate. The ground floor venue—with a retro, midcentury diner vibe—will offer casual all-day dining. Another, on the second floor and accessible from the "stoop" steps, will invite a constantly rotating roster of guest chefs to stage pop-ups in a demo-style kitchen with enough seating for 70.  
At least occasionally, a DJ will spin in the lobby.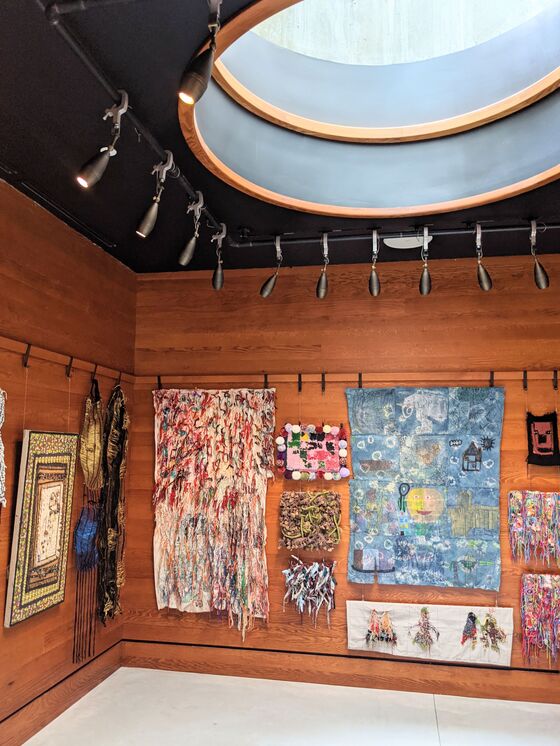 There's also a small art gallery illuminated by a spherical skylight that resembles an oculus; for the opening, it will hold a colorful series of textile projects made by Cynthia Alberto and Weaving Hand, her Brooklyn-based healing arts studio. Special cards offering discounts to neighborhood regulars will extend a "family and friends" atmosphere year round. 
Those neighbors are Ace's 1999 demographic—just all grown up, with money to spare. While Schermerhorn Street is the antithesis of luxury, adjacent State Street has one of the largest stretches of newly built brownstones; some recently listed for $17,000 a month in rent and more than $6 million to buy. Within a two-block radius, both the Tishman Speyer-developed and Studio Gang-designed 11 Hoyt is nearing completion, and Brooklyn's first super tall apartment building, a 93-story behemoth at 9 DeKalb Ave., is getting its cladding.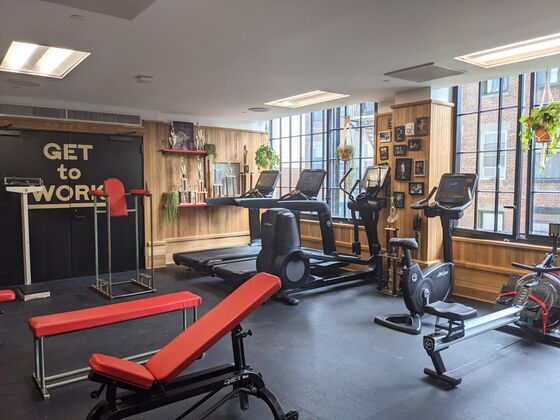 Ace Brooklyn's surrounding neighborhoods are residential at core—a key distinction from its NoMad Manhattan location. Those who visit frequently will most likely live within walking distance; it will be an extension of their homes. It may not have a rooftop pool, as was once rumored, but it will have a slate of programming with the potential to make it a no-membership-needed competitor to Soho House's Dumbo outpost a mile and a half away. 
For locals, it may become be a place to take work-from-anywhere meetings or to offload visiting parents, who will be happier than at the outdated Hilton nearby when visiting the grandkids.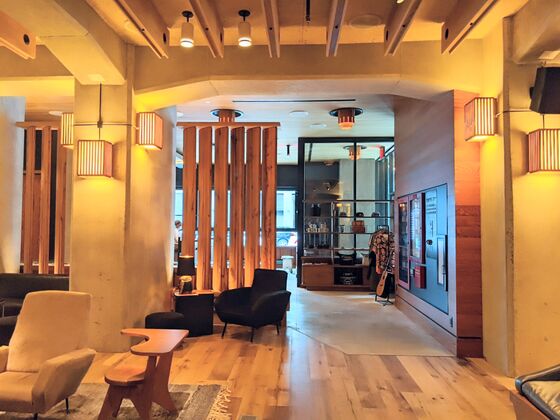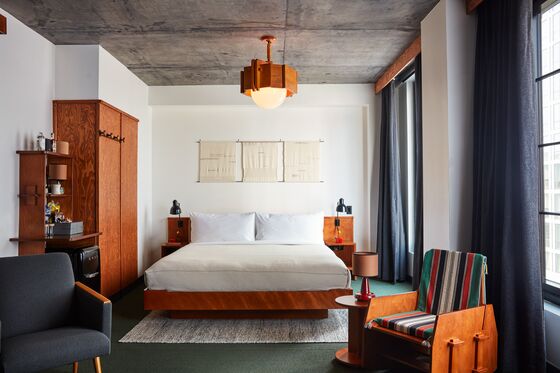 That's all right, says Wilson. "Like all of us, our audience has matured," he explains, adding that he still expects a crossover of intrepid young guests who are curious to explore New York, along with 40-somethings who respond to the design. 
Generally, they'll all still experience Ace as the cool, fresh hotel that millennials embraced years ago. Look no further than the gym, with its vintage equipment, 1980s wrestling trophies, and body builder posters—all designed in partnership with "lo-fi" brand Yeah, I Work Out.   
"Our founder [Alex Calderwood] was always very focused on people and how people connect," explains Wilson, who took over the as president of the company in 2011. "And people connect in very, very similar ways [today]."
"Our hope is that we can make something special and unique that hasn't been seen before," he continues, "but at the same time kind of tells you: Oh yeah, this is definitely an Ace." Rates start at $219 a night.