The Sandwich to End All Sandwiches, Direct From a Top Chef's Fridge
(Bloomberg) -- Editor's Note: As more people are working from home, Bloomberg Pursuits is running a weekly Lunch Break column that will highlight a notable recipe from new cookbooks and the hack that makes them genius. 
Every inch of the home is under a microscope right now, but one major appliance has not gotten the credit it deserves: the refrigerator. The hard-working kitchen stalwart now has to provide shelter for everything from overzealous yogurt purchases to half-finished jars of sauce, fresh lettuces from the farmers market, and leftovers from last night's dinner. Fridges are full these days, and they have a lot of stories to tell.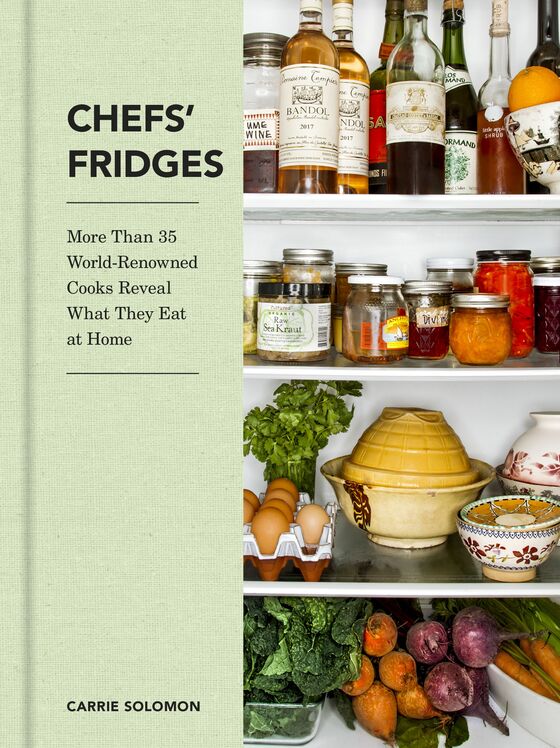 As the title suggests, the book surveys the contents of top chefs' refrigerators with annotations and interviews about their cooking and snacking proclivities, plus a recipe or two. It's a snapshot of what the cooks are stocking  at that moment. Solomon, a Paris-based writer and photographer who shot the chefs and their beloved refrigerators, says it was "completely unpredictable." Some were "overly clean, astute bachelor fridges with back-to-back La Croix cans," whereas Alice Waters "only stores food in gorgeous ceramics with the bowls turned over like lids."
Co-author Moore is a veteran of the concierge desks at the Four Seasons George V and Mandarin Oriental in Paris, and he used his insider restaurant connections to snag many of the subjects. Chefs include José Andrés, Christina Tosi and Clare Smyth. Cookbook author Nadine Levy Redzepi's fridge is filled with fun stuff from her chef husband Rene's take-home Noma experiments: "nomite" (marmite, created at the Noma Australia pop-up), gram protein from the Noma fermentation lab, and Royal Belgian caviar that she eats with good potato chips and crème fraîche. There's also standard supermarket mozzarella from her daughter's play group pizza party.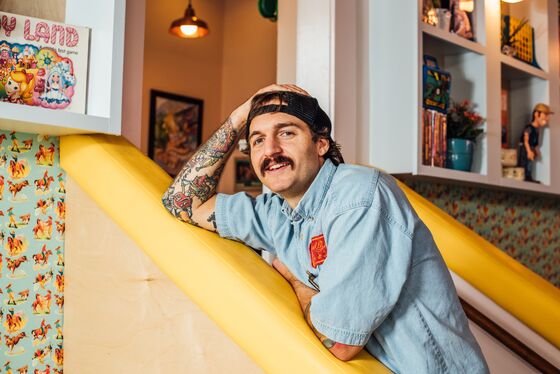 Mason Hereford, chef and owner of Turkey & the Wolf  in New Orleans, reveals a refrigerator stocked with the tangy Southern condiment Duke's mayo, as well as homemade tortillas and a giant Virginia ham that his mother shipped to him. One of his recipe contributions to the book is an ode to NOLA's epic sandwich, the muffuletta.
"Before they came to shoot, I prettied up my fridge and saw that I had everything to make a muffuletta, or a version of it." His is crafted from the usual suspects: cured meats such as mortadella and soppressata, along with provolone cheese and the makings of an olive relish.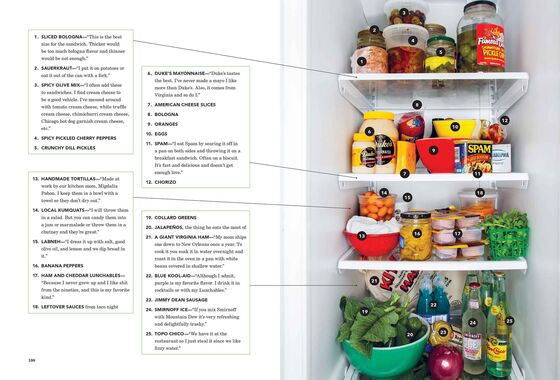 But Hereford wants to pay homage to the muffuletta, not recreate it. His version includes such unsanctioned ingredients as mayonnaise and sliced white bread, which he toasts, in lieu of the classic sesame-studded loaf. His biggest departure is to add cream cheese, but it's also the basis for a clever hack: Hereford mixes the cream cheese with olives, pickled peppers, and capers to evoke the muffuletta's signature olive relish.
The spread acts as sauce does for a steak, adding a rich, flavorful flourish to the finished product. "Adding fun stuff—like slow-cooked tomatoes to our pizza-flavored cream cheese—is a move we do a lot at Turkey & the Wolf. The cream cheese is the coolest part of this sandwich," says Hereford.
Adapted from Chefs' Fridges: More Than 35 World-Renowned Cooks Reveal What They Eat at Home, by Carrie Solomon and Adrian Moore.
Love Letter to a Muffuletta Sandwich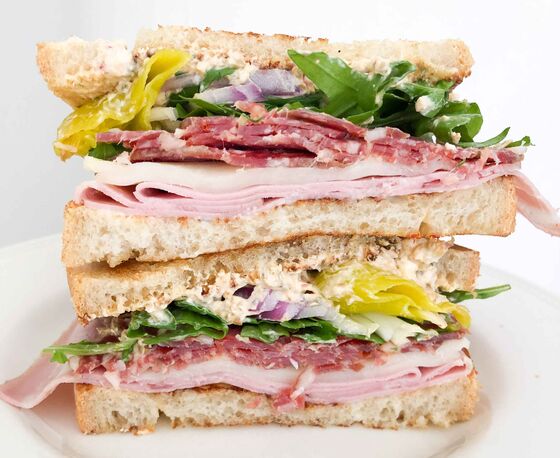 Makes 4 Sandwiches, plus leftover flavored cream cheese
½ cup spicy olives, pitted
1/3 cup spicy pickled cherry peppers, stems removed
1/4 cup capers, rinsed if salt packed
½ pound cream cheese
1/3 cup crumbled feta cheese
Kosher salt (optional)
6 tbsp. unsalted butter, at room temperature
8 thick slices white bread
4 tbsp. mayonnaise, preferably Duke's
8 thin slices mortadella
8 slices provolone cheese
20 thin slices soppressata
2 cups arugula
½ red onion, thinly sliced
½ cup pickled banana peppers, thickly sliced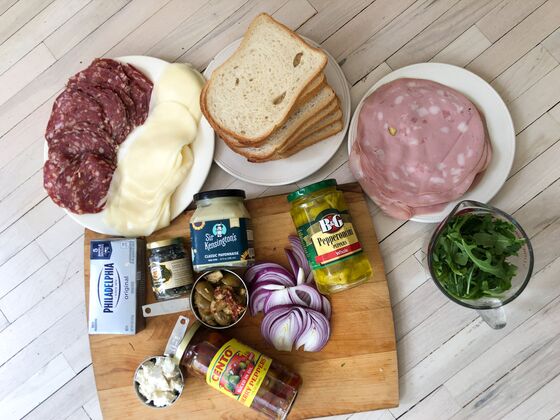 In a food processor, pulse the spicy olives, cherry peppers, and capers until finely chopped but not pureed. Transfer to a fine strainer and press down to squeeze out any excess liquid. Add the cream cheese and feta to the processor and puree to combine. Add the olive mixture and pulse just until mixed. Season with salt, if necessary.
Heat a large skillet or griddle over medium heat. Spread the butter on both sides of the bread slices. Toast the bread, in batches if necessary, until golden on both sides. Spread the mayonnaise on four of the bread slices. Layer the mortadella, provolone, and soppressata slices on top. Pile on the arugula, red onions, and pickled banana peppers. Spread a liberal layer of muffuletta cream cheese on the remaining bare-bread slices—and be generous: The cream cheese is the key ingredient. Stack the tops on the sandwiches, cut in half, and eat.