The Next Dining Hotspot That Few Are Talking About
(Bloomberg) -- Moscow is known for many things but not as a place of fine restaurants. That may be starting to change.
The city feels like it's on the move. Restaurants have been improving for years, and the pace of change accelerated after economic sanctions in 2014 forced chefs to focus on local ingredients.
The influx of foreign visitors for the 2018 soccer World Cup brought more English-language signage, meaning it's easier to use the Metro, while there are also plenty of Ubers to get you around. There are more English-language menus, too, opening to visitors a range of destinations away from the hotels and international chains. Prices tend to be reasonable, though it's not hard to splurge if you want. 
(Good luck if you want to pay by American Express: The card often isn't accepted in Moscow restaurants.)
You don't need to go for caviar, vodka and Champagne on Red Square to have a good time—but if you want to, I have just the place. Instead, you can head away from the tourist areas. How about a small Siberian restaurant serving minced meat of Sayan bear? Maybe some peasant food—turnovers and dumplings with chilled vodka—surrounded by Soviet nostalgia?
A handful of Russian chefs are starting to gain international attention, and Moscow is now home to a couple of destination restaurants. But it's the diversity of cuisines from a country almost twice the size of the U.S. that is most exciting. 
Here are some of our favorites from a non-stop week of eating around the Russian capital.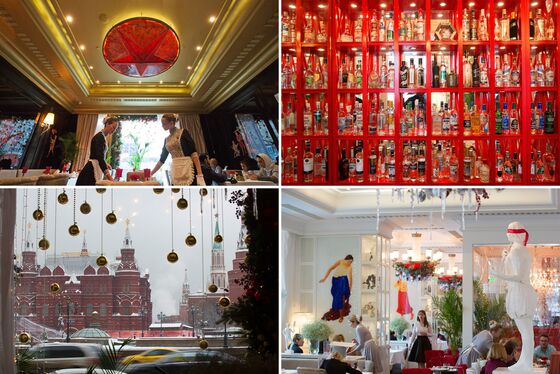 This ornate brasserie across from the Kremlin is Russian kitsch, with oversized statues, bright red chairs, white walls and colorful ceilings. It feels anachronistic, yet it's the creation of a modern restaurateur, Alexander Rappoport. There's a lightness of touch in the dishes on a long menu celebrating Russian favorites from dumplings and pickled cabbage through to goose stew with cowberry. It's especially good for breakfast, which includes more than 20 egg dishes and about a dozen types of porridge. The coffee is good, too.
15/1 Mokhovaya Street, drzhivago.ru/e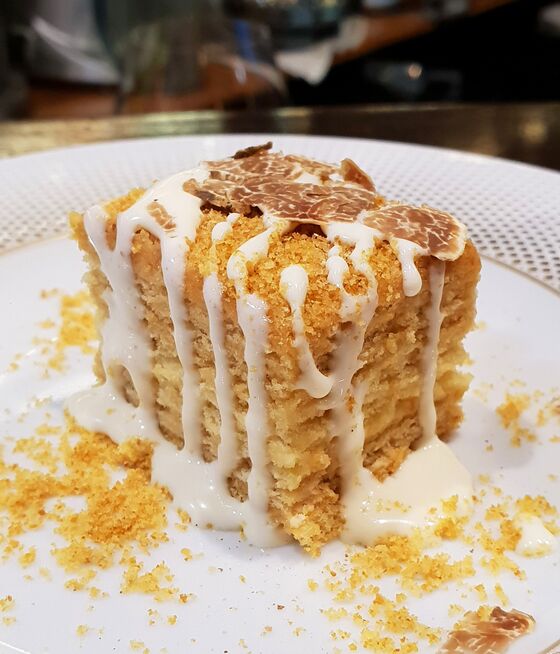 This is a fun wine bar, slightly off the main tourist trail. It's very much the personal project of the veteran sommelier Mikhail Volkov. He likes classic wines, so don't come here if you are a fan of the world. And Volkov is as opinionated about music as wine, so you just have to go with the flow of the picks from his vinyl collection. (His taste is eclectic, so you should be OK.) Throw in some very good casual food and this is a place to seek out in the Khamovniki district. Don't miss the honey cake with truffles.
5/36 Zubovskaya Street, winilbar.ru
This industrial-looking restaurant with its large ovens and rough wooden tables is a hotspot for the younger crowd. The menu focuses on dishes from the oven and grill, including lamb tenderloin from Dagestan and scallops from Murmansk. But it's the breakfast menu (served from 9 a.m. to 4 p.m.) that garners the most attention, with options such as  crab omelet, baked in a skillet, like a souffle with parsley and Parmesan. The service appears casual and cool, like the diners, but is actually attentive and efficient.
12 Bolshaya Nikitskaya Street, severyane.moscow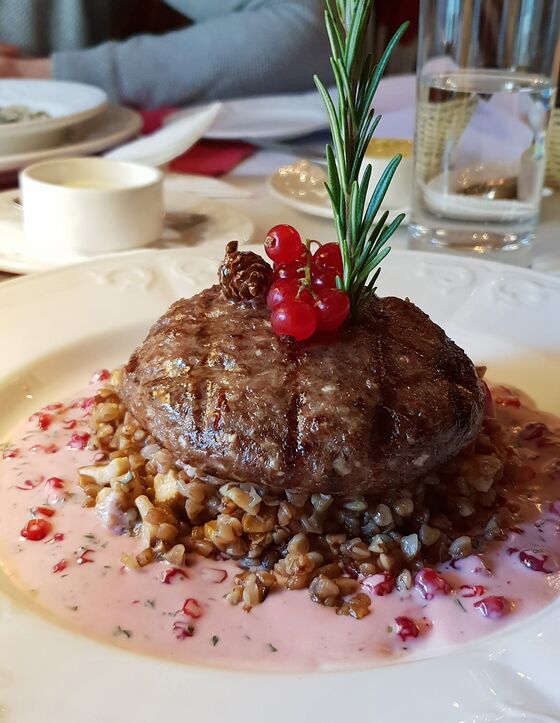 This Siberian restaurant is dark and traditional. The tables are lit by small lamps with tassels, while chandeliers contribute more to mood than illumination. Mournful music plays softly, the sound absorbed by the heavy tablecloths and all the soft furnishings. The menu is a treat for the adventurous. You might start with pate of polar partridge, then go for the sweet grilled meat of Altay yak with tomato and mustard sauce; or the gamey richness of minced meat of Sayan bear with cream-cowberry sauce and buckwheat. I loved it.
25 Gogolevsky Boulevard, en.chemodan-msk.ru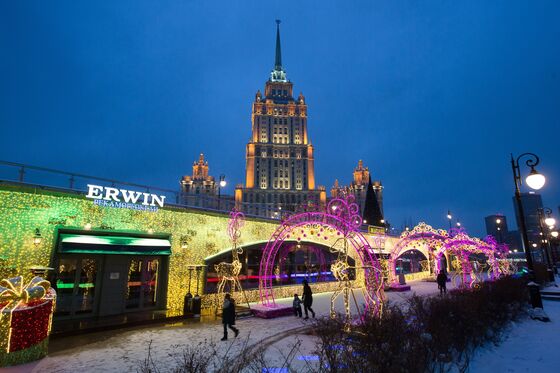 This huge fish and seafood restaurant sits beside the Moskva river. It's lavishly decorated and looks very expensive. There's seating for 230, and the dining room features a caviar and oyster bar. But 90 percent of the fish is caught in Russia, and the prices are not scary. One specialty is the stroganina frozen raw fish, which starts at 420 rubles ($6.38) a serving, while a main such as sturgeon pickled in pomegranate juice costs 1,500 rubles. The decor is fun and over the top, but the food is serious.
2/1 Kutuzovsky Prospekt, Bldg. 2, rekamoreokean.ru/en
This oyster bar squeezed into a food court above the Central Market is a great find. There are more than 30 varieties, along with the freshest sashimi and a choice of about 15 nori tartlets, plus soups, salads, hot dishes and noodles. You can bring your own booze without any extra charge. Most of the oysters are from Russia and Japan. Unusual varieties may include one from Morocco. This place is a find. (If you like food markets, Danilovsky is better in some ways for its wide range of produce.)
Central Market, 1 Rozhdestvensky Boulevard, umioysters.com/en.html
This fun restaurant is on the main pedestrianized shopping street linking Red Square and Lubyanka. You can see the crabs as you enter. There are about 10 varieties, including Kamchatka king crab and Horsehair crab. The prices are reasonable, particularly the Monday Party set, which is 6,150 rubles ($93) for 1.5 kilos of crab and 1.5 liters or Prosecco. The extensive wine list is on an iPad, and includes a drinkable Russian sparkling rose at 5,500 rubles. Wine & Crab is owned by the Berezutsky twins, who also own the nearby Twins Wine Space.
19-21 Nikolskaya Street, en.winecrab.ru/index/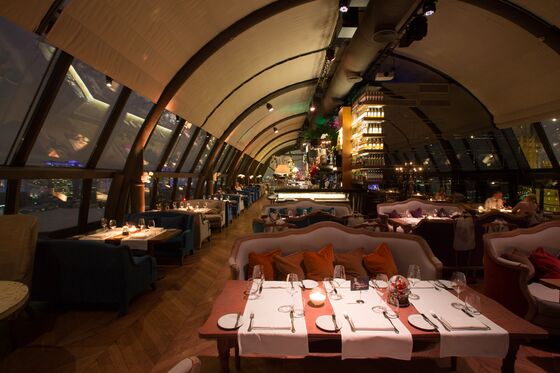 White Rabbit ranks at No. 15 in the World's 50 Best Restaurants, and chef Vladimir Mukhin appeared on the Netflix series Chef's Table. He creates modern versions of classic Russian dishes, with a quirky style that is reflected in the Alice in Wonderland décor. The 16th-floor restaurant sits under a glass dome with amazing views. The best option is to go for the 10,000 ruble tasting menu. The place is popular with tourists, and I found myself squished in between two first-date foreigner couples, which wasn't fun.
3 Smolenskaya Square, 16th floor, whiterabbitmoscow.ru/en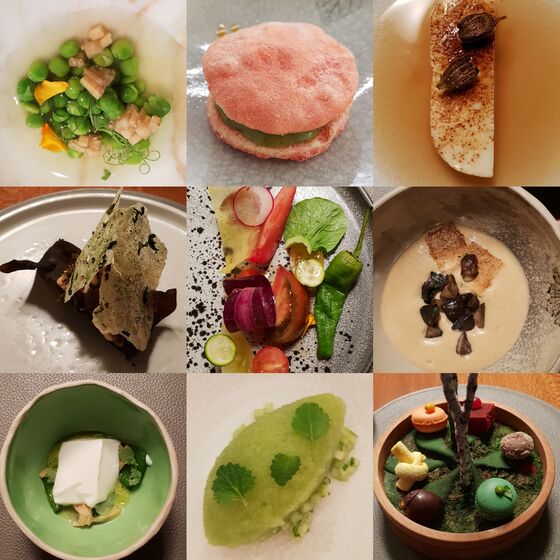 This is as good as it gets in Moscow in terms of gastronomy. The twins are chefs Sergey and Ivan Berezutsky, who own a farm outside Moscow where they grow all the produce and rear animals. The contemporary cooking echoes the innovative style of European chefs such as Rene Redzepi of Noma, but the twins have their own voice and champion Russian produce. I tried a 12-course vegetable tasting menu with dishes featuring four types of potato; and dry-aged cabbage. But the real eye-openers were the matching vegetable "wines." To be honest, I'll be happy never to taste another parsley, or leek or carrot wine, though the sparkling rhubarb wasn't bad.
8A Strastnoy Boulevard, twinsgarden.ru
If you want to dine with the oligarchs and the politicians, Beluga is a great place. It's on the second floor of the Hotel National, which opened in 1903 and the restaurant's large windows have views of the Kremlin. (Grand Cafe Dr. Zhivago is downstairs.) This is one of Moscow's most famous luxury restaurants and just the place to invite your favorite big shot. Take your pick from two dozen varieties of caviar, washed down with a variety of vodkas as big as your pockets. It would be a shame to miss the Champagne, too.
15/1 Mokhovaya Street, belugamoscow.ru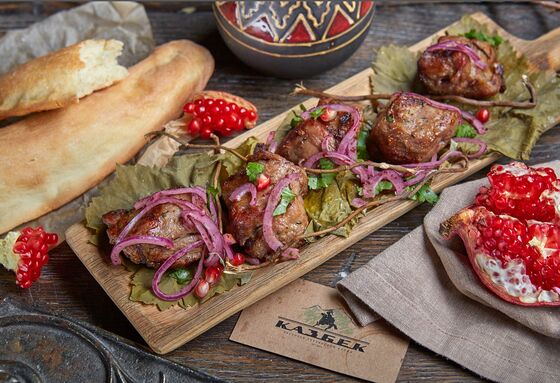 Kazbek is a Georgian restaurant and I loved it. The décor is rustic, like a country house, and the service is friendly. But it's the hearty food (by a Tbilisi chef) that I enjoyed most. The (cold) starter of Pkhali green beans featured ground vegetable balls with walnuts and herbs; I had a juicy lamb shashlik with a spicy red adjika pepper sauce. There was just so much flavor. (Kazbek is a relatively new restaurant from Andrei Dellos, the restaurateur behind the highly popular Café Pushkin.) The Georgian wines are great, too.
2 1905 Year Street, www.mykazbek.ru/en/
This fashionable sushi bistro is in the Patriarch's Pond area, home to restaurants, bars and clubs that attract a young crowd. The décor is simple, with seating at bare tables and a sushi counter. It's the quality of the fish that keeps people coming back. There is a great buzz about the place, which is modeled on Japanese izakayas, or inns. So you don't have to stick to fish. My favorite dish was the wagyu beef sandwich, with such a depth of flavor.
17 Bolshoi Kozikhinsky Pereulok, cutfish-restaurant.ru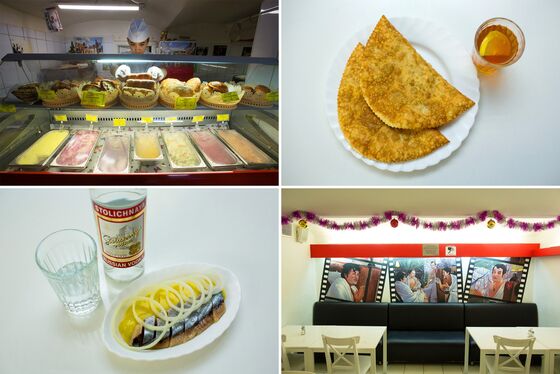 And finally, a real slice of Soviet nostalgia. This bunker-like bar and comfort-food joint comes with an uncompromising message on its website: "Dear Comrades!!! When the whole country is obsessed with the imperialist fast-food alien to us … Here you can taste the most democratic dishes of the Soviet period, chebureki (turnovers) and pelmeni (dumplings)." When I showed up at 10:30 p.m. I was brusquely waved away from the food counter for being too late. But I got a beer and my neighbors were drinking vodka. 
27/4 Bolshaya Bronnaya Street, chebureky.ru