Mercedes Brings a Pop-Up Camper Van to the U.S. Market
(Bloomberg) -- Your #Vanlife #Goals have just been made easier.
On Thursday, Mercedes-Benz unveiled the Weekender, a sliding-door camper van with a pop-up roof that holds a sleeping area for two and a rear bench seat that opens into a second double bed. It's the first Mercedes of its kind for the U.S. market.
With the Weekender, Mercedes hopes to capitalize on the growing number of buyers who value vans for weekend outdoor adventures and road trips and have often used modified Mercedes Sprinter vans to do it. Enthusiasts are the descendants of those who bought Volkswagen Westfalia and Eurovan campers, although with a much bigger social media presence. An Instagram search for the #vanlife hashtag alone returned more than 6 million tags.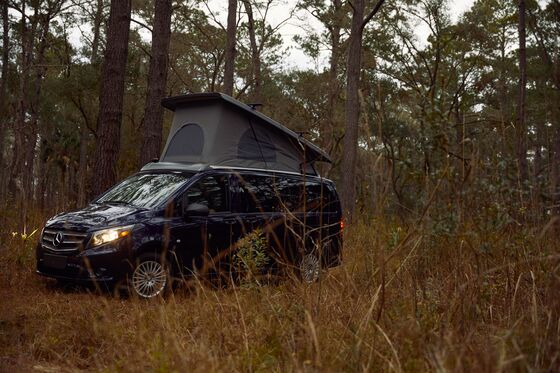 Mercedes' Weekender looks more like a souped-up minivan than some of the cooler aftermarket camper vans, such as the Sportsmobile Mercedes Sprinter 4x4. But it joins a growing Mercedes roster of other conversion-style vans, including the Sprinter and the Metris, which came out in 2015, as well as the Vito and the pop-up-style Marco Polo, which have been sold in Europe since the mid-1990s.
A representative from the Stuttgart, Germany-based company said the Weekender would not replace the Sprinter and Metris but instead join their variants as the most outdoor-oriented option in the group. Last year, Mercedes sold 41,635 Sprinter and Metris vans in the U.S. 
The 208-horsepower, rear-wheel-drive Weekender has front seats that swivel 180 degrees and an ample second battery to power electronic devices. It comes with myriad safety features, USB ports, and Mercedes' famous infotainment system. But it's the options section that promises to make the Weekender a real outdoor hero: integrated solar panels, an 8-foot awning that protects against rain, mosquito screens for the rear hatch, and an additional tent that attaches to the rear lift gate for extra space. Roof racks and a pullout rear kitchen are also available, as are more than 200 wrap options for the exterior body.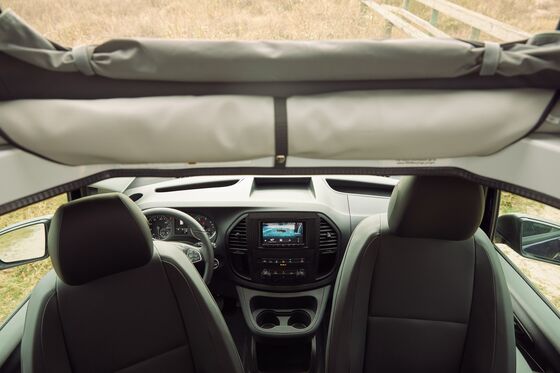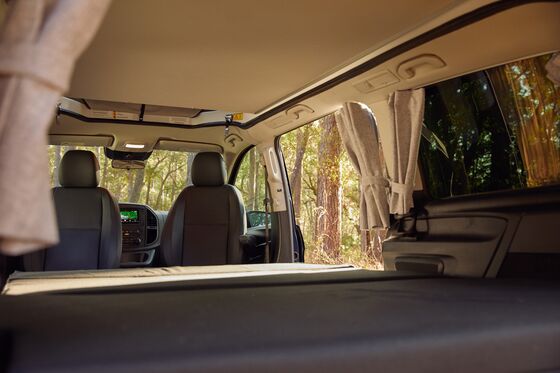 The Weekender will be built in partnership with Peace Vans, a classic camper van repair and restoration shop based in Seattle.
"The demand we see for these products is exceptional," Harley Sitner, president of Peace Vans, said in a statement about the partnership. His shop restores and repairs more than 100 vans per month, a significant increase since he opened the shop seven years ago.
Prices on the Weekender have yet to be announced but are expected to start around $70,000. Sales start this spring, with deliveries by summer.