Cheeseburger Tacos Are the Best Way to Celebrate Cinco de Mayo
(Bloomberg) -- Editor's Note: As more people are working from home, Bloomberg Pursuits is introducing a weekly "Lunch Break" column that will highlight a notable recipe from new cookbooks and the hack that makes them genius.
Believe it or not, the cheeseburger taco originated not in a Saturday Night Live skit, but in Mexico City.
That's where chef Alex Stupak first encountered the dish at El Rey del Taco while on a cookbook-research trip years ago. He had been intent on tacos al pastor—the emblematic dish of pork slathered with earthy chile sauce and served with juicy pineapple chunks (and the star of our recent Top Chef Leftovers Challenge)—but when he saw cheeseburger tacos on the menu, he had to order them first.
The cook seared a patty on the hot griddle before throwing in fistfuls of cheese and piling the rich melty mess in a tortilla with mayo, hot sauce, avocado, and tomato and handing it across the counter. "It's so good, you instantly crave another," says Stupak.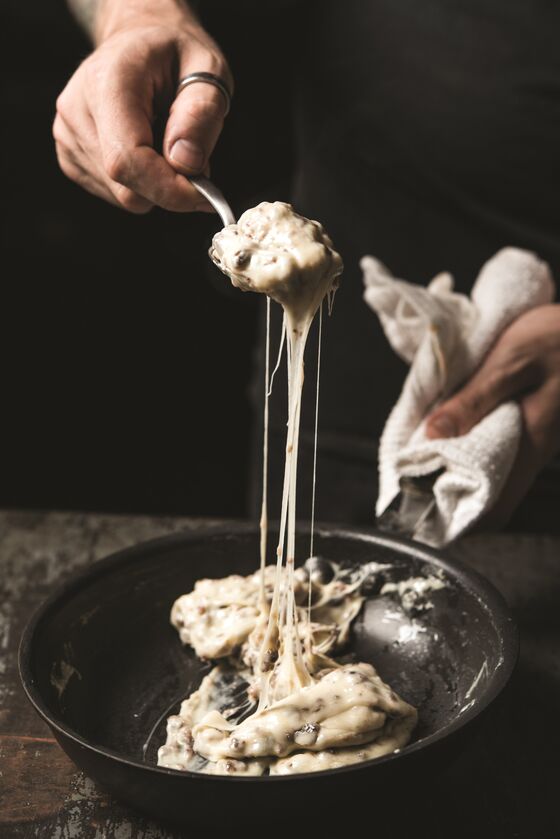 When he got back to New York, the chef put a version of the cheeseburger taco on the menu at his ambitious Mexican restaurant Empellón Cocina and then at Al Pastor, in Manhattan's East Village. Like dessert, he couldn't take it off.
"They're the best seller, along with tacos al pastor, at a place named for the latter," says Stupak. They're also a standout in the book Stupak co-authored with food writer Jordana Rothman, Tacos: Recipes and Provocations (Clarkson Potter; $33).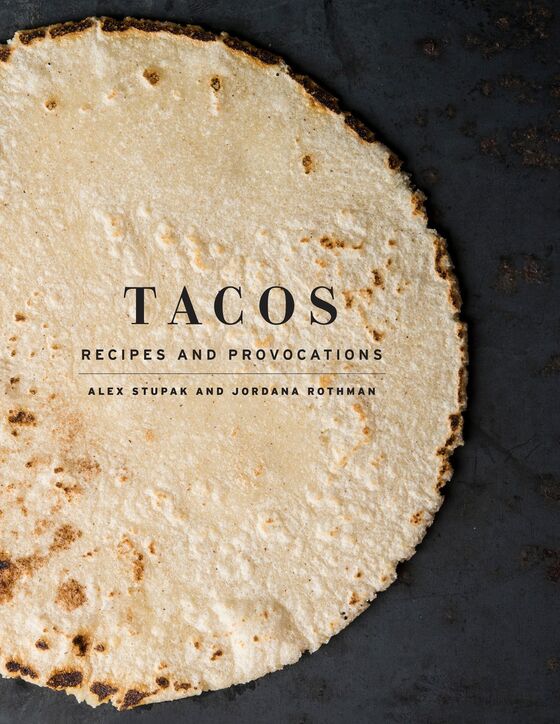 Stupak's mini empire of Empellón restaurants has been closed since early March as a result of  the coronavirus. But he's reopening on Cinco de Mayo for takeaway as he considers a more permanent reentry into the market.
"It's far and away the biggest day of the year for us. It's the St. Patrick's Day of Mexican restaurants," he says of the May 5 holiday that celebrates an 1862 Mexican Army victory over Napoleon III—not Mexican independence, as is commonly misconstrued. (Last year, an estimated 126 million liters of tequila were consumed on Cinco de Mayo in North America.)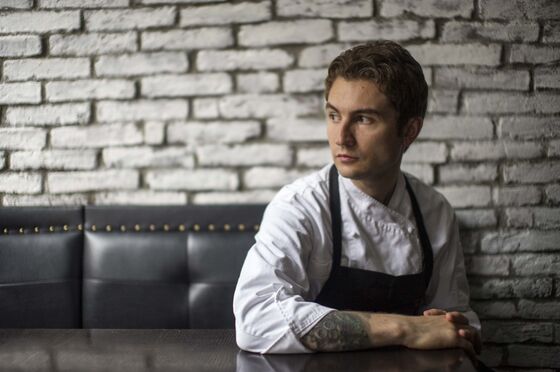 His West Village restaurant, Empellón Taqueria, is selling taco kits comprising a dozen tortillas, plus two fillings: shredded chicken with salsa verde, and chili adobo-rubbed skirt steak, plus fixings, for $44. Margaritas and bottles of mezcal, tequila, and beer are available, too. 
To eat his cheeseburger tacos, you'll have to make them yourself. The biggest decision in the dead simple, 15-minute process of preparing them is other to use flour or corn tortillas. El Rey de Taco uses flour, which mimics a classic bun; personally, I opted for corn, for the classic CDMX street taco vibe. 
"What's a more brilliant way to celebrate a holiday—that we make more of here in the U.S. than in Mexico—than with a super American dish that has traveled south of the border?" asks Stupak.
The following recipe is adapted from Tacos, by Alex Stupak and Jordana Rothman.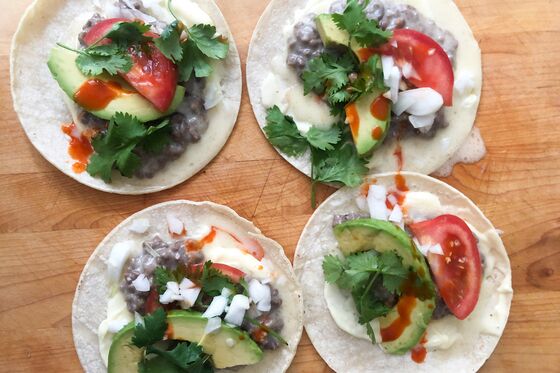 1 tsp. lard or vegetable oil
1 lb. lean ground beef
Salt
1 lb. white melty cheese such as chihuahua, Monterey Jack, or Muenster, grated
12 flour or corn tortillas, warmed
1/2 cup mayonnaise
1 small tomato, cut into 12 slices
1 avocado, cut into 12 slices
½ medium white onion, minced
Mexican hot sauce such as Cholula or Valentina, for serving  
Chopped cilantro and lime wedges, for serving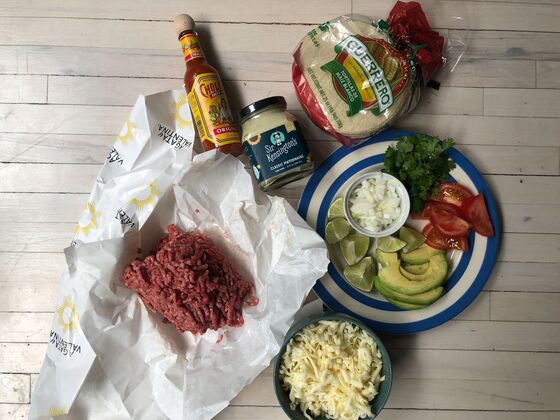 In a large nonstick skillet, heat the lard until it shimmers. Add the ground beef and cook over moderate heat until it's browned and crumbled, about 10 minutes. Season with salt. Add the grated cheese and stir until melted in, about 3 minutes. Spoon off any excess fat in the pan.
Spread the mayonnaise on the warm tortillas. Divide the cheeseburger filling among the tortillas and top with the tomato, avocado, and onion. Drizzle with hot sauce, garnish with cilantro, and serve with lime.