Someone Is Selling a Collection of 20,000 Vintage Dresses
(Bloomberg) -- Couture collector Keni Valenti got his start in fashion in the late 1970s, after being fired as a busboy at Studio 54 in New York. "I'm fired from there, I go down to the Mudd Club, I take a quaalude and have some drinks, and l wake up locked in a cage with a crazy woman in roller skates and petticoats," he recalls. "Her name is Betsey Johnson, and she says, 'Come home with me, I'm starting my own label and I want you to help me."
From there, Valenti became a designer, stylist, and ultimately a collector of vintage fashion—nearly 20,000 pieces in total, he says. He used the archive as a resource for designers to comb through, and models and socialites could borrow the dresses (or rent them.) Clients have included Celine Dion, Kate Moss, and Victoria Beckham. "I'm not a vintage dealer, I'm a fashion extravaganza," he says.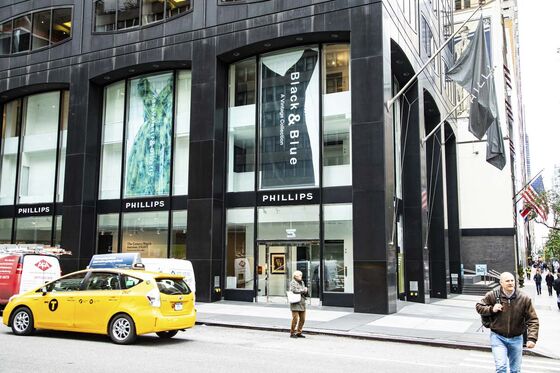 That might sound like hype, but Valenti, who turned 60 in August, has spent the last decade doing everything he can to elevate fashion beyond its status as mere apparel.
In a move that he says was the brainchild of the late art dealer Holly Solomon, Valenti opened up a "fashion gallery" in Miami's Wynwood neighborhood in 2011 in an attempt to position his clothes as actual artwork. "We put the clothes on mannequins and sold them as art," he says. "I told people they can put them in their living room, or put them in plexiglass on display."
Eventually, he converted the project into a 501(c)3, which he says was exhausting. In 2015, Valenti bought a house in Joshua Tree, Calif., intending to move his entire collection to California and start anew.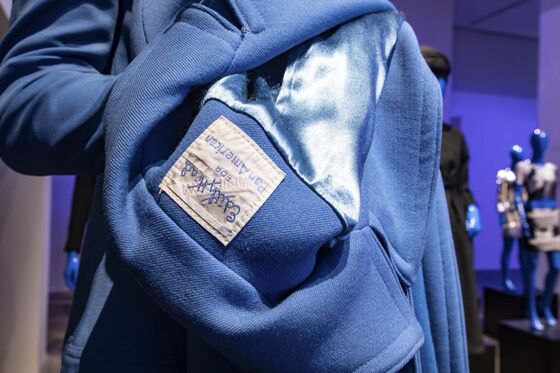 But in yet another turn of fate, Valenti was contacted by the online retailer Bluefly.com, which asked if he'd be willing to put his entire collection up for sale. "I said, 'Hey, it's time to share it with the world,'" he says, and so the sale kicked off this week with an online offering of more than 200 items and an "exhibition" of the clothes at Phillips auction house in New York. If it goes well, he'll continue selling the remainder of the 20,000 in batches.
Coincidentally or not, the sale of Valenti's collection coincides with a surge in vintage apparel sales. In the past four years, prices per lot in the vintage apparel category have increased by more than 100 percent, according to data provided by Invaluable.com, the digital platform that represents more than 5,000 bricks-and-mortar auction houses.
"From 2014 to 2017, we've seen staggering growth in the sale of designer fashions offered on the Invaluable platform," says Andrew Gully, Invaluable's director of communications. In that period, total lots offered by auction houses using Invaluable's platform were up more than 180 percent, and the total hammer price was up by a stunning 400 percent. 
This year, Gully says, the total hammer is up a further 26 percent over 2017, and "there are two traditionally high-volume months remaining."
Valenti, for his part, has a narrower view of the market, given that he's operating (largely) at the highest end. At that tier, regular buyers have to compete with all of the fashion brands, which are "creating their own museums," he says.
"And then you have celebrities like Kate Moss. I said [to her]: 'You have all the money in the world and every designer who will make you clothing; why would you want to wear vintage? What's wrong with you?'" says Valenti. "And she said, 'I can't wear new clothes, because if, for instance, I wear Dior, then the people at Givenchy will hate me. So I'd rather wear vintage."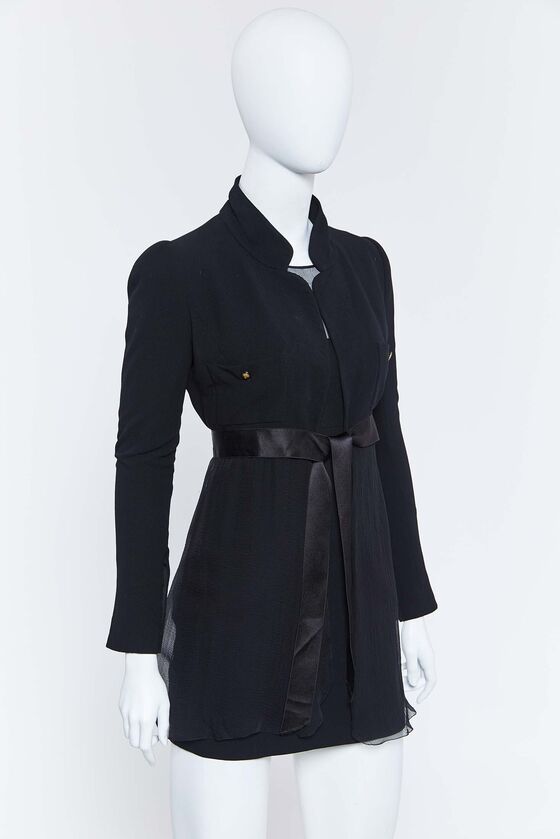 Even so, Valenti cautions that the brands that are current are the same as the vintage brands that are doing well. Vintage Balenciaga sells for a lot of money, as does vintage Chanel, and so does vintage Gucci ("This whole Gucci thing is hilarious," he says of the recent Gucci boom), but vintage Bill Blass doesn't fare nearly as well. "A Bill Blass suit from the 1980s that I could have sold in the 1990s for $1,800 will now only command $1,000," Valenti says. "No one knows what it is— people forget."
Extrapolating from that, Valenti says that the investment-potential fashion items deviate based, well, on fashion. "It's all up and down, depending on the pendulum of fashion," he says. 
For Valenti, all the sales on Bluefly could very well represent a significant return on investment. "I've found stuff on garbage cans in New York," he says. "I don't know if people still do it today, but people would put clothing on tops of garbage cans for people in need—I found a Balenciaga evening gown in Chelsea that way."
Valenti also bought in more traditional places—sample sales, from designers' studios, and so forth— but he seems to relish the truly unusual finds. "I found a Chanel suit under a bridge in Fort Lauderdale, where a bunch of people were selling stuff on blankets," he says. "You never know."