Jerry Stiller, 'Seinfeld' Star Who Observed Festivus, Dies at 92
(Bloomberg) -- Jerry Stiller, a comedian from the Ed Sullivan days who achieved a late-career zenith when his irascible Frank Costanza on "Seinfeld" introduced the world to the fictitious holiday of Festivus, has died. He was 92.
Stiller and his wife, Anne Meara, formed one of the most enduring comedy duos of television's early variety-show era, appearing more than 30 times in sketches on "The Ed Sullivan Show" during the 1950s and 1960s. Their children, Ben and fellow actor Amy Stiller, carried on the family trade.
In the fifth season of NBC's "Seinfeld," which debuted in September 1993, Stiller joined the cast as the father of George Costanza, the hapless sidekick of Jerry Seinfeld's eponymous character. Frank had been introduced in one episode the previous season, with another actor cast in the role. For later use in syndication, the scenes were reshot with Stiller.
In the bombastic elder Costanza, Stiller created a supporting character with a leading player's share of memorable scenes and catchphrases.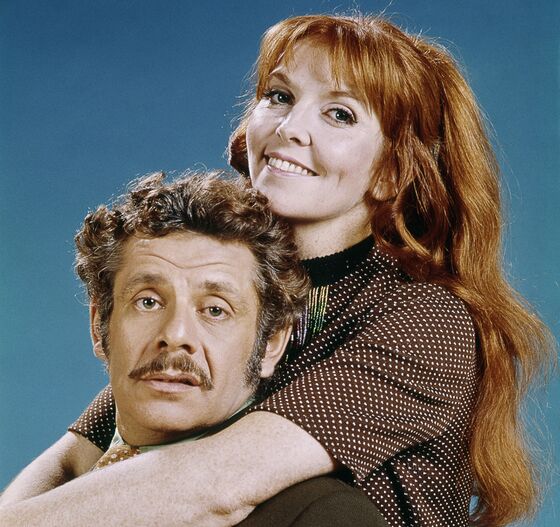 "Seinfeld" enthusiasts know him as the co-inventor of the male bra, the exclaimer of "Serenity now!" to control his rage, and the former Army cook who left military service fluent in Korean and fearful of accidentally poisoning those who ate his food.
Above all, he is remembered as the chief celebrant of Festivus, the made-up, noncommercial alternative to Christmas introduced in the ninth-season episode "The Strike," which first aired on Dec. 18, 1997.
"Many Christmases ago, I went to buy a doll for my son," Stiller's Costanza explains in the episode. "I reached for the last one they had, but so did another man. As I rained blows upon him, I realized there had to be another way."
Out of that, he said, "a new holiday was born -- a Festivus for the rest of us."
Held each Dec. 23, it featured a plain pole instead of a tree -- "I find tinsel distracting," Frank said -- and an "airing of grievances" at a family dinner.
In carrying out the culminating event, "the feats of strength," Costanza faces off to wrestle with his son and warns, "Until you pin me, George, Festivus is not over."
Even after "Seinfeld" left the air in 1998, Festivus lived on, celebrated in real life in homes across the U.S.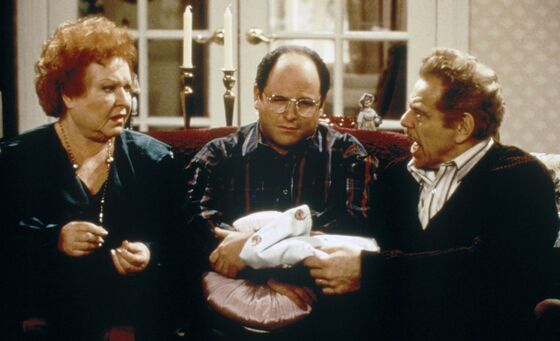 A website, festivusweb.com, offers party ideas, songs, a transcript of the "Seinfeld" episode and a countdown of days remaining to Dec. 23. Ice-cream maker Ben & Jerry's Homemade Inc. introduced a limited-edition Festivus flavor in 2000, containing brown sugar ice cream with gingerbread cookies and a ginger caramel swirl.
The Festivus idea was brought to "Seinfeld" by writer Dan O'Keefe, whose father had come up with it in the 1960s. In an introduction to O'Keefe's 2005 book, "The Real Festivus," actor Jason Alexander, who played George Costanza, marveled at the joke's broad appeal.
"It wasn't a major story point," he wrote. "It wasn't a recurring story line. It was one lousy episode."
In a 2005 interview with the Archive of American Television, Stiller said his "Seinfeld" experience encompassed "the best years of my life as an actor." The show led to another recurring TV role, again as a crotchety father, on "The King of Queens."
Gerald Isaac Stiller was born on June 8, 1927, in Brooklyn, New York, the first of four children. His father, William, was "the shortest bus driver probably in all of New York City," he recalled in the 2005 interview. His mother was the former Bella Citron.
He grew up idolizing Eddie Cantor and aspiring to be an actor or comedian. After serving in the U.S. Army reserves during World War II, he studied drama at Syracuse University in New York on the GI Bill, graduating in 1950. He spent a summer in community theater in Illinois, then returned to New York to seek work on Broadway.
Stiller, who was Jewish, and Meara, a Brooklyn-born actress raised Roman Catholic, married in 1953. She converted to Judaism several years later.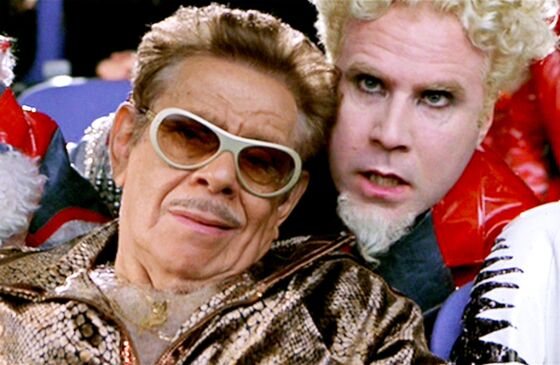 They worked together for the first time in 1956, with Charles Nelson Reilly, in a series of one-act plays. The pair also joined the Compass Players, the Chicago-based improvisational ensemble that spawned successors such as the Second City comedy troupe.
In 1962, Stiller and Meara were invited to bring their sketch comedy to Sullivan's much-watched variety show.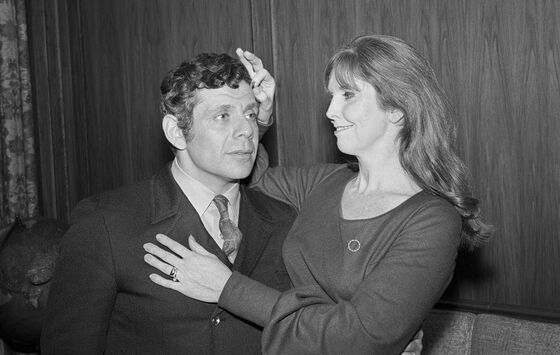 Their "breakthrough" skit, Stiller wrote in his 2000 memoir, "Married to Laughter," played off their contrasting Irish and Jewish backgrounds. In it, Stiller's Hershey Horowitz and Meara's Mary Elizabeth Doyle are fixed up by a dating service and struggle to find someone they know in common.
Meara: "Hey, do you know Richie Flanagan?"
Stiller: "No. Do you know Moishe Bader?"
Stiller appeared in films such as "The Taking of Pelham One Two Three," "Hairspray" and "Zoolander," directed by and starring his son.