'Fantastic Beasts' Brings Less Magic Than Hoped for Warner
(Bloomberg) -- "Fantastic Beasts: The Crimes of Grindelwald," a sequel from the world of Harry Potter, topped the weekend box office in North America for Warner Bros., but attracted smaller crowds than expected.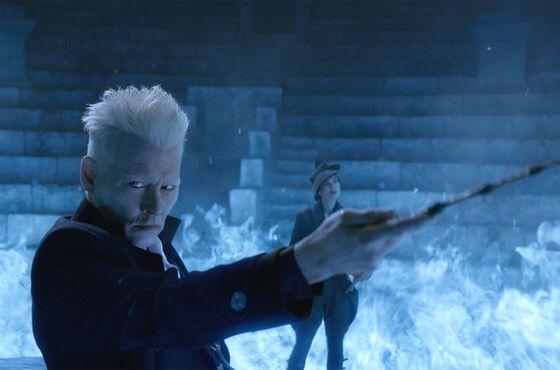 "Grindelwald" -- the second of five expected movies from the "Fantastic Beasts" series -- took in $62.2 million in ticket sales, Comscore Inc. said Monday. That was shy of the $65 million predicted by Box Office Mojo and Box Office Pro. Overseas the news was better, with sales of about $191 million.
The movie was dogged by mixed reviews. Rotten Tomatoes assigned it a rating of 45 percent, meaning the majority of critics didn't recommend it.
The film cost a pricey $200 million, before marketing costs, more than the $180 million spent on the previous movie, according to Box Office Mojo. With such a steep budget, the movie will need to lean on international sales to break even at the box office.
Paramount Pictures' "Instant Family," one of the weekend's other debuts, generated $14.5 million and placed fourth. That was a bit ahead of the forecast of $14 million by Box Office Pro. The comedy, starring Mark Wahlberg and Rose Byrne, got mixed reviews.
20th Century Fox's heist movie "Widows," from Oscar nominated director Steve McQueen, placed fifth with $12.4 million, in line with Box Office Pro's $12 million forecast. It scored better with critics, with 91 percent recommending the movie on Rotten Tomatoes, and has been cited as a possible Oscar contender.