The Best Home Bar Doesn't Need the Fanciest Bottles
(Bloomberg) -- The key to stocking your own standout home bar is focusing on quality basics. To find the best, we surveyed a broad spectrum of bartenders at top cocktail spots, from craft havens to celebrated dive bars, about the well spirits they use for five of the most commonly ordered cocktails.
The well—aka the speed rail in easy reach of the bartender and often out of sight of the customer—is where the most frequently used bottles are stored. Traditionally, "well drinks" are made with spirits that maximize profit margins for the bar. That might mean bottom-shelf brands, sometimes even bottles that are pushed by distributors and that the bar can't get rid of any other way. So it's no wonder that well spirits often carry a reputation as cheap swill and that many guests prefer to request their favorite brand instead.
At upmarket establishments, price is only part of the equation. More often, it's about finding a balance between value and quality. Versatility is also key: For example, a spirit that works seamlessly in both shaken citrusy drinks and more austere stirred cocktails will earn its keep in the well. In fact, some bartenders scoff at calling it a "well spirit" at all.
"We feel the connotation of the word 'well' doesn't do our bottles justice," says Erick Castro, proprietor of San Diego bars Polite Provisions and Raised by Wolves, where he trains his staff to use the phrase "first pour," instead. The point of changing the verbiage? "To remind guests that we are only serving bottles that we would drink at home." ("House pour" is another popular alternative.)
In addition to the well spirits they use for five key cocktails, bartenders were also asked which brands guests call for ("call spirits") in the same drinks—that is, the name-brand spirits whose premium might depend on a fancy bottle or marketing campaign. We also asked how those top-shelf selections affect final drink prices.
Here's how the bottles stacked up, plus pro picks to stock for your own "house pour." 
Bonus: Savvy drinkers might save a few bucks per cocktail when ordering out, if what's in the well is one of the top bottles below.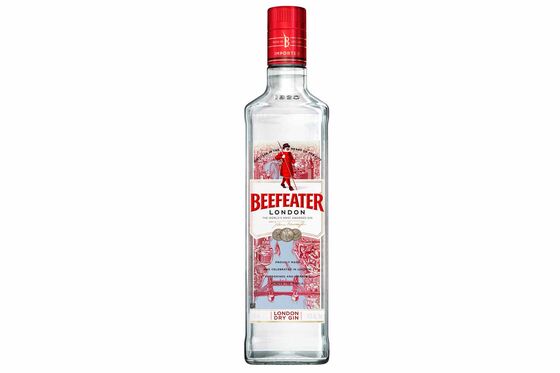 What's in the well?
By a wide margin, Beefeater. Other responses given by multiple bartenders included Barton's, Bombay Dry, Broker's, Fords Gin, and Gordon's.
What do customers request?
Hendrick's Gin took the top spot, closely followed by Bombay Sapphire and Tanqueray.
How does top-shelf gin change the drink price?
Compared to the average $12 for a well Martini, on average, a Martini made with a call spirit costs $14.
What brand you should take home? 
Beefeater London Dry Gin ($18, on average, for a 750mL bottle). Bartenders across the board described it as dry but striking the right balance between citrus and piney juniper notes, which makes it a versatile partner for a wide range of drinks.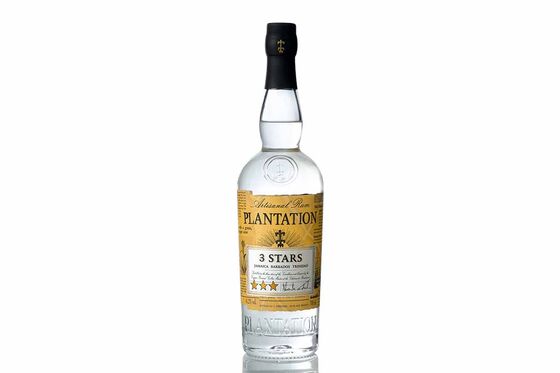 What's in the well?
Overwhelmingly, Plantation 3 Stars. Other brands mentioned by more than one bartender included Appleton White, J Wray, Barton's, and Flor de Cana 4 Year.
What do customers request?
Bacardi, trailed by El Dorado 12 Year and Plantation 3 Stars.
How does top-shelf rum change the drink price?
On average, the "well" Daiquiri cost $12, compared to the $13 "call spirit" Daiquiri.
What brand you should take home? 
Plantation 3 Stars white rum ($20 on average). "This spirit manages to combine both the depth of wood-aging with the freshness of a spirit right off the still," explains Nicholas Bennett, beverage director at New York's Porchlight. "Combined with the brightness of some lime juice, it creates a fantastic cocktail."
Pro tip: You can also use the bottle to make a house blend, as rum haven Blacktail does. Head bartender Will Pasternak says he mixes Plantation 3 Star, Cana Brava 3, Rum Barbancourt, and El Dorado 3 Year "to best replicate the Cuban rums of old."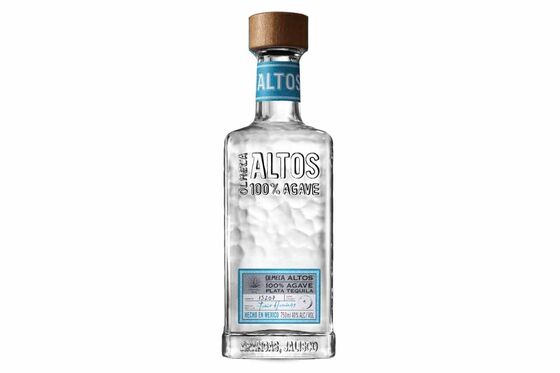 What's in the well?
Olmeca Altos Tequila Plata, by a wide margin. Runner-up: Pueblo Viejo.
How does top-shelf tequila change the drink price?
It makes a big difference, raising the price from $11 on average for a "well" Margarita to $15 on average for a Marg made with a "call" spirit.
What brand you should take home? 
Olmeca Altos Tequila Plata ($25 on average). "It's got a nice, earthy terroir flavor but has some hints of fruit as well," notes Harrison Peaks, Head Bartender at the Patterson House in Nashville.
Of note, for those who specified an expression, almost all bartenders said their well tequila is blanco/plata/silver. We might suggest upgrading your tequila to a reposado, which is lightly barrel-aged and suitable to sip or mix.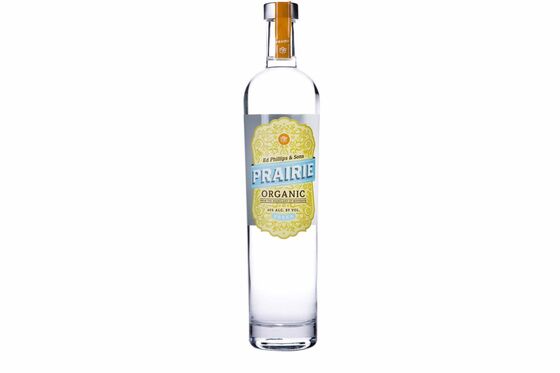 What's in the well?
Prairie Organic, followed by Wodka Vodka. Hangar One, New Amsterdam, and Smirnoff all received multiple nods, as well as Aylesbury Duck from the 86 Co., a high-end distributor and distiller run by current/former bartenders. 
What do customers request?
Tito's, trailed at a distance by Ketel One.
How does top-shelf vodka change the drink price?
On average, a "well" Moscow Mule costs $11, while the "call" version is priced at $13.
What brand you should take home? 
Prairie Organic, a corn-based vodka made in Minnesota ($17 on average). And although it didn't make the popular vote, for a few dollars more we'd also suggest Icelandic vodka Reyka, which was Castro's pick: "It is perfect for vodka cocktails and has a great cost on it," he says.
Whiskey, for an Old-Fashioned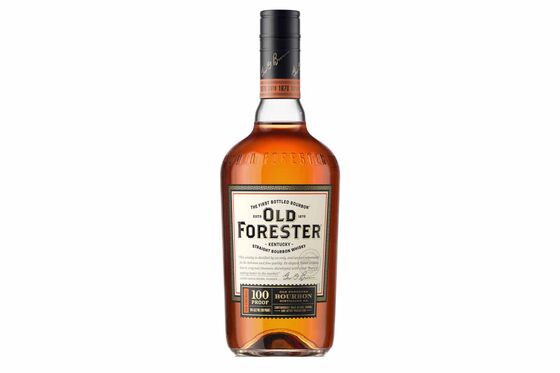 What's in the well?
Old Forester Signature 100 Proof was mentioned most often, followed by Four Roses Yellow Label and Buffalo Trace.
What do customers request?
Maker's Mark and Bulleit Bourbon tied for the top spot, followed by Woodford Reserve.
How does top-shelf bourbon change drink price?
It doesn't change it much; on average, the "well spirit" Old-Fashioned cost $12, and the "call spirit" version cost $13.
What brand you should take home? 
Old Forester Signature 100 Proof bourbon ($22 on average). "It has a nice balance of sweetness, spice, and maturity," says Matt Tocco, Beverage Director for Nashville's Strategic Hospitality group. Plus, it doesn't hurt that it's bottled at a stiff 100 proof, "which brings plenty of flavor and heat to the cocktail."
While most bartenders said they typically reach for bourbon to mix Old Fashioneds, the minority who prefer to use rye whiskey unanimously specified one brand: Rittenhouse Rye ($24 on average).
Fred Yarm, bartender at Boston bar and restaurant Nahita, describes it as "a proven workhorse of a rye," with a pleasing flavor profile that balances grain and spice notes. Bonus: "It soothes the guest when I tell them that I have the product at home, too."