Saving Small Businesses One Mail-Order Cheesesteak at a Time
(Bloomberg) -- Since the coronavirus began to wreak havoc on the food industry, Pat's King of Steaks, the 24/7 Philadelphia cheesesteak institution, has seen business at its window drop 80%. Likewise, New York landmark Ess-a-Bagel has seen retail business fall 80% since mid-March, when shelter-in-place rules took effect.
Countless small businesses like them have been forced to shutter because of similarly challenging numbers. But Pat's and Ess-a-Bagel have continued turning out their specialties thanks to the online gourmet food store Goldbelly.
"We're making 8,500 cheesesteaks a week for Goldbelly," says Pat's owner, Frank Olivieri. The Philly stalwart has already shipped about 55,000 of its melty cheese-meat behemoths, flash-frozen and requiring only reheating, since mid-March; orders are sold out through the end of May.
Ess-a-Bagel Chief Operating Officer Melanie Frost says her landmark stores are shipping about 500 orders, or 6,000 bagels, a day because of the company. "And we could do more. Thank goodness for Goldbelly," she says.
Goldbelly has been around since 2013, helping food lovers procure authentic New Orleans king cakes and Texas pecan pie. Chief Executive Officer Joe Ariel started the company with about $3 million in funding from sources such as Intel Capital Corp. and the Silicon Valley incubator Y Combinator Inc. It has grown steadily through word of mouth—and relentless online advertising.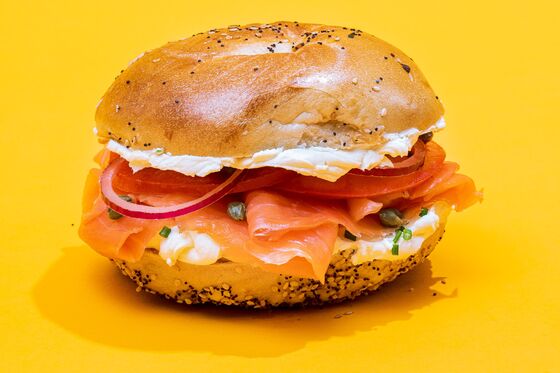 But the site has seen accelerated growth since shelter-in-place rules took effect. It's currently one of the few success stories in the food world during the pandemic. Ariel says business is up 200% through mid-April compared with the same time period last year, but he declines to disclose specific figures. "We're seeing more demand than at Christmas, which is our biggest time," he says, adding that the order size has gone up about 30%.
The service currently works with some 500 vendors including Walter's Hot Dog Stand in Westchester, N.Y., and Snow's BBQ in Lexington, Texas. Since the pandemic began, Ariel says, he's been fielding hundreds of requests a day from places eager to ship their specialty. Newly activated is New York's most famous pepperoni slice, from Prince Street Pizza, which is shipped frozen, ready to crisp in the oven.
"For local restaurants, we can help open up the rest of the country. People understand the value proposition of food e-commerce much more than they did a couple of months ago," Ariel says.
Apps such as Seamless and Caviar can transport many of the foods Goldbelly offers across town, but they can't get a Langer's Deli pastrami sandwich from Los Angeles to Boston. Potential competitors including Mouth and IGourmet specialize in curated packages such as cookies and cheeses, as opposed to the decadent dishes that might have starred in Man v. Food. For small businesses that depend on expanding their scope beyond the now evaporated local traffic, the service has become a vital source of revenue.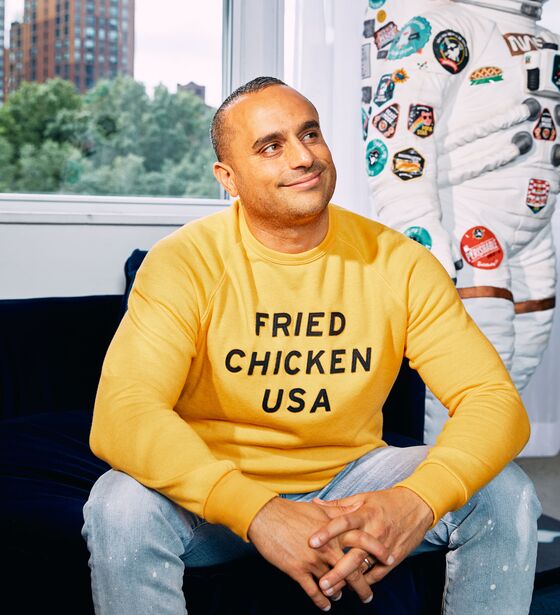 Cooped-up, bored people are willing to pay a premium for indulgent foods that make them feel better, and Goldbelly is accommodating them—especially those who might crave dishes from a place they can no longer travel to. A canceled vacation to New York can be evoked with mile-high deli sandwiches and black-and-white cookies.
To capitalize on the emotional connection people have to local specialties, the company has released a new subscription box that benefits first responders. Customers can order three- or six-month packages from Chicago, Los Angeles, Miami, New Orleans, New York, and San Francisco, filled with signature foods; 100% of the proceeds go to  care packages that are sent to first responders and health-care workers based on foods they request, and customers can nominate people to receive them. (Chrissy Tiegen was the first to place an order, and she went further, sending an additional donation of Little Italy cannolis to paramedics in Indianapolis.) 
One of bestsellers during the pandemic has been a not-so-local business. The Shake Shack Inc. package, introduced at the end of March, has already sold more than 80,000 burgers.
"We're thrilled to offer our guests the ability to re-create the Shack experience in their own homes," said culinary director Mark Rosati via email. "Now more than ever, we need to find new ways to connect with our guests." (Ariel says that the backlash over the company's $10 million government stimulus loan—subsequently returned—hasn't hurt sales so far, though he received comments.)
One reason a major company such as Shake Shack forms a partnership with Goldbelly is because the company is very good at packaging invariably delicate products. It spends months figuring out optimal conditions for shipping, whether its refrigerated and ready to reheat, like a cheesesteak or pizza; or a kit, like Pittsburgh's famed Primanti Brothers sandwich, a mess of griddled meats topped with fries and coleslaw, to be assembled at home.
All that means it takes time to onboard potential vendors, leading to that bottleneck in requests. Ariel likes to check the quality of each item and how it can survive shipping in good shape.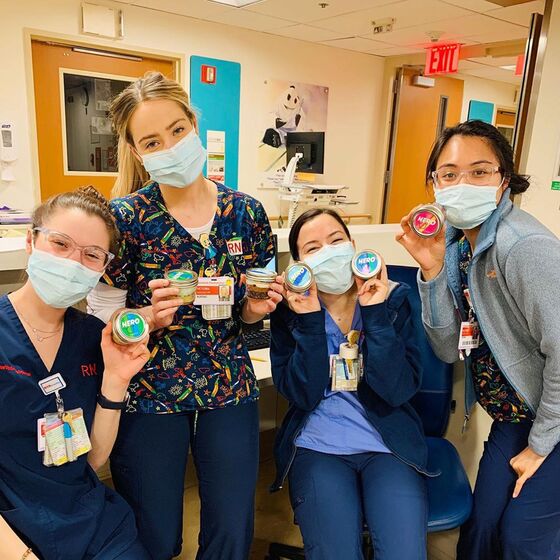 The cost of a Goldbelly order varies. The eight-pack ShackBurger costs about as much—$49—as it would to pick up the cooked burgers at the Madison Park flagship, but shipping starts at $15. An eight-pack of Pat's Philly cheesesteaks is $99, not including shipping; those sandwiches are about $6 each at the window in Philadelphia.  
And though food production is better for restaurants than, say, T-shirt sales because it entails hiring workers to cook food, it doesn't replicate pre-Covid-19 sales. Olivieri at Pat's says he had to lay off 11 people and is working with a skeleton crew.
Nor can it ever replace actual local business, even for successful partners.  
On the Philadelphia Philly's opening day, "we might do 5,000 sandwiches," Olivieri says. "It's nothing like that now." They get some business from Seamless deliveries and relentless fans who show up at the window. But still, he says, "if it wasn't for Goldbelly, our doors would be closed."