For Thief of $1.3 Million Richard Mille Watch, Options Are Limited
(Bloomberg) -- An Azerbaijani tourist's carefree Ibiza getaway came to an abrupt halt last week when a pickpocket reportedly stole his Richard Mille watch, one of the most expensive ever made.
The 22-year-old's watch, an RM 50-03 Tourbillon Split Seconds Chronograph Ultralight McLaren F1, is worth about $1.3 million and one of only 75 models the luxury watchmaker released in 2017.
According to Spanish newspaper Diario de Ibiza, the owner was walking along the sea in Ibiza with another young man around 4:30 p.m. on June 19 when the thief shoved him several times and stole the watch.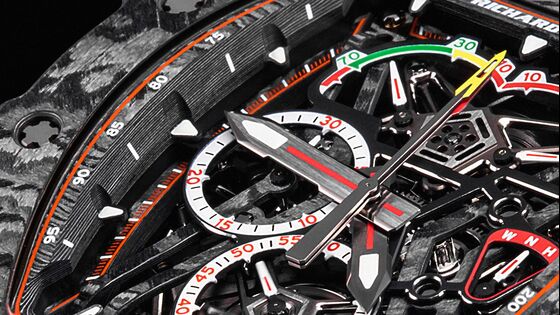 The victim, who was left with injuries to his wrist and arm, immediately reported the theft to the police in Ibiza.
Inspired by the McLaren F1 cars, the watch weighs only 38 grams with the strap included and is made of ultralightweight titanium, Carbon TPT, and Graph TPT, a material six times lighter than steel and 200 times stronger that was first introduced with the watch's release. Containing the substance graphene, the material's discovery earned the scientists who isolated it the 2010 Nobel Prize in physics.
The timepiece was created as a nod to Formula One, resembling the wheel design of the McLaren cars. It's a manually wound split-seconds chronograph movement with a tourbillon and a 30-minute totalizer along with torque and function indicators controlled by the crown.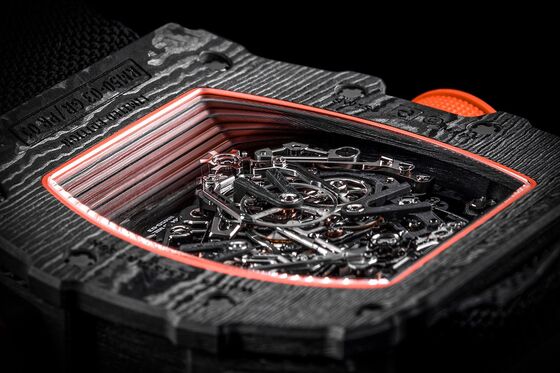 It's also the lightest split-seconds chronograph ever made and the first co-branded timepiece from Richard Mille's partnership with McLaren-Honda, which arose from Mille's longtime relationship with F1 teams and their drivers who served as official ambassadors.
James Lamdin, the founder of vintage watch dealer Analog/Shift LLC, says the thief probably didn't realize the watch was limited edition, which makes it more difficult to resell.
"It was most likely targeted because it was a Richard Mille not because it was a $1 million Richard Mille," he says. The brand's watches, which are expensive across the board, have a distinctive look to them. Add in the recent popularity of Richard Mille—Jay Z and Drake have recently worn them—and the timepiece is incredibly identifiable, according to Lamdin.
Even on the black market, the watch would only fetch a portion of the $1.3 million. "Any of the guys capable of spending that money are going to get one new," Lamdin says.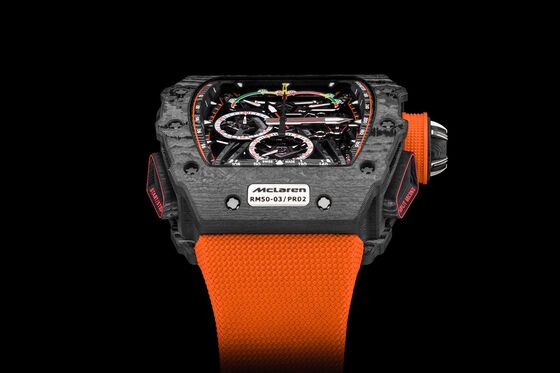 Eric Wind, owner of pre-owned watch site Wind Vintage, adds that watch thefts especially in Europe have become more common in recent years. For instance, tennis star Rafael Nadal's $376,000 Richard Mille RM027 tourbillon watch went missing from his hotel during the French Open in 2012 (it was later recovered).
"Thieves are definitely aware of what these watches look like, and they are a target for people," Wind says.
If you're lucky enough to own one, Wind advises making a record of your watch's serial number—the only way to track it down if lost or stolen. Insurance is also always a good idea, especially if your timepiece is in the six-figure range.
Laura Hughes, director of communications for Richard Mille, said the company did not wish to comment on the theft.