The World's No. 3 Restaurant Is Coming to America
(Bloomberg) -- If you ran one of the world's top restaurants and were making your first foray into America, where would you go? New York? Los Angeles, the country's current dining hot spot?
In mid-November, Colagreco will open his first U.S. property, Florie's, at the Four Seasons Resort Palm Beach; this will be a substantial piece in the property's recent $45 million-plus renovation.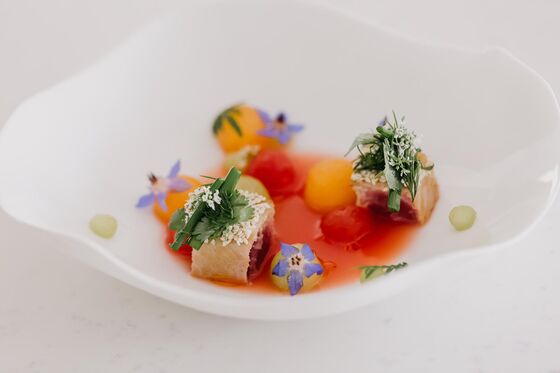 Florie's will be a very different prospect from Mirazur, a restaurant that resembles an old James Bond villain's hangout, perched in the mountains above the French Riviera. The family-owned, 40-seat Mirazur focuses on produce from the garden and local seafood. The Palm Beach space will have 200 seats in one of the world's most recognizable hotel chains, Four Seasons Holdings Inc., in a city that isn't known for its world-class restaurants.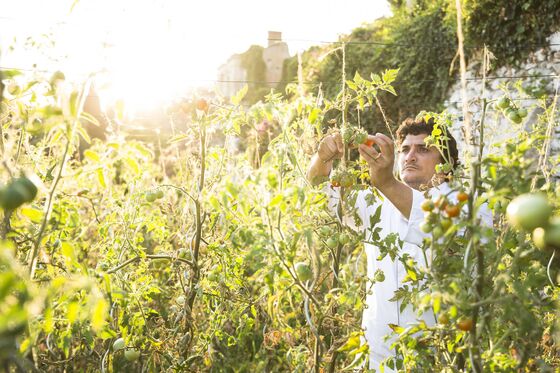 Nadim Ashi, owner of the Four Seasons property, offered the space to Colagreco so it could become a leader in the Palm Beach food scene and advance the level of dining in the area.
"It is an ideal place for me with all the similarities it has with my home in the South of France. The sun, the water, the good products," Colagreco wrote in an email. "The setting and the atmosphere will combine into a culinary direction that is Mediterranean-inspired on one hand, and locally-rooted through the products and the people on the other."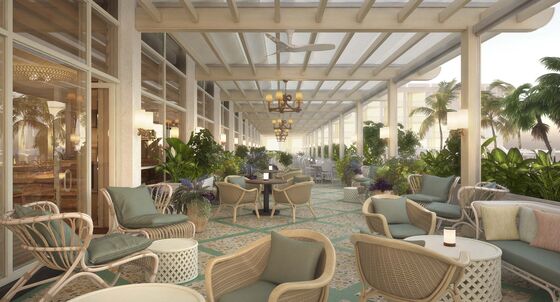 The menu at Florie's will include Colagreco's signature "sharing bread and poem": a fresh-baked loaf resembling a curled-up starfish with a bowl of lemony olive oil and an ode to bread by the poet Pablo Neruda (the chef calls it "an essential milestone in my vision of what a meal should be"). Another familiar dish will be his entree of lamb shoulder, sweet potatoes, dates, walnuts, and black sesame sauce, and a dessert of white chocolate mousse with passion fruit ice cream.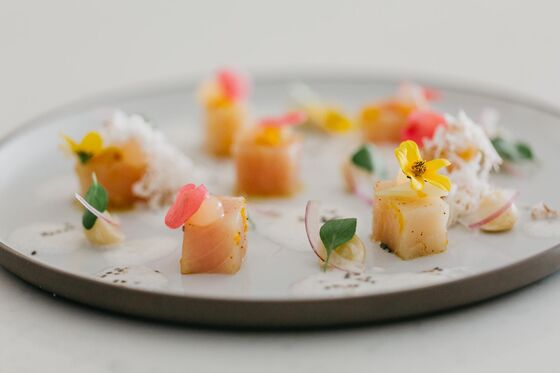 But Colagreco estimates that 80 percent of the menu will be new, with a particular emphasis on local fish and citrus. The chef, who was born in Argentina and trained with such icons as Alain Ducasse in France, is assembling an arsenal of live fire to cook dishes that represent his background and the Mediterranean menu. There will be a wood-burning oven, a yakitori grill, and the spit-roasting rotisserie-styled instrument "à la broche." Colagreco is particularly excited to introduce his lobster à la broche, a Floridian take on rotisserie chicken, with lime and herbs. He'll also offer dishes including eggplant and mozzarella with Parmesan cream from the oven, and wagyu beef with red peppers from the yakitori grill.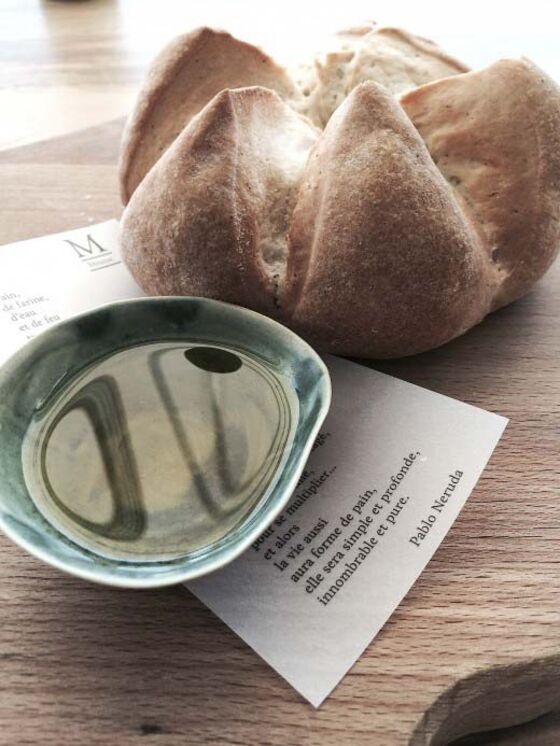 Among new appetizers, Colagreco will offer hamachi crudo with citrus and macadamia milk, as well as chilled watermelon consommé with chorizo oil.
There will, of course, be Florida-hotel staples: pizzas and pastas. Selections are still being finalized, according to Colagreco.
The bar will feature seasonal, produce-driven drinks; sommelier Jessica Altieri oversees the wine list; her by-the-glass list is 100 percent sustainable.
After having just one restaurant for almost a decade, Colagreco has been on a roll of opening new places over the past four years, from the Grand Coeur brasserie in Paris to Azur in Beijing's Shangri-La hotel to BFire in the skiing town of Courchevel, France. He says he's open to more Four Seasons collaborations around the world. "Why not?" he asks. "If it's a fruitful collaboration, I'm always open for a challenge."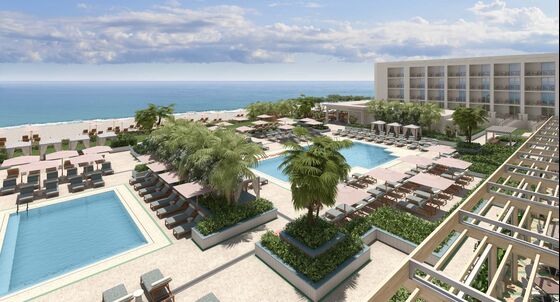 Colagreco's profile in the U.S. is relatively low compared with other World's 50 Best chefs like René Redzepi and Massimo Bottura; that will change with Florie's.
But Colagreco won't promise it will appear on the World's 50 Best list. "Florie's is going to be quality-orientated in the choice of products and how they are sourced locally," he says. It's not his explicit plan to aim for the list, he explains. "But I will push my team in that direction."