Throw a Party, Save the World
(Bloomberg Businessweek) -- You should host a party. Our civilization depends on it.
If that sounds overly dramatic, know that I'm not the only one sounding the alarm that society is falling apart because we've forgotten how to hang out.
Sociologists have been fretting over our fraying social bonds for a while, but the warnings are getting more dire. Research last year in the Public Policy & Aging Report considered social isolation a public-health threat worse than obesity or smoking. In October an American Cancer Society study of 580,000 people found that the most isolated white Americans were up to 84 percent more likely to die from all causes than the least isolated. The most isolated black people had a twofold higher risk.
In the U.K., Prime Minister Theresa May—otherwise quite busy—in 2018 appointed a minister of loneliness for the more than 9 million adults there who are "often or always lonely." In the U.S. an AARP survey from the same year found that 1 in 3 adults older than 45 is lonely; life expectancy has stopped rising; and a prime culprit is "deaths of despair" from suicide, alcohol, and drug abuse.
It wasn't always like this. Last century, people got good at building community. They put up Elks Lodges and union halls, organized bowling leagues and civic groups. Their taxes built pools, parks, community centers, and libraries, with philanthropists such as Andrew Carnegie pitching in. Your community wasn't a few close friends and family members or a couple of tolerable co-workers. It was a whole bunch of people who made you feel less lonely on a regular basis. Community was where we went for advice, intel, juicy gossip. It's where we found people to date and marry. And in a crisis, it came together.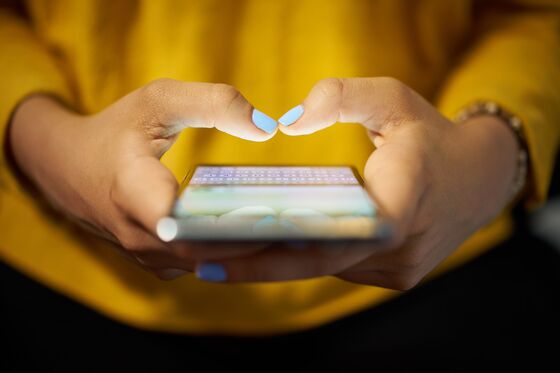 The biggest reason things have changed? "The internet," says Julia Bainbridge, creator and host of the popular podcast The Lonely Hour. "Yes, it can alleviate loneliness—social connectivity with a click!—but that's only a temporary form of self-soothing." Our innate desire for community and connection is why we rushed onto social media in the first place. We friended, shared, liked, argued. The smartphone let us reach anyone at any time.
After studying the spiritual lives of millennials, a group of scholars at Harvard Divinity School called How We Gather describes how that worked out: "Young people are both more globally connected and more locally isolated than ever."
A year ago, Mark Zuckerberg acknowledged Facebook Inc. was falling short in the community-­building department. Content on the site "is crowding out the personal moments that lead us to connect more with each other," he wrote, vowing to shift Facebook's focus "to helping you have more meaningful social interactions."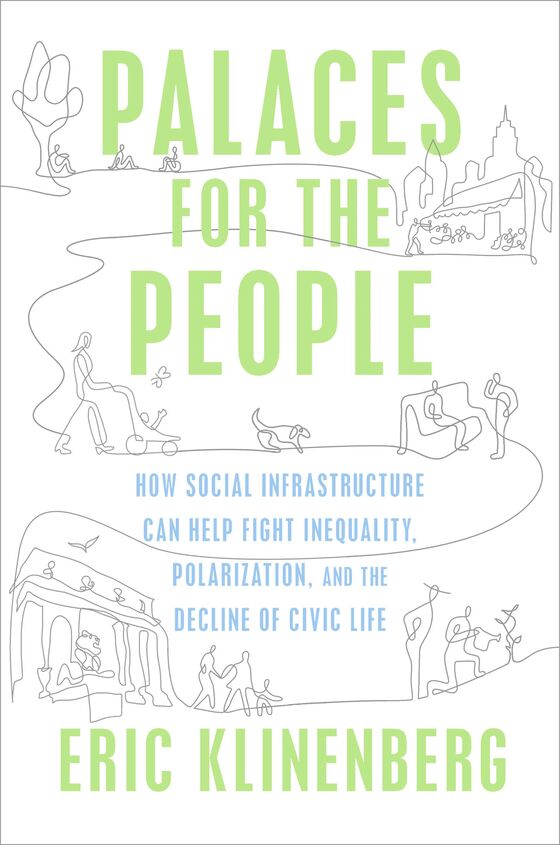 Sociologist Eric Klinenberg isn't as convinced that the internet is the root of the problem. For one thing, he's not sure we really have a "loneliness epidemic." (Perhaps some percentage of us has always been lonely.) Instead, his new book, Palaces for the People: How Social Infrastructure Can Help Fight Inequality, Polarization, and the Decline of Civic Life, argues that the bigger reason for our societal ungluing is that we've neglected the institutions that once supported our communities. Also, plenty of other social trends are making us feel more untethered than previous generations: People are less religious, marrying later, having fewer kids at older ages, and more likely to live alone.
And yet, Klinenberg allows that "people are exhausted and unhappy when they spend too much time on their screens." Ideally, social media serves as a supplement to—not a replacement for—our social lives, he says. "One really big problem is that people are distracted even when they're with each other."
One technology company that's trying to increase real-life community-building is Nextdoor, a social network that reduces the creepiness of connecting with strangers by verifying names and addresses, then nudging neighbors to connect over common interests, such as book clubs or barbecuing.
"While we are clearly a technology company, it's with a goal of: 'How do we get people off their phones and off their apps?' " says Nextdoor Chief Executive Officer Sarah Friar. Usage has surged during recent hurricanes and wildfires, she says. "In the moment of crisis, people see the real benefit of community."
At the very least, let's agree: The more time we spend with our devices, the more time we need with actual human beings as well—with people who look at us, not down at their phones every three minutes. Moreover, let's stipulate that our jobs and our spouses can't fill this ­community-size hole in our lives. The sociologist Ray Oldenburg has argued that the missing ingredient is what he's coined the "third place"—spots beyond home or work—where people can gather and connect.
This realization is starting to hit some unlikely corners of society. Brick-and-mortar retailers, for example, are figuring out how to make themselves into gathering places to accentuate one advantage over online competitors. Apple Inc., for example, is turning stores into "town squares" that encourage customers to linger. Starbucks Corp., which bills itself as one of these third places, has begun opening mammoth Roastery outlets that are part theme park, part coffee shop/bar, and, it hopes, part hangout. Meanwhile, upscale apartment buildings are betting residents will pay higher rent or give up private space in exchange for shared amenities such as outdoor terraces, grilling stations, pools, gyms, lounges, and party rooms.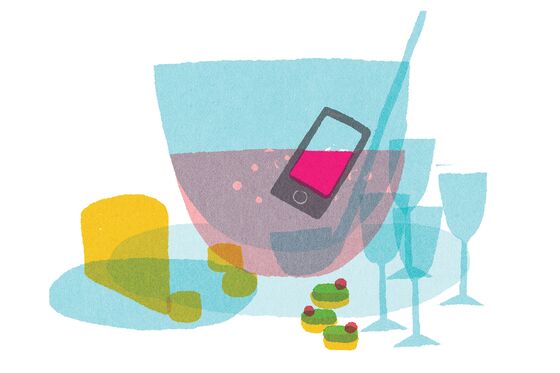 Gehl, an architecture firm that's pioneered an "observational approach" to social urban spaces in San Francisco, Shanghai, and Copenhagen, has done extensive research on solutions that foster real interaction, and it's not easy. Public plazas that look fantastic in a mock-up often aren't anywhere you'd want to spend a lunch hour—too noisy, windy, or lifeless. "You have to be intentional about making this happen," says Matthew Lister, director of Gehl's New York office. The key, he says, is constantly experimenting with the smallest details. Is there enough shade? How far apart are the benches? If there's a place for the kids to play, is there a place for their parents also?
Tishman Speyer, a global real estate investor and developer, is doing something similar in its office buildings. At New York's Rockefeller Center complex, where 18,000 employees work for companies large and small, Tishman built a 33rd-floor clubhouse with a cafe, foosball tables, nap pods, and an event space for gaming or photography groups to gather. "Even though it was in an office building, we wanted it to feel like your living room," says Tishman managing director EB Kelly. There's lots of greenery, soft seating, and even carefully chosen scents and music. It's been so popular, the company is creating similar spaces in other buildings around the world and converting office lobbies so they look more like hotel lobbies, inviting tenants and guests to interact.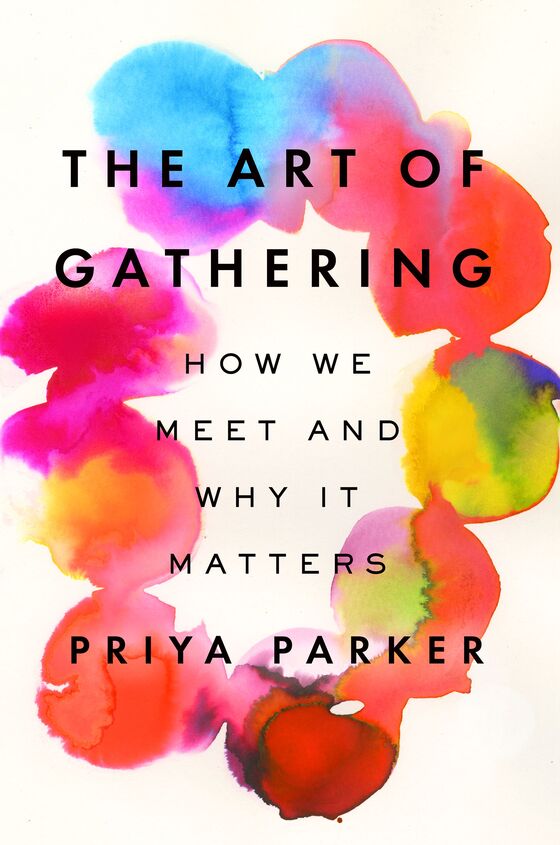 There's "this desire and need for a space where humans can come together and interact face-to-face," Kelly says. "There is a significant unmet demand for a place that feels both private—in that it's not the middle of Grand Central Terminal with a zillion people running around—and isn't your office and your home."
These ideas are all great. But the most urgent need right now is for people who assertively take on the role of host. "Every time people gather, they are being brought into the opportunity to help one another, to do what they couldn't do or think up or heal alone," argues Priya Parker in her recent book, The Art of Gathering: How We Meet and Why It Matters. Too often, gatherings are on autopilot and leave attendees feeling disconnected. The job of the host, she says, is "to fuse people, to turn a motley collection of attendees into a tribe."
At the Wing, a co-working space and social club aimed at women, event attendees are asked to introduce themselves to everyone around them. "It might feel cheesy in the moment, but it helps take that social anxiety out of the air," says Marianna Martinelli, the Wing's head of community. The startup, which has five locations in three cities and plans to double that this year, has also created an app where members can connect and arrange to meet in person. "If you might not have the guts to approach someone you admire, you might have courage to email them to ask for advice," she says.
So while a city can build community with a thoughtfully designed dog park or a well-funded library, only you can knit together your own community. Parker suggests embracing "the power of the stranger" at a gathering. Invite new people and make them welcome among your old friends. Expand the tribe.
Your mileage may vary. You might even borrow an approach from Lister, the architect: Experiment, observe, then tweak. Country music or jazz? Tuesday evening potluck or Sunday picnic? Board games, dance-off, or just a friendly chat? Do whatever works to create something increasingly rare: a group of people laughing and talking, phones safely secured in their pockets and purses.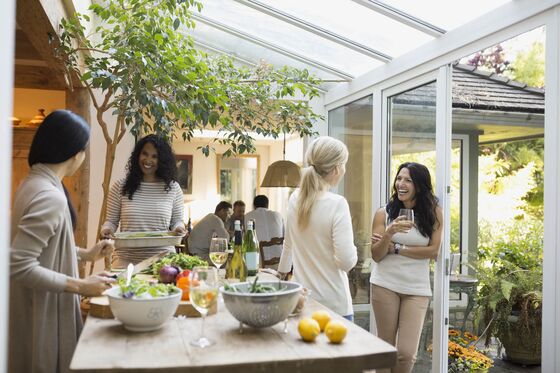 Too many potential hosts are scared off by outdated standards, left over from an era when women were expected to stay home and deliver the perfect party. I say: Put out some food and a punch bowl. Turn the lights down, and they won't see the dust. Wine and beer snobs can BYOB. A casual party is better than none at all.
The only ingredient you really need is someone willing to step up. When the Elks Lodge in Meadville, an industrial town in northeastern Pennsylvania, closed two years ago, it spelled the end of not only a community center but also its annual Jimmy Moore Christmas Party, which had been a popular benefit for needy children in the area since 1946. Then Nancy Mangilo-Bittner, the town's 66-year-old deputy mayor and City Council member, decided to take charge and organize it on her own. (She also has a day job.)
"It's obvious the community wants [the party] to continue," she says. But she worries about its future in a town where younger adults don't participate in civic groups and volunteer as much. "We're a tightknit community here," Mangilo-Bittner says. "If they hide behind their phones, how much longer will that last?" At least the Jimmy Moore Christmas Party is still going strong because she assumed the responsibility of hosting it. This year, one citizen gave out hundreds of pairs of socks. Another baked 35 dozen cookies. And all told, 260 children received presents and other goodies. And Mangilo-Bittner? She's a local legend.
To contact the editor responsible for this story: James Gaddy at jgaddy@bloomberg.net, Chris Rovzar