Prague Doesn't Just Want to Be Known as a Party City
(Bloomberg) -- At midnight on a freezing Friday, Dlouha street is thronged with foreigners clutching pints of lager, queuing club goers, and cabs pushing their way through the cobblestone streets.
It's all part of the thrill of one of Europe's top party cities -- Prague -- where drug possession is a misdemeanor, beer is cheaper than water and Sundays at the airport can resemble a walking-dead film as the hungover survivors of drinking jaunts wait for cheap flights home.
For those who live in the Czech capital's medieval downtown, it's a problem. While it's more staid than Bourbon Street during Mardi Gras, the shouts of revelers and sidewalks sticky with detritus of late-night partying prompt sleep-deprived residents to call the police almost every night. Now the city has turned to Jan Stern as its first ever "night mayor." His job is to revamp a nightlife image based on beer-halls and strip-clubs to a cooler one that might appeal to tourists more interested in Gothic spires, Franz Kafka and modern music and art.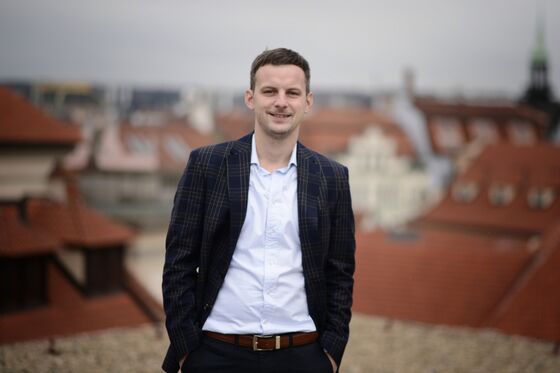 "Over the years, Prague has built up reputation of a party place, with cheap booze and almost no rules," Stern, 35, said at Prague's city hall. "It's time to change that."
Amsterdam created one of the world's first night mayor positions in 2014 to reconcile the city's staid day-time Dr. Jekyll persona with its after-dark Mr. Hyde. Other cities including Paris, Zurich and New York followed, sometimes introducing patrols of volunteers to remind visitors to stay classy and quiet and relay directions on where to catch a cab.
Stern has his work cut out for him. Europe's fifth most visited city last year, with 5.8 million arrivals, Prague is the driver of the Czech Republic's 10 billion-euro-a-year ($11 billion) tourism industry. Most travelers stay 2.3 nights on average -- pointing to a large number of weekenders and an opportunity to attract different types of tourists.
"It's one of our priorities for the next four years to steer Prague and change it from the low-cost destination where you arrive on a low-cost flight, get cheap accommodation and then go out for a pub crawl or hop on a beer bike," said Hana Trestikova, a member of Prague's council responsible for culture and tourism. "We'd like to profile Prague as a place of culture that can boast not only Unesco heritage buildings but also some great theater, opera and exhibitions."
Drawn by the free-flowing Pilsner Urquell -- from the town that gave Pilsner-style lagers their name -- tourists have helped ensure the Czech Republic tops global beer consumption at an annual 138 liters for every man woman and child. Lax drug laws, with possession of 10 grams of marijuana, 1.5 grams of heroin and 1 gram of cocaine only misdemeanors, are also a draw.
David Skala, who works under Stern in a committee that oversees night life, said the 30,000 residents of Prague's central district flood his office with daily complaints. Potential solutions include imposing restrictions on opening hours and traffic.
"The situation has been out of hand for some time, and now people are desperate," said Skala, 30. "Pub crawls are just pure evil. And it's not just the noise. The whole place looks like a circus."
Some of those whose livelihoods depend on the night scene aren't completely against making changes. Jaroslav Stanko, who manages the Roxy nightclub on Dlouha street, has mitigated noise created by the pub with insulation, a room for smokers and a team of bouncers if things get unruly.
He said he supports night spots having a more resident-friendly attitude and, for Night Mayor Stern, represents a more up-to-date scene involving art and other experiences.
"Limiting the traffic and setting some rules for people's behavior would be definitely positive," said Stanko, who's also on Skala's committee. "There's a lot of tension and complaints from the locals about the noise that needs to be dealt with."