Disney Fans Descend on Theme Parks Before Virus Shuts Them Down
Neither wind, nor rain, nor a global pandemic can keep some people from riding Big Thunder Mountain Railroad.
Fans in Orlando, Florida, and Anaheim, California, lined up Friday morning to visit Walt Disney Co.'s theme parks before they close due to the coronavirus.
While some rides were showing relatively short waits, the queue for some old favorites, such as the Haunted Mansion and Peter Pan's Flight, stretched as long as an hour, according to Walt Disney World's app. The wait time at the Seven Dwarfs Mine Train in Orlando was about 90 minutes.
The crowds were in line with expectations, with the parks expected to be busy at the start of the spring-break travel season, according to Fred Hazelton, statistician with Touring Plans, a service that tracks wait times at parks.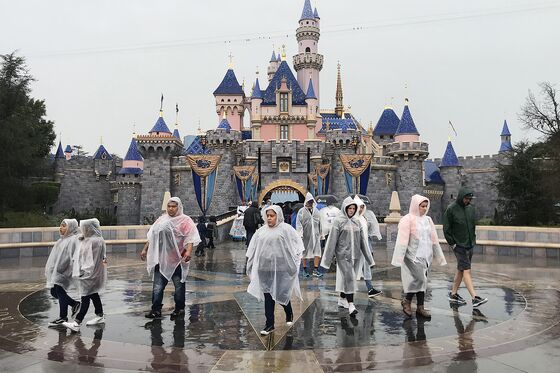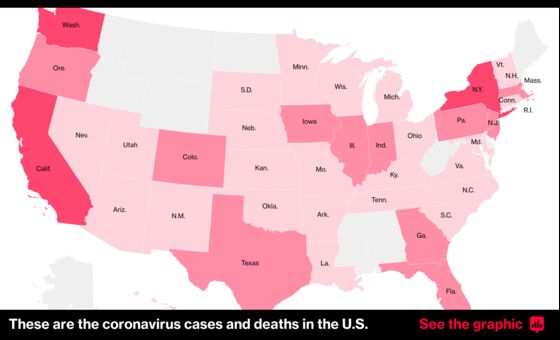 "I wouldn't say there was a bump in attendance because of the 'last chance to go for a while' effect," he said.
Disney announced on Thursday that its two theme parks in California will be closed starting on Saturday, while its four Florida parks will shut on Monday. Both closures will last at least through the end of the month. The moves came after California Governor Gavin Newsom banned gatherings in the state of more than 250 people. The number of people infected with the virus topped 1,800 nationwide on Friday, with 41 confirmed deaths.
Other park operators, including Comcast Corp.'s Universal Studios, SeaWorld Entertainment Inc. and Six Flags Entertainment Corp., also announced closures.
Disney's U.S. parks, as well ones in France, joined the company's resorts in Asia, some of which have been shut for weeks. Except for weather events, it's only the third time that Disneyland in Anaheim, the company's original park, has been closed in its 65-year history. The other dates were President John F. Kennedy's assassination in 1963 and the 2001 terrorist attacks.
Disney is offering refunds for tickets and hotel reservations as well as extending the days that annual passes can be used to accommodate guests inconvenienced by the closures.
The division including parks and consumer products was Disney's largest business last year, accounting for almost 37% of revenue.