Developers Push the Art Basel Crowd Toward a New Miami Neighborhood
(Bloomberg) -- Miami Art Week's center of gravity moves every couple of years—pulled at one moment by the gritty muraled walls of Wynwood, at another by the gleaming shops of the Design District. But during this year festivities, a new neighborhood that's been overlooked by the artistic glitterati is seeing a flurry of activity. Allapattah, nestled just west of Wynwood and north of Little Havana along the Miami River, is known for its Dominican community and grain warehouses. It's now the home of two major art complexes—the 100,000-square-foot Rubell Museum that opened on Dec. 4 and the new El Espacio 23 experimental art center developed by billionaire real estate magnate Jorge Pérez to exhibit his private collection and to develop artists in residency.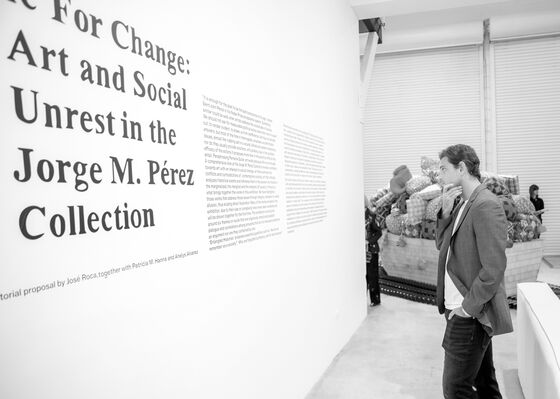 The Rubell Museum, set along abandoned rail tracks, houses 40 galleries in six former industrial buildings less than a mile from the original Wynwood home outgrown by what was previously known as the Rubell Family Collection. An empty parking lot was transformed into a garden filled with rare and threatened plants native to the Everglades and Florida Keys. Inside, the vast rooms are connected with a long artery of a hallway that culminates with Keith Haring's painting of a heart.

Works acquired by the Rubells very early in artists' careers, including Cindy Sherman's Untitled Film Still (#21) (1978) and Jeff Koons's New Hoover Convertible (1980), feature prominently in the inaugural exposition, as does an immersive work by Yayoi Kusama called INFINITY MIRRORED ROOM — LET'S SURVIVE FOREVER (2017). 
The warehouse was purchased for $4 million in April 2015, according to property records.
Almost 5,000 people showed up for the opening night on Dec. 3, which was sponsored by Bank of America. Across the street, at another building bought by the Rubell family, Dior held its men's fashion show, with Kim Kardashian in attendance and police cars around the block. Masked country music sensation Orville Peck rocked the house in an outdoor concert. Then fireworks lit up the sky.
"Art transforms neighborhoods" says Mera Rubell, a former teacher and the matriarch of the family clan that collects art and invests in real estate. "There are always frontiers. You just have to go there."
Jorge Pérez's Dream Factory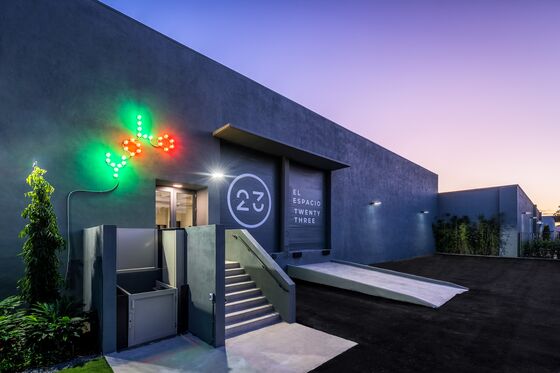 Just several blocks west in Allapattah, El Espacio 23 is a 28,000-square-foot arts center designed to serve artists, curators, and the general public with regular exhibitions. Its inaugural exhibit—"Time for Change: Art and Social Unrest in the Jorge M. Pérez Collection"—features more than 100 works curated by Bogota-based Jose Roca and explores themes that include identity, public unrest, and marginalized peoples.
"The first topic that was important to me, from the very beginning, was the artist as a social change agent," Pérez says in an interview at a preview of the exhibit. While his name sits atop the famed Miami-Dade County art museum in downtown Miami, Pérez says part of the reason he opened the new space to the public was to have more control over what was exhibited. To do what he wanted to do, he needed space—and lots of it. Pérez, who is worth $2.6 billion according to the Bloomberg Billionaires Index, says he spent about $7 million on the project, not including the art.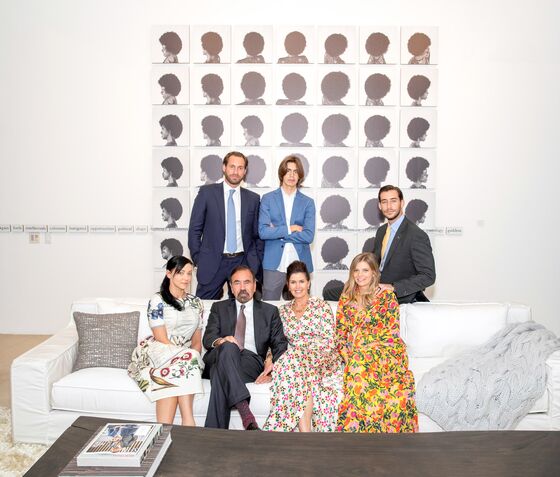 "I could not do this in Wynwood; it would be twice the cost, at least," he says, noting that Allapattah was located centrally in terms of employment opportunities and industry. "Wynwood is already changed. You couldn't be showing this,'' he adds, sitting just a few steps from Estudiante, a David-sized statue by Spanish artist Fernando Sanchez Castillo. It depicts a student being searched and humiliated by police. "There's just too much traffic of another type. I needed to find a place that was affordable and central."

Pérez, born in Argentina and raised in Colombia by Cuban parents, is known in known in Miami as the "Condo King" for redefining the city's skyline. 
Sitting on a plush couch in an area of the complex he calls his living room, Pérez says many of the pieces on exhibit are important to him on a personal level. While the exhibition doesn't present solutions to any of the problems depicted, he hopes that by identifying issues, people will be able to stop and think about what's going on in the world around them.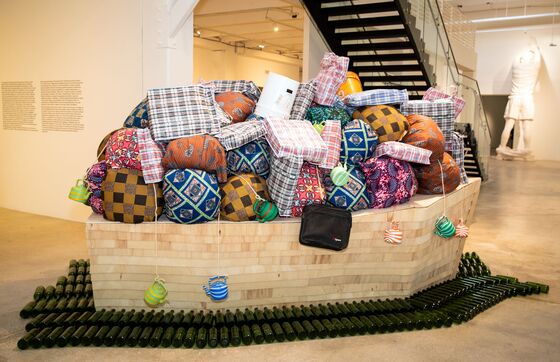 "When I was growing up, there was a huge discrepancy between the very wealthy and the poor, particularly in Latin America," Pérez says, noting that that discrepancy has worsened. "The rich keep on getting richer, and the poor keep on getting poorer, and that causes the problems that we have—drugs, with homelessness, with immigration, and that's what the collection talks about." Just next to the "living'' area sits a life-size boat full of bags made from fabrics typical of Africa in Road to Exile, an exhibit by Cameroonian visual artist Barthélémy Toguo.
"It shows you the fear that at any moment, this thing is going to collapse, which is what's happening with migrants,'' he said. "They're dying, trying to get away from the poverty and repression in their counties.''
As Allapattah emerges to attract galleries and artists, Pérez says he is aware of many of the issues that can emerge as neighborhoods change and says the area could be important for the development of affordable housing. He'll be bidding on 18 acres the city will put up for sale; although he doesn't say what he eventually wants to do with the area, affordable housing is on his mind. 
The Rubells bought the warehouse that makes up their museum for roughly $53 per square foot five years ago. Today, asking prices for industrial warehouses in the area range from $200 to $350 per square foot, according to Diego V. Tejera, a commercial real estate consultant specializing in Allapattah.
"Now you have prices that are really high and there are no buyers willing to pay them," he said. "All this past year very little transacted. People were waiting to see how all this pans out. With the grand openings of both of these venues, you are going to see more interest in the area."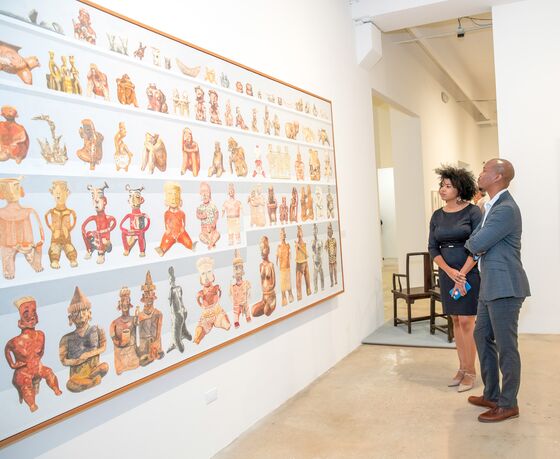 "The affordable rental market is extremely strong," he explains. "If I could build any amount of rental building at rents that people can afford, they would be 100% occupied all the time. The problem is that we're building a lot of rentals that people can't afford because of land prices."
Plus, Pérez acknowledges, profit plays a factor. "Developers make more money the more expensive the product they build, so there's been a tendency to build towards the more expensive product, and I think the needs are in the lower-price product," he explains. "We have to rebalance, and we're doing that.''
Experts in affordable housing are wary of the addition of glamorous arts spaces to the area. "There is absolutely a cost, and the cost is people being forced out of their neighborhoods, and the sort of ethnic and cultural vibe of a neighborhood gets completely transformed," says Robin Bachin, assistant provost for civic and community engagement at the University of Miami. "Even just looking at Allapattah, there's been a tremendous increase in the average home value in the last five years."
Most residents of Allapattah don't own their homes or businesses, Bachin says, and the number of LLCs that own parcels in the area dramatically rose in the past two years.
The Effect of Higher Property Values
"It's actually beneficial for an absentee landlord to not invest in the property, because if they think that they can actually sell the property, then the gain will be that much greater. It's really detrimental to the residents who live there, who don't own their property, as well as to the business owners, the mom-and-pop stores who most likely don't own their building.
"There's a great deal of concern of the impacts that that kind of massive development has on these working class communities of color—in the case of Little Haiti, obviously, a large Haitian-American community, and in the of Allapattah, a large Central American community," she explains. "We know, for example, historically in cities across the country, that when art spaces, studios, and galleries move into a neighborhood because it has cheaper rent, that is a harbinger of gentrification."
Pérez's Related Group is involved with the redevelopment of Miami's Liberty Square, which is the largest redevelopment of public housing in the southern United States. While his art spaces will undoubtedly make real estate in the Allapattah neighborhood pricier, Pérez says he wants to use them to confront the issue of home prices head-on.
"Housing affordability is one of the biggest issues that we have, in order for there not to be a complete displacement as neighborhoods change," he says. "There are many things that the private sector and the public sector can do, and exhibitions like this, I hope, will make everybody think about it."