Considering a Vacation Rental? Here's What to Know Before You Travel
(Bloomberg) -- Memorial Day traditionally heralds the start of the summer vacation season, but this one will look different than any other year on record. Spending this weekend is expected to fall by two-thirds, to $4.2 billion, compared with last year's holiday results. Nonetheless, travelers remain eager to get away from home, even if that means driving a short distance to someone else's. 
The ongoing coronavirus pandemic means that any venture away entails risk. That's not something to be taken lightly, especially now that many states are reopening, and case numbers are expected to rise.  

"It's a hard calculus," says David Abramson, a clinical associate professor at New York University's School of Global Public Health, about the decision to travel. "It is really worthwhile to get a break, to find relief, to feel as if there is normality to this, but that has to be weighted against what that risk will be," he explains.

Even those avoiding air travel are still exposing themselves to situations inherently difficult to control: Beaches and hiking trails may be crowded, rooms may not be properly cleaned, and a destination could see a sudden spike in infections. 

To regain some of that control, many may prefer a rental property, rather than a hotel room this summer, since it can provide more space and separation from other vacationers. 

Also worth considering is how a stay in a rental property can benefit small business owners whose livelihood depends on bookings, as well as local restaurants and grocery stores. In a study of nearly 400 rental businesses from property management platform Guesty, nearly all respondents suffered revenue loss in the first quarter of 2020, compared to the same time last year—and that's just through March. (The second quarter will close at the end of June.) Airbnb has said its revenue could drop by 50% this year.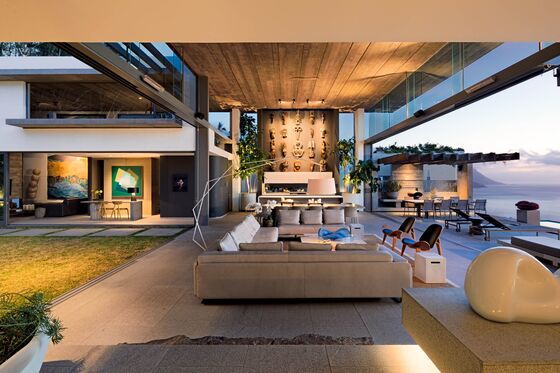 Airbnb and its main competitor, Vrbo, are hoping to salvage the summer vacation season, primarily through confidence-boosting policies that include flexible cancellations and new standards for cleaning. 

"Vacations and trips are meant to be a break from your routine, and there has been nothing more routine than the last few months," says Jeff Hurst, senior vice president of Vrbo. "A lot of people are clamoring for a break in the monotony."

For those making the decision to embark on a summer trip, experts say there are ways to mitigate risks and prevent germ transmission across state lines. If a vacation rental is in your plans, here's how to book it responsibly.
Weigh the Destination Options
Instead of just dreaming about an ideal locale, it's worth contemplating whether that destination is seeking tourism. While such areas as Chicago face rising Covid-19 case numbers, others are beginning to welcome visitors. For instance, Branson, Mo., has reopened entertainment venues and restaurants. 
"We feel like we have a good program in place of protecting guests and visitors, in terms of cleaning regimes and social distancing," says Jeff Seifried, president and chief executive officer of the Branson Chamber of Commerce. "We're projecting we're going to have a pretty decent summer."

That's in large part because the Ozark Mountains town is an easy destination to reach by car. Most of Missouri's cities, including St. Louis and Kansas City, have had relatively few cases, compared with other metro areas. The state has experienced fewer than 20,000 cases, according to latest figures from the Centers for Disease Control and Prevention; New York has notched almost 10 times as many. 
Besides picking a drivable destination, Amesh Adalja, a senior scholar at the Johns Hopkins University Center for Health Security, recommends picking "destinations that are less crowded and more conducive to social distancing" in order to mitigate risk. Also be mindful of the local outbreak situation and the capabilities of nearby hospitals in order to get ahead of a worst-case situation and prevent spikes in communities with limited health-care facilities. For instance, Southampton in New York's Long Island is home to nearly 55,210 people year-round, but the summer population can swell to twice that number, or more. Eastern Long Island's Stony Brook Southampton Hospital has only eight ICU beds—no larger than the capacity of many vacation rentals. 
Consider an All-in-One Destination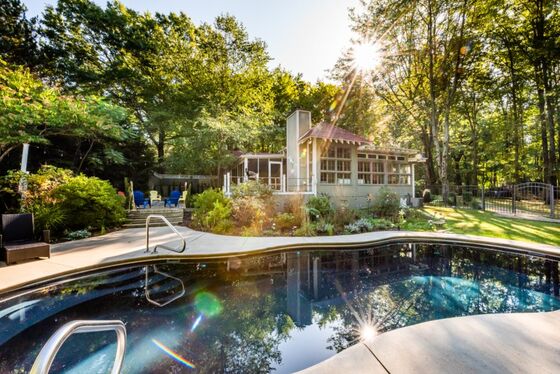 Erika Milovich, co-owner of Michigan-based Bluefish Vacation Rentals, suggests picking a home that builds in the fun. "Make your rental your destination," she says. That could involve beach access, a fire pit, or a pool that provides activities for both kids and adults.

Before booking, double-check that the listed amenities will, in fact, be available. In New York, for instance, pool technicians have been deemed non-essential, meaning that backyard swimming holes may remain empty from the winter. Milovich notes that in her home state, private pools and hot tubs are allowed to be open, but the rental homes she manages are not providing pool floats.

If the beach is in your sights, confirm whether oceanfront rentals have private or shared access. If it's shared, ask the host whether social distancing measures are being taken and check local government websites for their latest rules.  
Know the Cancellation Policy
"It's hard to know right now what the epidemic picture is going to look like in August," said Dr. Jessica Justman, an associate professor of medicine in epidemiology at Columbia University's Mailman School of Public Health, warning that there could be new and sudden outbreak clusters at any destination. In other words, reading the fine print on your cancellation policy has never been more important.

Airbnb, which extended full refunds for reservations booked before March 15, is no longer providing such protection; hosts can now set their own cancellation policies, though many are offering flexibility. Vrbo, meanwhile, is asking property owners and managers to offer a full credit if a cancellation occurs outside the pre-established window, and it strongly encourages at least a partial refund for situations in which a flexible credit cannot be accommodated. To help navigate the fine print, Vrbo has created search filters that highlight listings with the most relaxed cancellation policies.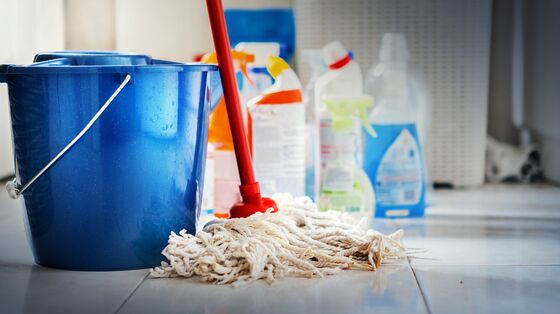 Rental platforms have been quickly ramping up standard protocols for cleaning between stays. In the Guesty survey, 60% of respondents said they had implemented more stringent procedures in light of the virus.

Airbnb has announced a new cleaning initiative that requires hosts to use a list of approved products and to wait 24 hours before entering the property to clean after a guest has departed. Alternatively, hosts can opt into a new feature called Booking Buffer to create a vacancy period of at least 72 hours between stays. 

Vrbo also asks that its property owners implement such additional measures as providing hand sanitizer and antibacterial soap products for guests and implementing social distancing policies during check-in and check-out.

Still, experts suggest cleaning upon arrival at a rental property.  Both the CDC and the World Health Organization have published specific guidelines for best practices, including wearing gloves while disinfecting high-touch surfaces such as tables, doorknobs, light switches, and countertops. "It may seem like a bit of overkill, but to me that's the way to be safe," NYU's Abramson says. "Treat it as your own house and as if the last person in had been infected."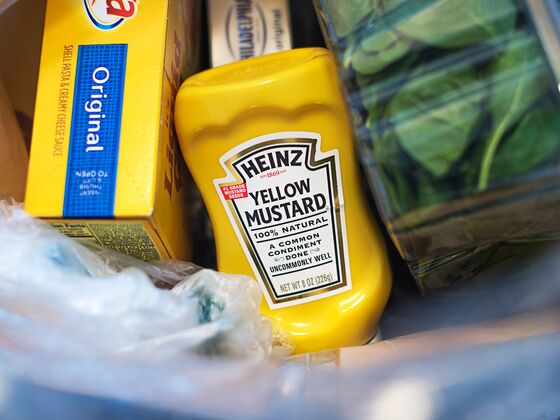 Prepare to pack more than just clothes if you want to reduce your risk, as well as that of local residents. Columbia professor Justman recommends bringing your own groceries, for instance, "so you don't have to go into a new grocery store." 

In addition, traveling with additional sheets and towels can provide peace of mind, in case it's unclear how the rental property's linens have been sanitized. You can always clean them again upon arrival, says Dr. Marybeth Sexton, assistant professor of infectious diseases at Emory University School of Medicine. A normal wash-and-dry cycle with detergent will eliminate the virus. 

Sexton reiterates the importance of thinking your entire trip through: the activities you want to do and ways to limit your time in public. "These are really hard issues, because people are clearly starting to feel a little crazy being cooped up in their homes," she says. "This is one of those areas where you want to be slow and methodical about how you make these decisions."