If You Thought the McGregor Fight Was a Disaster, His Whiskey Is Worse
McGregor, returning to the octagon for the first time in two years, unfortunately discovered, along with millions of UFC fans, that his athletic talents had not quite evolved much in the fashion of that million-dollar Macallan—or of even such lesser fare as, say, celebrity spirits: Marilyn Manson's Mansinthe for example, or George Clooney's $1 billion Casamigos Tequila, Danny Devito's Limoncello, Dan Akroyd's Crystal Head Vodka, Ryan Reynolds' Aviation Gin, Matthew McConaughey's Longbranch Bourbon, Bob Dylan's Heaven's Door Whiskey, my fellow Canadian countryman Drake and his Virginia Black American Whiskey, or even Justin Timberlake's Sauza 901 Tequila.
No, to encapsulate McGregor's performance, there needed to be a new 750-milliliter bottle of celebrity-endorsed spirit on the market: triple-distilled, aged three years, and bottled in Ireland for that purpose. Enter Proper Twelve, "paying tribute to where it all began" for McGregor. "Dublin 12" is the postal code for the Crumlin area of Dublin where the fighter grew up. The bottle copy assures it's a "proper Irish whiskey that's true to Ireland … a proper salute to all."
McGregor announced his new whiskey to coincide with the announcement of his first fight since he lost to Floyd Mayweather. The fighter declared, "I learned the values of loyalty and hard work. I respect other Irish whiskeys, but I am coming in strong, with passion and with purpose. I am the founder of this company, and I am going to give it my all."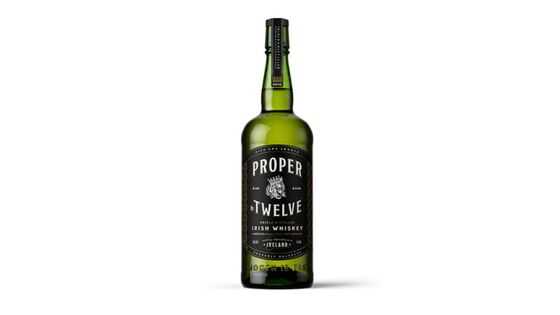 UFC president Dana White, fresh after signing McGregor to a lucrative six-fight deal, including this past weekend's UFC 229, publicly stated to TMZ that McGregor's possible nine-figure paydays could pale in comparison to the proceeds awaiting him in the multibillion-dollar, celebrity-endorsed spirit industry.
"The last thing he needs to worry about is his check," said White. "The whiskey thing is probably going to make this kid a billion dollars. They can't keep his Proper Twelve whiskey, they can't keep it off the shelves. It's flying off the shelves. All the casinos around here are not only serving it, selling it. He's killing it, and good for him."
Two hours before McGregor tapped-out in the fourth round with Nurmagomedov's arm wrapped around his neck, denying any circulation to his brain, I opened the bottle Bloomberg had sent to my apartment and began pouring it for my invited guests, people modestly knowledgeable about an array of whiskeys they had enjoyed over the years. This was also the first time anyone in attendance had sat through an entire UFC pay-per-view event. I asked if the initial imbibing could proceed one-at-a-time, clockwise around the room, allowing each participant to ruminate, for better or ill, on their experience with the whiskey.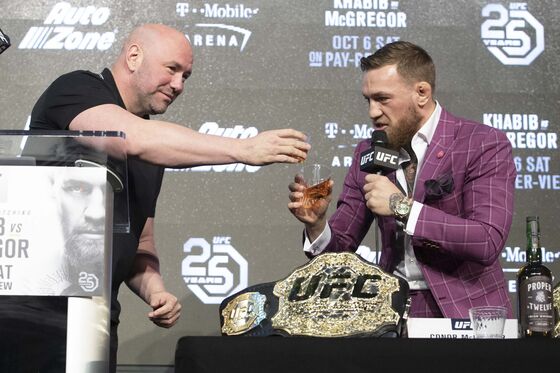 All eyes took the measure of the first guinea pig as he raised a glass to his lips; after the noticeably unpleasant reaction to the first sip, we watched him return it promptly to the table, then push it safely distant, rendering the advertised "hints of vanilla, honey-like sweetness and toasted wood" helpless to accost him further.
It was inauspicious, yet it increased our anticipation of the next taster.
"Well?" I asked Earnie Gardner, private investigator, preferring to keep an open mind.
"I'd rather tap out than go another round with that vile, undrinkable sh--. Sorry, Conor, I mean sh-te."
Further tasting notes from my informal panel included "watered-down," "obviously artificially colored," and "notes of turpentine interlaced with the musk from a crowded, poorly-maintained Turkish bathhouse sauna."
Kurt Emhoff, entertainment attorney and boxing manager to several world champions, offered the lone potentially complimentary assessment after the undercard had concluded. "I don't even drink and am a complete lightweight, but after four shots, I can't even feel anything from this stuff. It's as weak as McGregor's take-down defense. I'm gonna have another! What's the difference?"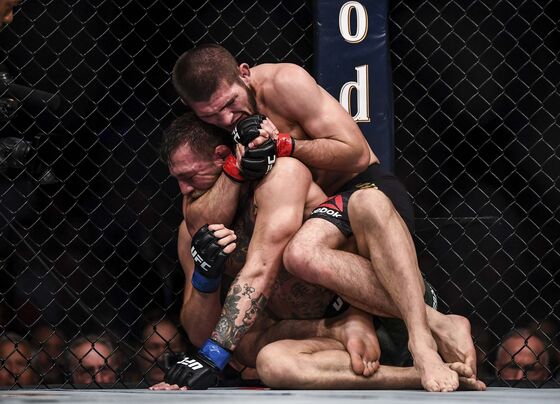 Two additional guests arrived late, so a blind taste-test was devised, deploying some Jameson and a mournful bottle of nearly empty Evan Williams Kentucky bourbon that some previous tenant had abandoned in the cupboard. Proper Twelvefared no better against this competition than "The Notorious" McGregor did against "The Eagle" from Dagestan and his unrelenting ground game.
After the melee that ensued in Las Vegas after McGregor tapped out, one deeply moral question lingered in the room: Held at gunpoint, would one rather procure another bottle of utterly forgettable Proper Twelve whiskey ($34.99) or spend approximately twice as much ($65) on the next likely Conor McGregor-headlined pay-per-view extravaganza? You are destined to reap a hauntingly similar, overpriced, wrenching hangover, regardless of which you choose. It is possible that the agonized feeling in your brain is similar to how Conor McGregor felt the morning after his loss. In that sense alone, Proper Twelve offers an authentic representation of its creator's impact.