The Secret to Your Next Great Ski Vacation Might Be … Club Med
(Bloomberg) -- When you're planning a ski vacation, you may not think about an all-inclusive resort, much less one from a brand that's made its name on bustling family beach getaways. But you should. Club Med, the almost 70-year-old French hospitality company, is currently undergoing a brand evolution that skews away from its tried-and-true midrange beach resorts and more toward five-star accommodations—some nestled in the Alps.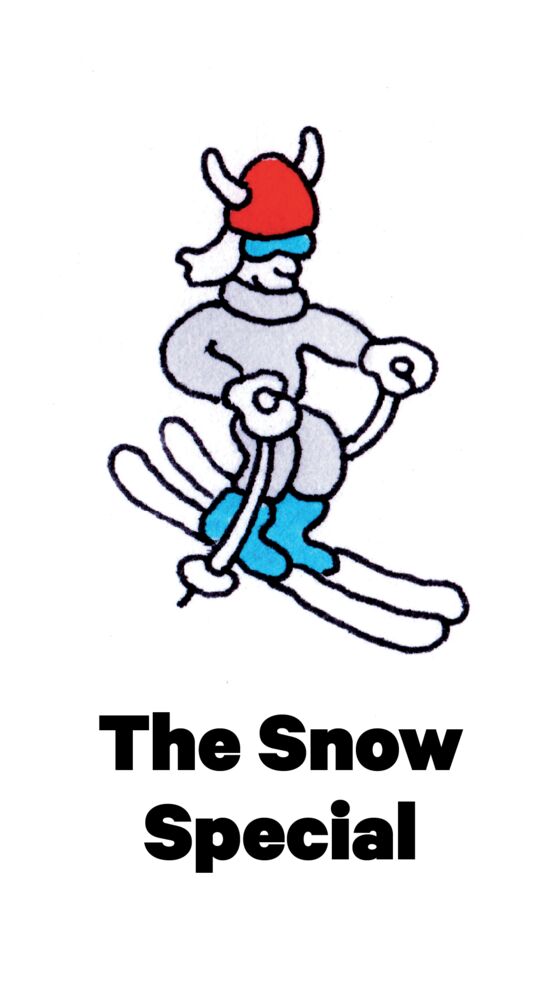 "About five years ago we realized that the 30- to 45-year-old demographic was more interested in skiing outside the U.S. and Canada—and that more and more, they were in search of not just value for money, but also convenience," says Xavier Mufraggi, president and chief executive officer of Club Med's North America and Caribbean division.
That inspired Club Med to double down on luxury Alpine lodges, of which it's opening at least one a year for the next five years. It already operates 24 of them in prime European ski destinations, including St. Moritz,  Val d'Isere, and the Dolomites. "We have been growing by 40 percent every year in our ski resorts for the last five years," Mufraggi says. "We're selling more in ski than in Cancun or the Dominican Republic when it comes to our North American audience. It's a completely new source of business for us."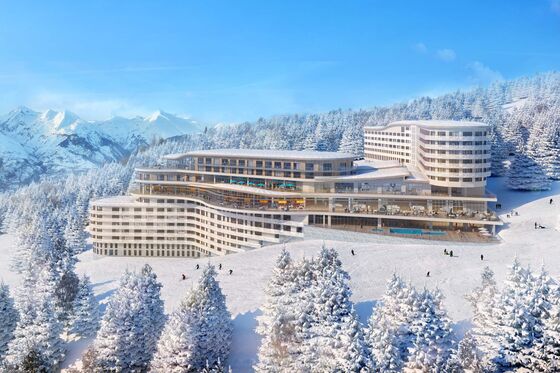 For skiers, it's also a completely new type of offering: Even though rates start at $199 per person per night, everything is included, from the meals and booze to the ski lessons, lift tickets, and gear rentals. There's also child care for infants 4 months and older. That offering seems to be resonating. "Our customers often come to us asking for all-inclusive," said Dan Sherman, chief marketing officer of Ski.com, the largest ski-focused travel agency. "There aren't many options out there, and people really do want a one-stop shop."
Mufraggi says that ski resorts aren't his only priority; Club Med also needs to move beyond a midrange clientele to a luxury audience. "The size of these resorts makes for high labor and energy costs," he says. "We can only prevail if we cater to the luxury market." To shift perception, the company has invested $1.5 billion over the last few years to upgrade its full portfolio of hotels.
Among the changes: updating the design of the rooms, focusing more on local ingredients and cuisine at hotel restaurants, and adding a product offering called the "exclusive collection," which acts like a five-star boutique hotel that's tucked inside a larger four-star resort. Separating out adults-only "Zen areas" has also been a priority. Mufraggi maintains that these tweaks have shifted perception among affluent travelers, who once saw Club Med as not for them. Recent internal studies, he says, show that 80 percent of affluent travelers who were polled now have a positive perception of the brand.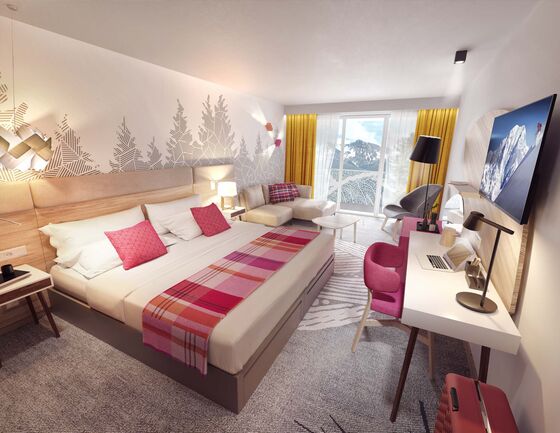 No property exemplifies the changing Club Med better than Les Arcs Panorama, the company's latest and highest-end alpine debut. It opens in December in the sprawling French ski area of Arcs 1600. The resort has indoor and outdoor pools, products from Parisian skin-care line Cinq Mondes, and an expansive wine cellar, all with ski-in, ski-out access to 264 miles of slopes.
Book a stay at Club Med, and you barely have to lift a finger. Ahead of your arrival, concierges can arrange everything from rentals (they promise the latest season's gear), which will wait for you in the hotel ski room; lift tickets, which you'll pick up with your key at the front desk; and lessons, which are offered complimentary on an unlimited basis from age 6 and up. Meals and cocktails, après ski and otherwise, are fully inclusive, as are fitness lessons and kids' experiences such as an interactive cooking class concept—where kids serve their parents dinner—at the new Panorama property. The only perks that aren't included are spa services: Treatments such as facials and massages come at an additional cost, though "wet areas" like the hammam and the sauna are complimentary to use for all guests.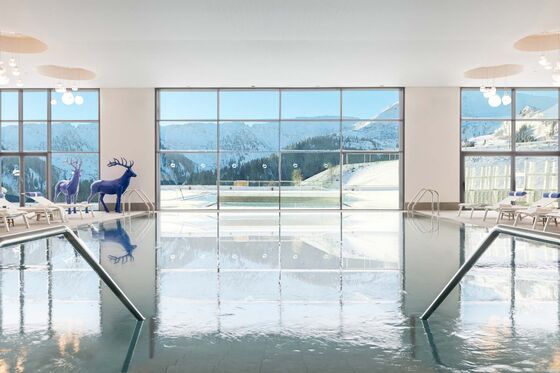 There are other ways to get an all-inclusive ski vacation. Eleven Experiences, for instance, books its heli-skiing lodges—which are more like villa rentals than hotels—on an all-inclusive basis. And Ski.com's Sherman adds that a travel agency like his can also put all the pieces together to create what feels like an all-inclusive vacation; for instance, his agents can handle your rental car, equipment, lessons, and negotiate full- or half-board rates with certain hotels for which you'd pay one lump sum.
It's the extensive child-care services that make Club Med a rare proposition. Not only is day care available, the hotel will stock your room with all the necessities except for diapers—including bottle warmers or bassinets. Club Med's chefs are even prepared to make baby food to guests' specifications, if they wish. That, Sherman says, is hard to find.
Ski.com agents including group sales managers Gloria Saiya and Tracey Clemens say that while Club Med is a new product offering for them, the "easy" factor has resonated with their clients. So it's no surprise Mufraggi wants to make these properties increasingly easy to access.
The ski industry, he says, does 40 percent of its business in the Alps, 15 percent in Asia, and 25 percent in North America. That means "we can go from 24 resorts in the Alps to at least 30 in the years to come—and we know we have the possibility to have 10 in North America where we have none today," Mufraggi says. A major opening in Quebec in 2020 will change that. One existing hotel in Hokkaido will soon be joined by additional lodges in China and Japan.
The bottom line, according to Sherman: "If you haven't given Club Med a thought in 20 to 30 years,"—and nobody would blame you if you haven't—"now's the time to give them another look."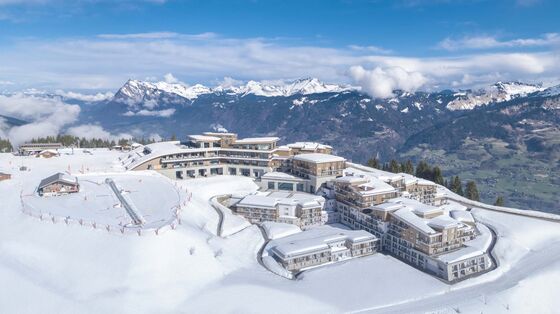 To contact the editor responsible for this story: Chris Rovzar at crovzar@bloomberg.net