Chicago's Dining Star Is Diminishing
(Bloomberg) -- As Michelin kicked off this year's unofficial restaurant awards season, it appeared that the venerated guide book was in a generous mood. Washington's first-ever three-star restaurant was announced on Sept. 13, for example.
Chicago has not been so lucky.
The Michelin Guide revealed on Wednesday that the Windy City had lost one of its two Michelin three-star restaurants, Grace. The place closed in December after chef Curtis Duffy walked out in a dispute with the ownership. It also lost Sixteen, a two-star restaurant in the Trump Tower ("excellent cuisine, worth a special detour"). According to Eater Chicago, sales had gone down as much as 40 percent, reportedly because of the association with President Trump. Closing and relocation took out two one-star spots as well. That brings the total number of starred restaurants in Chicago to 22. Last year, there were 25.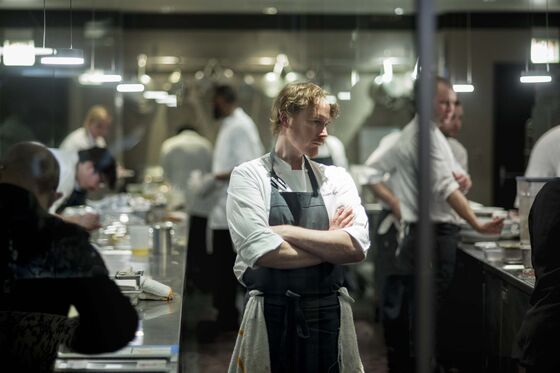 This year's guide did see the addition of one new restaurant, the one-starred Temporis. The 20-seat dining room, headed up by young chefs Sam Plotnick and Evan Fullerton, offers a $125 tasting menu. The chief inspector of Michelin's U.S. Team, who spoke to Bloomberg on condition of anonymity as required by the position, calls out a few Temporis dishes as exemplary, including a lamb curry entrée and capellini pasta with lobster truffle sauce and cape gooseberries. And he denies that the guide rewards dishes that feature luxury ingredients. "Michelin has that reputation," he admits, "but it's not the case. Just because a chef throws truffles and foie gras doesn't mean it's a star."

Indeed, one of the city's highest-profile openings, Bellemore, whose signature dish is a caviar-topped savory pie, didn't merit a star. "We are happy each year to watch it for future selection," says the inspector. 
Even more notable was the omission of Publican, the revered pork and beer saloon from One Off Hospitality. It fell off the Bib Gourmand list ("quality restaurants that have menu items that offer two courses and a glass of wine or dessert for $40 or less"), but didn't earn a star. "We had a nice meal, but the price point didn't support the Bib, and it didn't deserve a star," reports the inspector.
On the bright side for value-seekers, there has been an uptick in Chicago's Bib Gourmands: Michelin recognized a record 58 Chicago restaurants, including nine new entries such as the California cuisine-focused Pacific Standard Time.
"Each city is unique," says the inspector with regard to Chicago's star loss. "Some years, some cities don't see much movement. Sometimes that's due to financial constraints. We will be taking a fresh look next year."
Here is the full list of Chicago's Michelin-starred restaurants and Bib Gourmands, plus the neighborhoods in which to find them. An asterisk (*) denotes a new entry.
Alinea, Lincoln Park and Old Town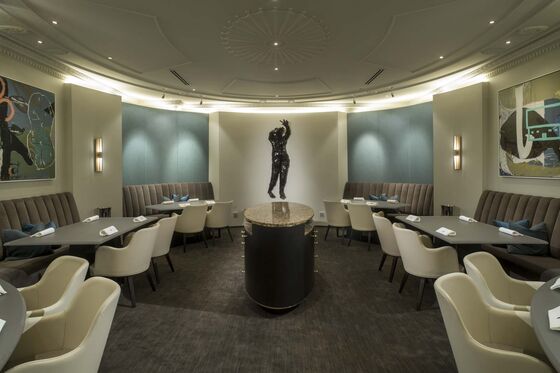 Acadia, Chinatown and South 
Oriole, West Loop
Smyth, West Loop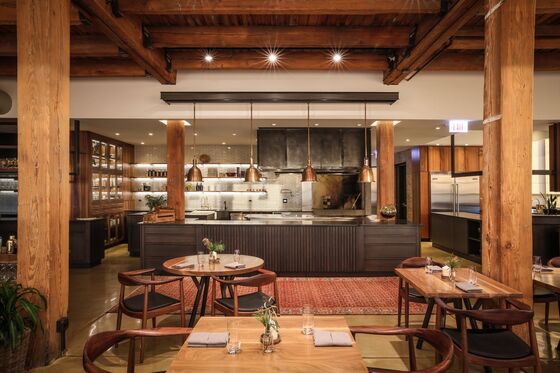 Band of Bohemia, Andersonville, Edgewater and Uptown
Blackbird, West Loop
Boka, Lincoln Park, Old Town
Dusek's Board & Beer, Pilsen, University Village, Bridgeport
EL Ideas, Pilsen, University Village, Bridgeport
Elizabeth, Andersonville, Edgewater, Uptown
Elske, West Loop
Entente, Lakeview and Wrigleyville
Everest, Loop
Goosefoot, Andersonville, Edgewater, Uptown
North Pond, Lincoln Park, Old Town
Parachute, Humboldt Park, Logan Square
Roister, West Loop
Schwa, Bucktown, Wicker Park
Sepia, West Loop
Spiaggia, Gold Coast
Temporis, Bucktown and Wicker Park *
Topolobampo, River North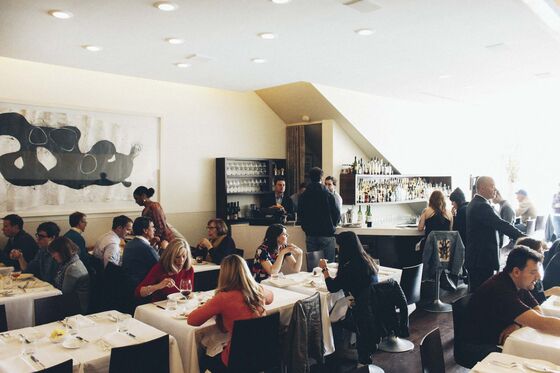 The Angry Crab
Arami
Au Cheval
Avec
bellyQ
Bohemian House
The Bristol
Ceres' Table
Chilam Balam
Cumin
DaGuan Noodle *
Daisies *
DeColores
Dos Urban Cantina
Dove's Luncheonette
The Duck Inn
Fat Rice
Frontera Grill
Giant
Gilt Bar
Girl & the Goat
GT Fish & Oyster
HaiSous
Han 202
Herb
Hopleaf
Jade Court *
Jam
Jin Thai
Kai Zan
Lonesome Rose *
Longman & Eagle
Lula Cafe
Mana Food Bar
Mango Pickle
Marisol*
mfk.
MingHin
Mi Tocaya
Mott St.
Nana
Pacific Standard Time *
Passerotto*
Pizzeria Bebu*
Pleasant House Pub
Proxi*
The Purple Pig
Quiote
Sabri Nihari
San Soo Gab San
Smoque BBQ
Sol de Mexico
Sushi Dokku
Table, Donkey and Stick
True Food Kitchen
Two
Untitled Supper Club
Wood