Does the World Need a 50-Year-Old Bourbon?
(Bloomberg) -- Bourbon is a booming business. Since 1999, production has increased more than 250 percent, and the spirit now creates an $8.5 billion industry in the state of Kentucky alone, according to the Kentucky Distillers' Association. Increased demand around the world has fostered a vibrant bourbon export market which, according to the association, surged 14 percent in 2017 with more than $1 billion in revenue.
Dominating this white-hot industry is Frankfort, Ky.'s Buffalo Trace Distillery, with its renowned portfolio of Pappy Van Winkle, Blanton's, and W.L. Weller. Now, Sazerac Company Inc.—Buffalo Trace's owner—is investing in a long-game partnership with the U.K.'s Last Drop Distillers in hopes that it can extend the bourbon aging process and cash in on growing demand for long-aged American whiskeys. 
"Sazerac already has an incredibly wide portfolio of brands and spirits," says Rebecca Jago, Last Drop's managing director, of the 2016 acquisition, "but they are looking to build up this sort of global luxury spirits portfolio, and we fit at the top of that business tree."  
Last Drop has never distilled its own product. The London-based boutique spirits brand instead seeks rare casks of exceptionally old and scarce spirits and sells them under its own label. But now, assisted by Buffalo Trace Master Distiller Harlen Wheatley, Sazerac will help it create new proprietary bourbons, ryes, and other American whiskeys to lay down for many decades in a newfangled, climate-controlled section of Buffalo Trace's Warehouse P.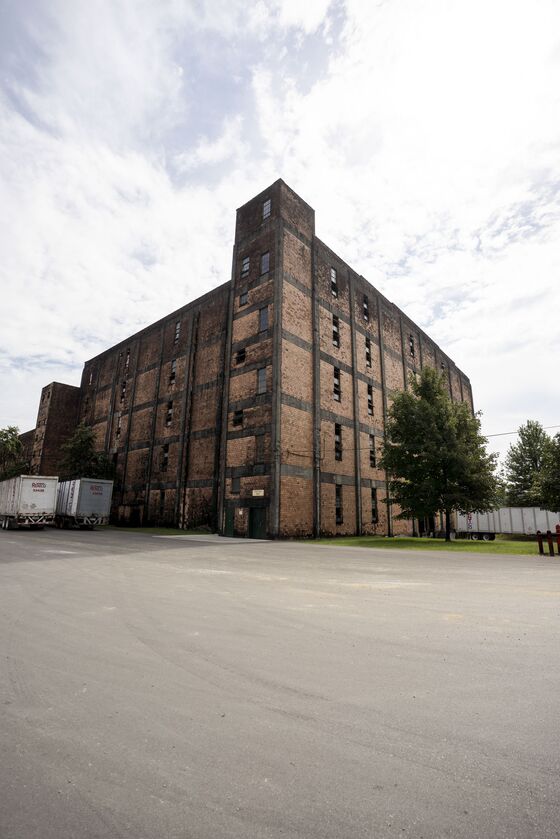 Traditionally, bourbon at Buffalo Trace is aged in large warehouses several stories tall, where annual temperatures can fluctuate from below zero in winter to more than 100°F in summertime. Those high temperatures promote increased interaction between the liquid inside the barrel and the wood itself—the pores open up to absorb the liquid—but too much interplay over too long a period of time results in an unpleasant, overly woody bourbon. That's why most bourbon aging averages about four years and tops out around 12 years. (Some Pappy Van Winkle bourbons are aged for up to 20 and 23 years.)
Jago says Last Drop's portion of Warehouse P will be kept at a constant 45°F year-round so as to restrict the amount of wood-liquid coaction. This will foster a slower, more even maturation process akin to Scotch and Irish whiskey aging, which commonly exceeds 20 years in the British Isles' more temperate climate. The Last Drop whiskeys will be monitored each year to track how they're changing, and modifications can be made if needed. "We can either increase or decrease the temperature in the warehouse," she says, "in order to manage the maturation."
Mark Brown, president and chief executive officer of the Sazerac Co., says that while most research shows that little happens between the liquid and the wood at temperatures below 47°F, it's apparent that something is happening in the barrels. "You walk into that room and you can smell it," he says. "I've never experienced anything like it before."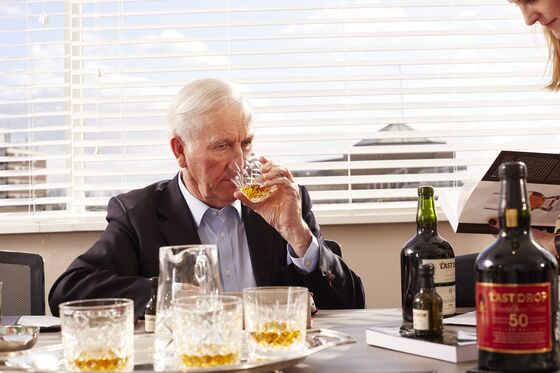 The idea is to age these whiskeys at least 20 years—and up to as many as 50 years—to sell under the Last Drop label. "We don't know what's going to happen—and frankly, this is absolutely an experiment," says Brown, characterizing it as a far-sighted shot a creating a legacy brand.
"Obviously, this is looking well past my involvement with the company," says Jago, whose father, Tom Jago, co-founded Last Drop in 2008 with James Espey after a storied career as a spirits maven creating such brands as Baileys Irish Cream and Johnnie Walker Blue.
Why does bourbon need to be long-aged, like Scotch whisky or Irish whiskey, in the first place?
Brown admits that it's completely unnecessary—his favorite bourbons are in the eight- to 10-year range—but says Sazerac has seen increased demand for older and older bourbons and other American whiskeys; the experiment at Warehouse P is simply an attempt to fulfill a market need.
"We know from experience, from Pappy and several others, that there is a preference for aged whiskeys, and many consumers enjoy the age and the oak," says Brown.
Indeed, consumers are already forking over jaw-dropping—and record-breaking—sums for rare, aged Scotch and whiskeys. Earlier this month, a 60-year-old Macallan bottled in 1926 sold for $1.1 million at Bonhams in Edinburgh; less than 24 hours later, Christie's announced a single malt from the same vintage, which is expected to fetch an even higher sum when it goes to auction in November. Meanwhile, Sotheby's auctioned a similar bottle in mid-October for nearly $850,000.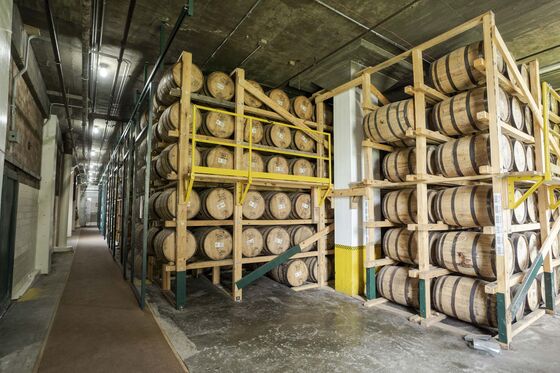 But will customers jump at the chance to buy a 50-year-aged American whiskey? It's difficult to project what the market will command five decades from now, and some whiskey experts are skeptical. Aaron Goldfarb, a whiskey writer and author of the recent book Hacking Whiskey, says the move is partially out of step with current trends.
"The industry is already eliminating age statements and struggling to keep up with product," he says, "so why make a product that artificially takes longer to reach the consumer?"
Goldfarb adds that aging whiskey has always involved "a bit of unpredictable magic" and that putting such constrictive controls on aging risks constructing an uninspired product, perhaps something like the recent lab-made whiskeys. 
More important, will Sazerac have the patience to wait out the decades-long gamble on a such potentially risky endeavor? Last Drop's Espey says that if, after decades of aging and waiting, the end product doesn't meet his company's exceedingly high standards, they won't sell it. "Every release from the Last Drop is a story," he says. "And anyone who buys something from us can phone up me or Mark or Rebecca, and we'll respond."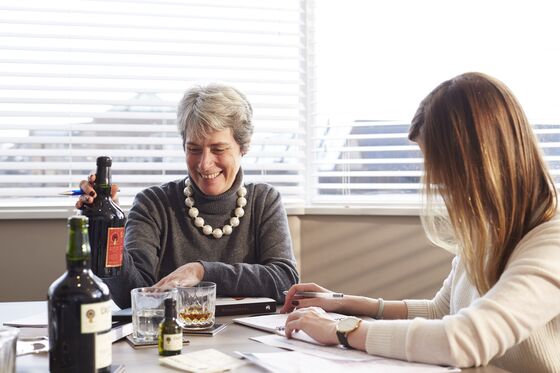 Brown admits that Warehouse P is a shot in the dark and some of that "magic" could be lost in a closely controlled environment. It's a risk he's willing to take: "We're notoriously independent, whatever. Some brands—even some of our own—are built around taste profiles, rather than age statements. Buffalo Trace bourbon doesn't contain an age statement, for instance."
He says that even if he could make Pappy in a lab today and sell it tomorrow, he wouldn't. "We don't think that's a satisfactory way to do things," he says, "We're making Pappy today for 2041."
Eager whiskey consumers won't have to wait nearly that long to try Last Drop's first foray into bourbon, however. They'll merely require a small fortune. The brand's first collaboration with Buffalo Trace, priced at $3,999 and set for release later this year, is an ultra-limited bourbon distilled in 1982 under the George T. Stagg name. It was aged 20 years in the barrel and then moved to a stainless-steel tank, where it sat, untouched, until its recent bottling.
The tiny amount of liquid fills just 44 750ml bottles in total, making it one of Last Drop's most limited releases to date. (Others have ranged from 32 to 1350 bottles.) Jago says the $4,000 price tag is expected to soar on whiskey's secondary black market, particularly in the States, where the allocation is 25 bottles; the remainder will be distributed in Europe and Asia.
"Twenty years ago, bourbon wasn't very popular," says Espey. "You couldn't give it away. It's now nearly as rare as rocking horse shit."