Hennessy Cognac Stockpile Is Newest Just-In-Case Brexit Scenario
(Bloomberg) -- It's not just aircraft parts and printing ink accumulating in U.K. warehouses ahead of the country's possible split from the European Union in two months' time. The growing stockpiles also include booze.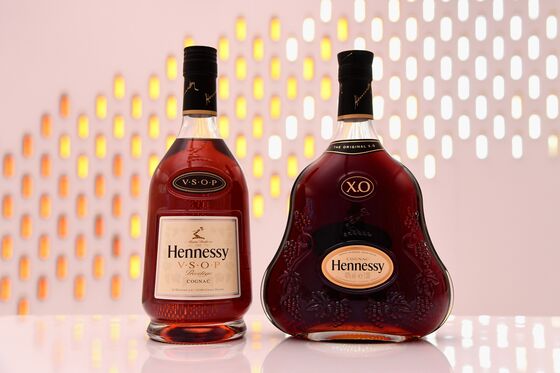 Luxury giant LVMH Moet Hennessy Louis Vuitton, the French maker of high-end beverage brands including Moet & Chandon champagne and Hennessy cognac, said Tuesday that it has added four months of wine and spirits inventory to the U.K. to prepare for the country's expected exit from the European bloc.
"We are ready for the worst case scenario if there were difficulties with deliveries," executives said on LVMH's fourth-quarter earnings conference call, noting that the U.K. represents 4 percent of the group's revenue.
While it prepared for the worst in the U.K., the Paris-based conglomerate enjoyed solid growth in all regions last quarter. In particular, the company cited strength for wine and spirits in China, where consumers have been snapping up its Hennessy and Dom Pérignon.